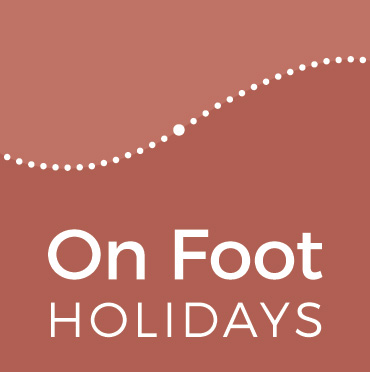 View Shortlist
Office now closed
Opening Times
Office hours: Mon - Fri 09:00 - 17:30; Sat 09:30 - 13:00
Office hours: Mon - Fri 09:00 - 17:30; Sat 09:30 - 13:00
Office hours: East Coast USA: Mon - Fri 09:00 - 17:30 (04:00 - 12:30 local time); Sat 09:30 - 13:00 (04:30 - 08:00)

West Coast USA: Mon - Fri 09:00 -17:30 (01:00 - 09:30 local time); Sat 09:30 - 13:00 (01:30 - 05:00)
Office hours: Ottawa: Mon - Fri 09:00 - 17:30 (04:00 - 12:30 local time); Sat 09:30 - 13:00 (04:30 - 08:00)

Vancouver: Mon - Fri 09:00 - 17:30 (01:00 - 09:30 local time); Sat 09:30 - 13:00 (01:30 - 05:00)
Office hours: Canberra: Mon - Fri 09:00 - 17:30 (20:00 - 04:30 local time); Sat 09:30 - 13:00 (20:30 - 24:00)
Office hours: Mon - Fri 09:00 - 17:30 (22:00 - 06:30 local time); Sat 09:30 - 13:00 (22:30 - 02:00)
Office hours: Mon - Fri 09:00 - 17:30 (check internet for local time equivalent); Sat 09:30 - 13:00
Introduction
This travellers blog is where you will find many things - latest news, the musings of our experienced staff and much more. We plan also to use it as a pictorial knowledge. Let us know if you would like "how to" instructions and we will put them here.


In the footsteps of the Pilgrim Fathers
Back to News
Tuesday 14th January | Posted by On Foot Staff
In August 1620 two ships set sail from the port of Southampton laden with passengers looking for a better life in the New World, free from religious persecution. After two stops for emergency repairs, one ship set out alone from England in September, making landfall at Cape Cod in Massachusetts, USA – this vessel was the Mayflower, and the passengers later became known as the Pilgrim Fathers.
Commemorations of the 400th anniversary of this historic voyage will be happening in England, the Netherlands and the USA during 2020, and you can make the most of celebrations in the delightful maritime town of Dartmouth – the final destination of On Foot Holidays' self-guided walk in Devon. Here the Mayflower and Speedwell anchored in Bayard's Cove for repairs before their second attempt to leave England, and many buildings in this part of the town remain little-changed in the past four centuries.
Explore the town and seek out views that the Mayflower's crew and passengers would have seen in 1620. Time your vacation to coincide with the many events happening during the year, or even with the major celebrations in late summer. We have created a special version of our walking holiday to accommodate the latter (when hotel rooms in Dartmouth may be difficult to secure), but the town will still be worth visiting outside the busiest period to see the local exhibitions and the historic vessels at the sailing regattas, or to follow the town's specially-created heritage trails. And, of course, to walk the preceding six days of glorious hiking over wild Dartmoor and down the estuary of the River Dart!
Back to News

Sign up to our Newsletter
Witty, compelling and full of fantastic ideas for your
next walking holiday. It's the perfect travel companion!