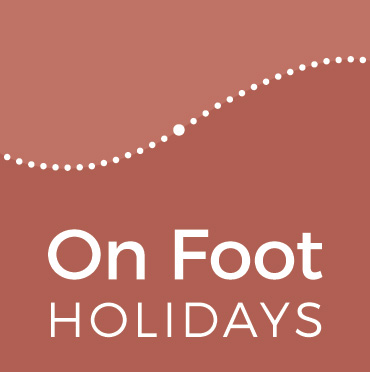 View Shortlist
Office now closed
Opening Times
Office hours: Mon - Fri 09:00 - 17:30; Sat 09:30 - 13:00
Office hours: Mon - Fri 09:00 - 17:30; Sat 09:30 - 13:00
Office hours: East Coast USA: Mon - Fri 09:00 - 17:30 (04:00 - 12:30 local time); Sat 09:30 - 13:00 (04:30 - 08:00)

West Coast USA: Mon - Fri 09:00 -17:30 (01:00 - 09:30 local time); Sat 09:30 - 13:00 (01:30 - 05:00)
Office hours: Ottawa: Mon - Fri 09:00 - 17:30 (04:00 - 12:30 local time); Sat 09:30 - 13:00 (04:30 - 08:00)

Vancouver: Mon - Fri 09:00 - 17:30 (01:00 - 09:30 local time); Sat 09:30 - 13:00 (01:30 - 05:00)
Office hours: Canberra: Mon - Fri 09:00 - 17:30 (20:00 - 04:30 local time); Sat 09:30 - 13:00 (20:30 - 24:00)
Office hours: Mon - Fri 09:00 - 17:30 (22:00 - 06:30 local time); Sat 09:30 - 13:00 (22:30 - 02:00)
Office hours: Mon - Fri 09:00 - 17:30 (check internet for local time equivalent); Sat 09:30 - 13:00
Introduction
This travellers blog is where you will find many things - latest news, the musings of our experienced staff and much more. We plan also to use it as a pictorial knowledge. Let us know if you would like "how to" instructions and we will put them here.


To Lake Maggiore with zero air miles
Back to News
Monday 24th June | Posted by On Foot Staff
On Foot's Heather recently travelled to our Italian lakes walk by train from the UK, finding the journey remarkably easy and stress-free. Here's her story of a gentle and inspiring way to travel.
Having spent rather too much time last year in airports, my husband and I wanted to get to Italy and back without flying – for the sake of our own sanity as much as for the reduced carbon impact of the journey. We also wanted to enjoy the slower evolving of the landscape from the flat-lands of northern France to the rolling hills further south, and finally the spectacular Alpine valleys and mountains.
After a short ride from Salisbury and a quick Underground transfer to the international terminal at London St Pancras, check-in and security are promptly and smoothly negotiated and we are on board the Eurostar to Paris. The train is soon whipping through Kent, shooting through the Channel Tunnel, and then picking up more speed to nearly 300 km per hour through rural France. A short Metro transfer across Paris to the Gare du Lyon, and on to the next leg – 3 hrs 40 mins on TGV Lyria's comfortable service to Lausanne, arriving in time for a leisurely dinner near our hotel. We wake to the sunshine glistening across beautiful Lac Léman, laid out below us as we enjoy breakfast in the hotel's rooftop restaurant, getting us in the mood for the Italian lakes still ahead.
And so on to the local Swiss trains (immaculately on time, of course) for a stunning ride through the Alps and across the Italian border to Domodossola, by which time we both have a crick in the neck from trying to catch every snow-capped peak and gushing waterfall as we passed. Time for a quick lunch in Domodossola's pretty town square, and then on to the really exciting stuff – the narrow-gauge Centovalli Railway eastwards (and back into Switzerland).
Aptly named after the '100 valleys' it seems to pass along the way, this is one of the great scenic Alpine routes. The plucky little train quickly gains height, through switchbacks so tight that it's easy to lose track of which way is north! Then into the woods, passing stone villages, each with a tiny station house and stop, clacking through brief tunnels and over vertiginous viaducts (83 tunnels and bridges in total). And downhill all the way to Locarno, winding through a narrow gorge, high above the river. A truly exhilarating ride, which we spend mostly dashing from one side of the train to the other to catch the next view.
It's a three minute walk down to the water's edge, and our first glimpse of Lake Maggiore (and the first gelato of the week). We absorb the charms of the lake from the sun deck of the ferry, trying to identify the waterside towns that we pass, each with a statue of the Virgin Mary keeping watch over its little harbour, bells ringing out across the water on the hour. We're back into Italy now, and approaching our final destination – the Borromean island of Isola dei Pescatori, also known as Isola Superiore. I can't think of a better way to arrive than docking gently at the pier, only a minute's walk from our lovely hotel and dinner looking out across the lake.
We arrive relaxed, already in vacation mode, and adjusted to the slower pace of life, having seen some wonderful places we'd not been to before. A slower and more fulfilling journey, and thoroughly recommended.
Make getting there part of the holiday experience!
More Train Tips
If you have less time, consider travelling from Paris to Milan by sleeper train, and approaching Lake Maggiore from the southeast.
Spend just a few Euros more to pre-book a seat on one of the 'Panoramic' services of the Centovalli Railway – you can get a 'driver's seat' view out of the front of the train. The Centovalli line is not part of the mainline network, so will not appear in online train timetable searches – go direct to its own website for timetables. A gentle warning – this line might be a bit challenging for those prone to vertigo.
If you're travelling from the UK or other points in northern Europe, consider returning home by a different route to experience more of the Alps – Lucerne, Bern and Zurich make good stopovers, as would the pretty town of Chur, linking to a trip on the famous Bernina Express. Or look for trains to Lille for the Eurostar, to avoid changing in Paris. 
Do your research thoroughly – there are so many different routes and stop-over towns, as well as varying prices and occasional special offers. The website The Man in Seat 61 is an excellent resource for researching train travel in Europe (and elsewhere), including on-board videos and very thorough advice on buying tickets. The German Deutsche Bahn site makes exploring timetables easy across much of the continent, and you can buy tickets for most journeys at raileurope.co.uk (formerly loco2.com).  
Back to News

Sign up to our Newsletter
Witty, compelling and full of fantastic ideas for your
next walking holiday. It's the perfect travel companion!