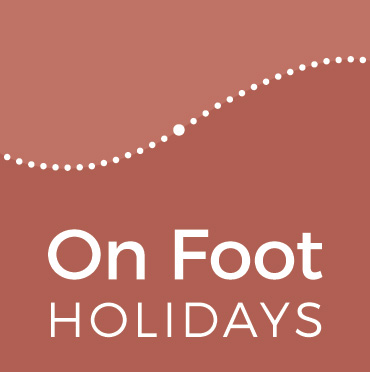 View Shortlist
Office now closed
Opening Times
Office hours: Mon - Fri 09:00 - 17:30; Sat 09:30 - 13:00
Office hours: Mon - Fri 09:00 - 17:30; Sat 09:30 - 13:00
Office hours: East Coast USA: Mon - Fri 09:00 - 17:30 (04:00 - 12:30 local time); Sat 09:30 - 13:00 (04:30 - 08:00)

West Coast USA: Mon - Fri 09:00 -17:30 (01:00 - 09:30 local time); Sat 09:30 - 13:00 (01:30 - 05:00)
Office hours: Ottawa: Mon - Fri 09:00 - 17:30 (04:00 - 12:30 local time); Sat 09:30 - 13:00 (04:30 - 08:00)

Vancouver: Mon - Fri 09:00 - 17:30 (01:00 - 09:30 local time); Sat 09:30 - 13:00 (01:30 - 05:00)
Office hours: Canberra: Mon - Fri 09:00 - 17:30 (20:00 - 04:30 local time); Sat 09:30 - 13:00 (20:30 - 24:00)
Office hours: Mon - Fri 09:00 - 17:30 (22:00 - 06:30 local time); Sat 09:30 - 13:00 (22:30 - 02:00)
Office hours: Mon - Fri 09:00 - 17:30 (check internet for local time equivalent); Sat 09:30 - 13:00
Introduction
This travellers blog is where you will find many things - latest news, the musings of our experienced staff and much more. We plan also to use it as a pictorial knowledge. Let us know if you would like "how to" instructions and we will put them here.


Mallorcan blossom and almond cake!
Back to News
Tuesday 23rd February | Posted by On Foot Staff
Congratulations to you all for successfully navigating the hurdles of both Valentine's Day as well as Pancake Day/Mardi Gras. We do hope that you have been assiduously stretching your legs post-valentine chocolates and/or crepes suzette! We're experiencing a bout of dreary weather in the UK which is reluctant to depart so we invite you to come with us on a little (e)trip to warmer climes…
MALLORCA: Palma and the Serra de Tramuntana
Cast aside connotations of riotous beach parties and cocktails by the pool (although…). Instead, picture verdant mountain valleys blanketed in a white haze of fragrant almond blossom underneath an endless blue sky.
The Serra de Tramuntana mountain range already holds World Heritage status for its diverse plant and animal life but on top of this, the area plays host to one of Spain's most beautiful phenomena – the blossoming of the almond trees. Around seven million trees are in full bloom on the island between January and March due to the mild temperatures which beckon the start of the spring season each year. Local Contact for the area, Jesca-Verdon Smith, says "It is time for the beautiful almond tree blossom! Shades of pink and white fill our valley fields right now and yesterday was T-shirt walking temperature! The valleys are in full blossom, there are spring lambs and early orchids – it's a lovely place to call home."
Bonus! If you missed out on chocolates or pancakes then how about something to make at home, inspired by the almonds of Mallorca? Jesca says, "Gato d'Almendra (almond cake) is the thing to eat here! Great for hungry hikers with a cafe con leche!". See the recipe below and share your creations with us!
MALLORCA FACTBOX
Duration: This itinerary ranges from five to eight nights with extra days optional
Difficulty: Medium, with distances between 8-23km a day (or 8-16km using shortening options)
When to go: Spring and autumn months are best though early summer and winter are also possible.
Themes: Mountains, traditional villages, birdwatching, excellent food, panoramic views, peaceful valleys
Accommodation: assorted small boutique hotels and B&Bs
None of our walkers were able to experience the beauty of the Mallorcan almond blossom for themselves this year, so add it to your to-do list for the future and look forward to a clearer travel horizon. In the meantime, explore the range of walks on our website, including our self-guided UK walks that are available to walk in the late spring through to the end of the year (availability permitting).
Our very best wishes go out to all of you, wherever you may be in the world and we hope that you are staying well and safe. More from us soon!
Gató d'Almendra (Almond cake)!
INGREDIENTS – for the cake
600g ground almonds
500g caster sugar
9 eggs, separated
Rind of 1 lemon, grated
1 tsp ground cinnamon
knob of butter
 – for the ice cream
1l milk
250g ground almonds
300g caster sugar
Rind of 1 lemon, ungrated
1 or 2 sticks of cinnamon
METHOD
Make the ice-cream.
Put all the ingredients into a saucepan and bring to the boil, stirring continuously. Let simmer 1-2 min, still stirring, then pour into a flat aluminium or plastic container. Let it cool, stirring occasionally.
Remove the cinnamon and lemon rind and put into freezer. For a smoother result, stir from time to time as it freezes, to disperse the crystals.
In the meantime…
Preheat the oven to 180°C/350°F/gas mark 4. Grease a 25cm/9in loose-bottomed cake tin with butter, and dust with caster sugar, shaking out the excess.
Beat together the sugar and egg yolks until the mixture is very frothy. Separately, beat the egg whites until stiff. Add the almond flour, lemon rind and cinnamon to the yolk/sugar mixture; stir. Finally, fold in the egg whites.
Spoon into the tin (it should come 3/4 way to the top) and bake for 30-40 min or until a toothpick inserted into the middle comes out clean. Cool and sprinkle with caster sugar to serve.
Back to News

Sign up to our Newsletter
Witty, compelling and full of fantastic ideas for your
next walking holiday. It's the perfect travel companion!