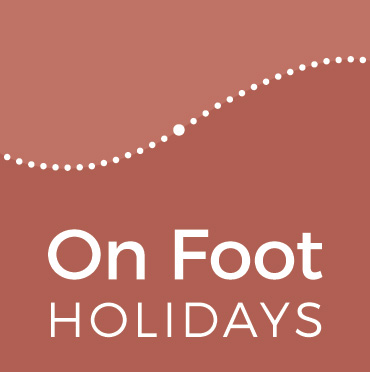 View Shortlist
Office open now
Opening Times
Office hours: Mon - Fri 09:00 - 17:30; Sat 09:30 - 13:00
Office hours: Mon - Fri 09:00 - 17:30; Sat 09:30 - 13:00
Office hours: East Coast USA: Mon - Fri 09:00 - 17:30 (04:00 - 12:30 local time); Sat 09:30 - 13:00 (04:30 - 08:00)

West Coast USA: Mon - Fri 09:00 -17:30 (01:00 - 09:30 local time); Sat 09:30 - 13:00 (01:30 - 05:00)
Office hours: Ottawa: Mon - Fri 09:00 - 17:30 (04:00 - 12:30 local time); Sat 09:30 - 13:00 (04:30 - 08:00)

Vancouver: Mon - Fri 09:00 - 17:30 (01:00 - 09:30 local time); Sat 09:30 - 13:00 (01:30 - 05:00)
Office hours: Canberra: Mon - Fri 09:00 - 17:30 (20:00 - 04:30 local time); Sat 09:30 - 13:00 (20:30 - 24:00)
Office hours: Mon - Fri 09:00 - 17:30 (22:00 - 06:30 local time); Sat 09:30 - 13:00 (22:30 - 02:00)
Office hours: Mon - Fri 09:00 - 17:30 (check internet for local time equivalent); Sat 09:30 - 13:00
Introduction
This travellers blog is where you will find many things - latest news, the musings of our experienced staff and much more. We plan also to use it as a pictorial knowledge. Let us know if you would like "how to" instructions and we will put them here.


Not just walking – gardens and more in the Italian Lakes
Back to News
Wednesday 04th September | Posted by On Foot Staff
Yes, it's a walking holiday, of course it is. That's why you're here! For the mountains, meadows, footpaths and tremendous views. But a visit to the Italian lakes of Maggiore and Orta has lots more to offer to hikers and those who would like to have a more leisurely holiday, with some flexibility to take a day off from walking and explore the cultural history of the area.
The Borromean Islands
On Foot Holidays' route will bring you firstly to Lake Maggiore's delightful Borromean Islands, a mini archipelago owned by the aristocratic Borromeo family since the 16th century. Isola Bella and Isola Madre both have grand residences and gardens, while Isola Superiore has remained a traditional fishing community. You'll stay on the latter, also known as Isola dei Pescatori, and can wander its narrow alleyways after the day's visitors have left. Try the lake fish at a restaurant looking out over the water, to the sound of gentle waves lapping on the shore as the lights come on across the lake.
Time here can be well spent using the ferry service to hop between the islands. Isola Bella is the big draw, with a huge baroque palazzo built to impress and gardens to match. The grand public rooms turn "showing off" into an art form, amazing visitors such as Napoleon Bonaparte and various royalty over the years, while the decorated grottoes beneath are a rustic novelty.
The gardens are pure theatre – a monumental backdrop of massive carved scallop shells and ornamentation faces the lawn, and the layers of terrace climb behind, bristling with statues and overflowing with climbing roses, lemon trees and urns of flowers. It's a place of human invention, trimmed, decorated and dressed to impress, where the natural world is confined to an aviary of chattering parakeets and picture-perfect peacocks standing proud for the ever-present camera phones.
For a more gentle and pastoral experience, the neighbouring island of Isola Madre is a short ferry ride across the water. Here the lavish tendencies of the Borromeo family were reined in a little, and the palazzo is a more modest affair. However, it would be a mistake to dismiss it as dull in comparison with its flashy neighbour – here you will find the family's puppet theatre, with fantastical scenery and some surprisingly grotesque puppets.
The rambling paths and shady lawns of the gardens are informal and romantic, and quite English in style. It's a botanical delight, and keen plant lovers will find well-labelled specimens from all round the world, from Himalayan rhododendrons to an experimental collection of South African proteas. And there are more fancy birds here, with brightly-coloured pheasants lurking in the undergrowth.
More gardens
If you have time to spare at the end of the Mergozzo to Pallanza walk, a short detour will take you to the Villa Taranto in Verbania (there is a ferry dock immediately outside the garden entrance, at which most of the local ferries make a stop). Created by Scotsman Captain Neil Boyd McEacham in the early 20th century, it contains a huge collection of exotic plants from across the world, as well as some ingenious engineering to pump water from the lake to the many pools, waterfalls and fountains.
A little gem for lovers of alpine plants is the Giardino Botanica Alpinia, which you'll pass on your way to Gignese. The origins of the collection range from the Italian Alps to China and Japan, all set in a woodland garden with a fabulous view across the lake.
There are more villas and gardens around the lake to visit if you have extra days to spare. Parco Pallavicino near Stresa is noted for its well established trees, and is also home to an animal park of deer, goats, zebras and more.
Some unusual local history
Walking from Armeno to Orta you'll pass by the Calderara Foundation in Vacciago. Housed in a 17th century house that was the home of painter Antonio Calderara, the exhibit includes over 300 sculptures and paintings by the artist and his friends and contemporaries, charting the milestones of 20th century art.
While in Gignese, why not pop into the Umbrella Museum? This small town became well-known for the production of high quality umbrellas and parasols, and the museum contains many decorative examples, along with the history of the industry in the area and the unique Tarùsc language developed by the craftsmen in order to protect their trade secrets.
Another slightly esoteric (and unique) museum on the walk is the Museum of Taps in San Maurizio d'Opaglio – at the time of writing, On Foot hasn't visited the museum, so we'd love to hear from anyone willing to give it a try!
In Legro the walls of many houses are painted with frescoes inspired by films made in the Lake Orta area and by the works of local writer Gianni Rodari. You'll pass a signpost with a map of the locations on our route – it could make for an entertaining treasure hunt, should you be familiar with these themes…
Spiritual Lake Orta
On reaching Lake Orta, the cultural opportunities are significantly more sacred. Isola San Guilio makes a picturesque backdrop to the lake view, and a short boat ride will take you to visit the Basilica (look for information about the discovery of a supposed dragon bone in the crypt). The abbey that dominates the island is not accessible, but you can walk along a narrow street behind the lakeside houses, designed as the 'Way of Silence and Meditation' – though you may not find this experience especially silent or meditative on a busy summer afternoon.
Orta's highlight, however, is the series of twenty chapels of Sacro Monte di Orta, standing along a devotional way that winds around the hill above the town. Each chapel uses frescoes or statues to illustrate an episode in the life of St Francis of Assisi, interpreting them as similar to events in the life of Christ. Built between 1590 and 1788, they also represent a range of architectural styles from late Renaissance to rococo, and are well worth a detour from your walk.
Top Tips
Follow the links above to local websites for opening times and prices. See ferry timetables and prices here for Lake Maggiore – it is possible to buy a "Free-circulation" ticket so you can hop on and off any ferries between two points within a day, and there are discounts for those aged 65+.
Joint tickets for visits to any combination of Isola Bella, Isola Madre, Parco Pallavicino and Rocca di Anghera (a castle further south on the lake) can save a few Euros. If you plan in advance, these can be bought online here.
Isola Bella and Isola Madre can easily be visited in one day. There are plenty of lunch opportunities at Isola Bella and Isola Superiore, and Isola Madre has a small cafe.
Back to News

Sign up to our Newsletter
Witty, compelling and full of fantastic ideas for your
next walking holiday. It's the perfect travel companion!