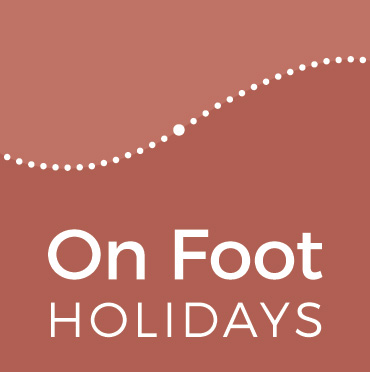 View Shortlist
Office now closed
Opening Times
Office hours: Mon - Fri 09:00 - 17:30; Sat 09:30 - 13:00
Office hours: Mon - Fri 09:00 - 17:30; Sat 09:30 - 13:00
Office hours: East Coast USA: Mon - Fri 09:00 - 17:30 (04:00 - 12:30 local time); Sat 09:30 - 13:00 (04:30 - 08:00)

West Coast USA: Mon - Fri 09:00 -17:30 (01:00 - 09:30 local time); Sat 09:30 - 13:00 (01:30 - 05:00)
Office hours: Ottawa: Mon - Fri 09:00 - 17:30 (04:00 - 12:30 local time); Sat 09:30 - 13:00 (04:30 - 08:00)

Vancouver: Mon - Fri 09:00 - 17:30 (01:00 - 09:30 local time); Sat 09:30 - 13:00 (01:30 - 05:00)
Office hours: Canberra: Mon - Fri 09:00 - 17:30 (20:00 - 04:30 local time); Sat 09:30 - 13:00 (20:30 - 24:00)
Office hours: Mon - Fri 09:00 - 17:30 (22:00 - 06:30 local time); Sat 09:30 - 13:00 (22:30 - 02:00)
Office hours: Mon - Fri 09:00 - 17:30 (check internet for local time equivalent); Sat 09:30 - 13:00
Introduction
This travellers blog is where you will find many things - latest news, the musings of our experienced staff and much more. We plan also to use it as a pictorial knowledge. Let us know if you would like "how to" instructions and we will put them here.


Ready for your next adventure?
Back to News
Wednesday 25th August | Posted by On Foot Staff
Have you been dreaming of the adventures you'll have as soon as you're able to travel? Hopefully you've been keeping in tip-top condition for the trails by regular walking near to home, and are ready to set some new goals for yourself – some mountain peaks to conquer, maybe a coastal route to complete.
Here at On Foot Holidays we have some muscle-stretching challenges for those of you who are eager to eat up the miles or bag those summits. (But don't worry, we have lots of options for walkers who like their holidays a little more gentle too.)  There's still time to squeeze in an autumn getaway when the paths are quieter in the UK and around Europe, or set yourself a target now for 2022 and get into training!
---
Reach for the skies
There's something exhilarating about mountaintops – that feeling of being on top of the world adding to the sense of achievement and stunning 360-degree views.
We love the big and dramatic walk up the Vikos Gorge in the little-known Zagori region of Greece, followed by a hike up to Dragon Lake, or try the Dolomites in northern Italy in 2022 for thigh-busting mountain passes and staggering views of the jagged peaks.
---
Just keep the sea on your left (or was it right?)
Do you long for the sound of waves against the rocks, the sea breeze on an exposed headland, or a sandy cove for a refreshing paddle? Our coastal challenges will take you through some beautiful scenery on the way to a fishing village and a seafood dinner.
The full-length Lighthouse Way in Spain's northwest province of Galicia is a substantial 10-night hike, peppered with empty white beaches and wind-swept lighthouses – shorter versions are available! You'll find a similar landscape in Cornwall's southwestern corner (though the beaches may not be so quiet), completing a satisfying circuit beginning and ending in arty St Ives.
On the Amalfi Coast to the south of Naples the cliffs plunge steeply to the sea, and you'll be fighting fit by the end of the week after climbing in and out of picturesque towns such as Positano along the way.
---
Eat up the miles
If you're ready to gobble up those miles, you can strike out early and forego all the shortcuts to achieve one of our more challenging walks.
The long ridges of the Ligurian Hills lead eventually to the sea on Italy's coast at pretty Camogli – a holiday for experienced walkers looking to stretch out. Follow parts of Offa's Dyke Path on the Welsh Borders from Bishop's Castle to literary Hay-on-Wye on a route that is not technically difficult but has some substantial days.
Or get off the beaten track in the remote hills of Northern Portugal, where we can test the seriously hardy hiker with some lengthy stretches of mountain walking.
---
Our walking holidays are graded to suit all levels of skill, and even the most challenging routes can usually be adapted with the use of shortcuts, lower level options and the occasional taxi ride – just ask us for advice and we'll do our best to arrange a holiday that is just right for you.
Back to News

Sign up to our Newsletter
Witty, compelling and full of fantastic ideas for your
next walking holiday. It's the perfect travel companion!