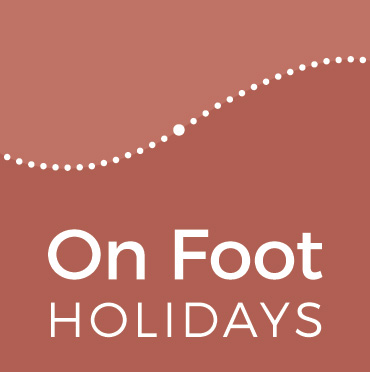 View Shortlist
Office now closed
Opening Times
Office hours: Mon - Fri 09:00 - 17:30; Sat 09:30 - 13:00
Office hours: Mon - Fri 09:00 - 17:30; Sat 09:30 - 13:00
Office hours: East Coast USA: Mon - Fri 09:00 - 17:30 (04:00 - 12:30 local time); Sat 09:30 - 13:00 (04:30 - 08:00)

West Coast USA: Mon - Fri 09:00 -17:30 (01:00 - 09:30 local time); Sat 09:30 - 13:00 (01:30 - 05:00)
Office hours: Ottawa: Mon - Fri 09:00 - 17:30 (04:00 - 12:30 local time); Sat 09:30 - 13:00 (04:30 - 08:00)

Vancouver: Mon - Fri 09:00 - 17:30 (01:00 - 09:30 local time); Sat 09:30 - 13:00 (01:30 - 05:00)
Office hours: Canberra: Mon - Fri 09:00 - 17:30 (20:00 - 04:30 local time); Sat 09:30 - 13:00 (20:30 - 24:00)
Office hours: Mon - Fri 09:00 - 17:30 (22:00 - 06:30 local time); Sat 09:30 - 13:00 (22:30 - 02:00)
Office hours: Mon - Fri 09:00 - 17:30 (check internet for local time equivalent); Sat 09:30 - 13:00
Introduction
This travellers blog is where you will find many things - latest news, the musings of our experienced staff and much more. We plan also to use it as a pictorial knowledge. Let us know if you would like "how to" instructions and we will put them here.


Walk in the footsteps of the Rhine Romantics
Back to News
Wednesday 05th June | Posted by On Foot Staff
Gothic castles, rugged cliffs, woodland tumbling down to the water's edge, a paddle steamer plying the river – this could describe the Rhine gorge of today or 200 years ago. Hikers on our Castles of the Rhine walking holiday follow in the footsteps of the poets, painters and musicians who put the area on the map and gave birth to Rhine Romanticism.
"To me, the only beautiful land 
scape is one that is normally called rough and wild" – so wrote Friedrich Schlegel in 1802, describing a new landscape aesthetic that rejected the formality of the Baroque and Classical years. It's easy to see why the narrow, rocky valley, with its abundant nature and soaring medieval ruins, appealed to romantic sensitivities. You can even hear the water irresistibly flowing through the gorge in the second movement of Robert Schumann's Rhenish Symphony.
The poets Achim von Arnim and Clemens von Brentano wrote of their walk from Bingen to Koblenz, initiating a whole new genre of literature. The growing popularity of walking for pleasure in the early 19th century happily coincided with the inclusion of Germany on the "Grand Tour" itineraries of the young and wealthy. And so it was that Lord Byron passed this way, with his epic poem Childe Harold's Pilgrimage, a thinly veiled account of his travels through Europe, appearing soon after.
Artists couldn't resist the charms of the Rhine either – the great English painter William Turner visited in 1817, and was one of the earliest to capture the dramatic aspect of the landscape. Walking in the opposite direction to our On Foot route, he filled notebooks with dozens of sketches that were developed into many watercolours over the coming years. A particular favourite scene was Ehrenbreitstein Fortress at the confluence of the Moselle and Rhine.
Inspired by the 200th anniversary of Turner's walk, the William Turner Route project has identified 26 locations where Turner must have stood to make his sketches. The project is creating plaques to set into the ground at these places, accompanied by an excellent website where you can see the paintings and lots more. The first group of plaques has been installed around St Goar and St Goarshausen – watch out for them on your walk!
Read more about Beethoven's journey along the Rhine here.
Back to News

Sign up to our Newsletter
Witty, compelling and full of fantastic ideas for your
next walking holiday. It's the perfect travel companion!