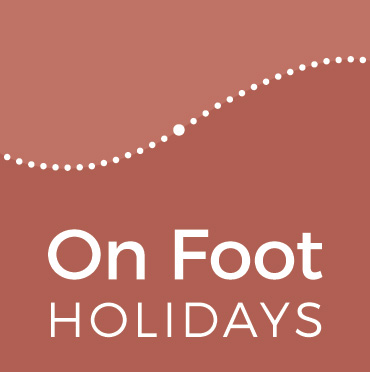 View Shortlist
Office now closed
Opening Times
Office hours: Mon - Fri 09:00 - 17:30; Sat 09:30 - 13:00
Office hours: Mon - Fri 09:00 - 17:30; Sat 09:30 - 13:00
Office hours: East Coast USA: Mon - Fri 09:00 - 17:30 (04:00 - 12:30 local time); Sat 09:30 - 13:00 (04:30 - 08:00)

West Coast USA: Mon - Fri 09:00 -17:30 (01:00 - 09:30 local time); Sat 09:30 - 13:00 (01:30 - 05:00)
Office hours: Ottawa: Mon - Fri 09:00 - 17:30 (04:00 - 12:30 local time); Sat 09:30 - 13:00 (04:30 - 08:00)

Vancouver: Mon - Fri 09:00 - 17:30 (01:00 - 09:30 local time); Sat 09:30 - 13:00 (01:30 - 05:00)
Office hours: Canberra: Mon - Fri 09:00 - 17:30 (20:00 - 04:30 local time); Sat 09:30 - 13:00 (20:30 - 24:00)
Office hours: Mon - Fri 09:00 - 17:30 (22:00 - 06:30 local time); Sat 09:30 - 13:00 (22:30 - 02:00)
Office hours: Mon - Fri 09:00 - 17:30 (check internet for local time equivalent); Sat 09:30 - 13:00
Introduction
This travellers blog is where you will find many things - latest news, the musings of our experienced staff and much more. We plan also to use it as a pictorial knowledge. Let us know if you would like "how to" instructions and we will put them here.


Walking through Thomas Hardy's Wessex
Back to News
Wednesday 04th May | Posted by On Foot Staff
Thomas Hardy, one of the greatest English novelists and poets, knew and loved the rural landscapes of Dorset, spending much of his life in the county where he was born in 1840. The meadows where Tess D'Urberville milked cows, the streets walked by the Mayor of Casterbridge, the thatched cottages of Mellstock – all these were woven into his semi-fictional land where tragic characters struggled against their passions and social circumstances.
The original 'Wessex' was an Anglo-Saxon kingdom, and the term had long since fallen out of use until Hardy began to mention it in his novels. It has become a byword for the backdrop to Hardy's works, and is now commonly used as an unofficial name for this region of southwest England.
There are some heights in Wessex, shaped as if by a kindly hand
For thinking, dreaming, dying on, and at crises when I stand,
Say, on Ingpen Beacon eastward, or on Wylls-Neck westwardly,
I seem where I was before my birth, and after death may be.
From "Wessex Heights" by Thomas Hardy, 1896
In his construction of Wessex, Hardy used a mixture of real and fictional names for landscape features, towns and villages, some of which you will encounter while walking On Foot Holidays' route through Dorset, from Salisbury to Lyme Regis. At Evershot (Hardy's 'Evershead'), Tess D'Urberville paused for breakfast at a cottage next to the Sow and Acorn inn – in reality The Acorn Inn where Hardy was a regular customer, and where you will stay. The starting point of your walk is Salisbury, which goes by the name of 'Melchester' in Jude the Obscure, Bridport appears as 'Port Bredy' in Fellow Townsmen, and Shaftesbury is Hardy's 'Shaston' in several novels.
While in Salisbury, you might like to visit a new exhibition at Salisbury Museum – 
Hardy's Wessex:
The Landscapes that Inspired a Writer
Saturday 28th May to Sunday 30th October 2022
Running simultaneously across four museums (Salisbury, Dorchester, Poole and Wiltshire), each exhibit will explore a different aspect of Hardy's relationship with Wessex, using literary sources, fashion, textiles and social history collections.
Back to News

Sign up to our Newsletter
Witty, compelling and full of fantastic ideas for your
next walking holiday. It's the perfect travel companion!