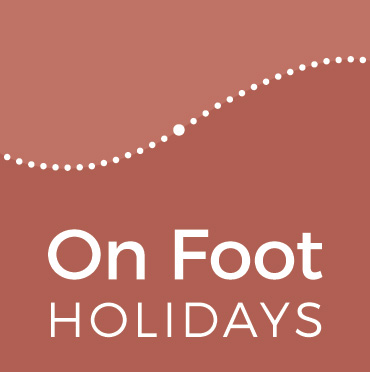 View Shortlist
Office now closed
Opening Times
Office hours: Mon - Fri 09:00 - 17:30; Sat 09:30 - 13:00
Office hours: Mon - Fri 09:00 - 17:30; Sat 09:30 - 13:00
Office hours: East Coast USA: Mon - Fri 09:00 - 17:30 (04:00 - 12:30 local time); Sat 09:30 - 13:00 (04:30 - 08:00)

West Coast USA: Mon - Fri 09:00 -17:30 (01:00 - 09:30 local time); Sat 09:30 - 13:00 (01:30 - 05:00)
Office hours: Ottawa: Mon - Fri 09:00 - 17:30 (04:00 - 12:30 local time); Sat 09:30 - 13:00 (04:30 - 08:00)

Vancouver: Mon - Fri 09:00 - 17:30 (01:00 - 09:30 local time); Sat 09:30 - 13:00 (01:30 - 05:00)
Office hours: Canberra: Mon - Fri 09:00 - 17:30 (20:00 - 04:30 local time); Sat 09:30 - 13:00 (20:30 - 24:00)
Office hours: Mon - Fri 09:00 - 17:30 (22:00 - 06:30 local time); Sat 09:30 - 13:00 (22:30 - 02:00)
Office hours: Mon - Fri 09:00 - 17:30 (check internet for local time equivalent); Sat 09:30 - 13:00
Introduction
This travellers blog is where you will find many things - latest news, the musings of our experienced staff and much more. We plan also to use it as a pictorial knowledge. Let us know if you would like "how to" instructions and we will put them here.


Walks for wine lovers from On Foot Holidays
Back to News
Tuesday 27th February | Posted by On Foot Staff
Our self-guided walking holidays pass through truly rural country, and local food and wine are, of course, high on the agenda for our walkers. Here, wines are produced largely for the local market, so have an individuality missing from the grandes marques. For the connoisseur looking for some interesting wines to relax with after a day's walking, we'd like to recommend a few routes.
Little-known dry Rieslings from both banks of the Rhine Gorge go particularly well with food. There are some excellent chefs en route – notably Werner at Rhens, who specialises in "Wildgerichte", particularly venison and wild boar. He recommends a local red wine – Dornfelder from Weingut Kronen-Hof – though a richer Riesling will also work well.
Our walk in the El Priorat region of Catalonia begins in Conca de Barbera wine country, and ends in Priorat. This is the place that scored American wine guru Robert Parker's first 100% rating for a wine. At Porrera you can taste Priorat wines from various winemakers, based on the Garnacha (Grenache) grape.
Galicia is a seafood lover's paradise and the range available on our Lighthouse Way route is extraordinary. We liked "navajas" – razor clams, often in a garlic or white wine sauce. "Percebes", the oddly-shaped goose barnacles, are harvested from the cliffs at great risk to life and limb, and are the iconic delicacy of the region. For wine lovers, Albariño is the best to have with seafood, though you might also try the more lowly Ribeira whites. There is an interesting red too (Mencia).
And so to Italy. The Oltrepo Pavese on the southern edge of the Po valley on our Ligurian Hills route is a delightful area of rolling vineyards producing little-known but immensely palatable reds and whites. The most quaffable is "Bonarda" – a slightly fizzy refreshing gulper for a hot summer's day, but there are many more serious wines too. In Southern Tuscany you'll find not one but two great wines – Brunello di Montalcino and Vino Nobile di Montepulciano – the acme of Sangiovese viticulture which will excite taste buds and can drain wallets.
Slovenia was one of our first routes, and is still one of our favourites. It has a variety of drinkable whites from the Malvasia grape, and an unfathomable red – Teran (Terano in Italian), which requires a second bottle to get to proper grips with its charms. When you stay at Tomaj, you can taste our host Izidor's own Teran along with his homemade prsut (prosciutto) and some local cheeses. There's also a lunchtime wine tasting possibility at Klet Miska en route to Stanjel.
Finally, we can't ignore France, of course. Our Northern Provence walk is centred around the Côtes du Rhone, linking the major wine areas of Vacqueyras, Beaumes de Venise and Gigondas, a stone's throw from Chateauneuf du Pape. Stay with Thierry at Les Florets and drink his own excellent Vacqueyras reds and whites (Domaine La Garrigue), while sampling his chef's regionally famous cuisine.
Simon, Director of On Foot Holidays, has valiantly sampled the wines on our routes, and will happily talk to you about them, so do give us a call if you would like more insights into what's worth trying. Cheers!
Back to News

Sign up to our Newsletter
Witty, compelling and full of fantastic ideas for your
next walking holiday. It's the perfect travel companion!