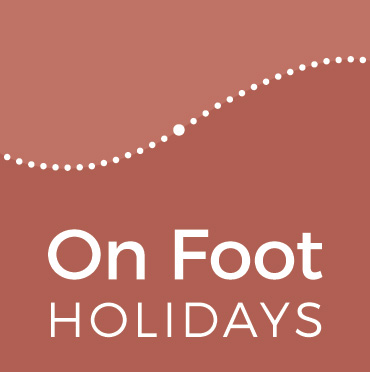 View Shortlist
Office open now
Opening Times
Office hours: Mon - Fri 09:00 - 17:30; Sat 09:30 - 13:00
Office hours: Mon - Fri 09:00 - 17:30; Sat 09:30 - 13:00
Office hours: East Coast USA: Mon - Fri 09:00 - 17:30 (04:00 - 12:30 local time); Sat 09:30 - 13:00 (04:30 - 08:00)

West Coast USA: Mon - Fri 09:00 -17:30 (01:00 - 09:30 local time); Sat 09:30 - 13:00 (01:30 - 05:00)
Office hours: Ottawa: Mon - Fri 09:00 - 17:30 (04:00 - 12:30 local time); Sat 09:30 - 13:00 (04:30 - 08:00)

Vancouver: Mon - Fri 09:00 - 17:30 (01:00 - 09:30 local time); Sat 09:30 - 13:00 (01:30 - 05:00)
Office hours: Canberra: Mon - Fri 09:00 - 17:30 (20:00 - 04:30 local time); Sat 09:30 - 13:00 (20:30 - 24:00)
Office hours: Mon - Fri 09:00 - 17:30 (22:00 - 06:30 local time); Sat 09:30 - 13:00 (22:30 - 02:00)
Office hours: Mon - Fri 09:00 - 17:30 (check internet for local time equivalent); Sat 09:30 - 13:00
Introduction
This travellers blog is where you will find many things - latest news, the musings of our experienced staff and much more. We plan also to use it as a pictorial knowledge. Let us know if you would like "how to" instructions and we will put them here.


Discover Europe's best National Parks
Back to News
Monday 23rd July | Posted by On Foot Staff
It's National Parks Week in the UK, a festival that champions the natural wonders of these specially protected areas of beautiful Britain.  We thought that as well as reminding you of our two self-guided walking holidays that pass through National Parks in England – Devon and the Yorkshire Dales – we'd take a look at some other Parks on On Foot Holidays' routes in Europe.
Follow the Lycian Way through Turkey's Beydağları Coastal National Park, via mountains, ancient ruins and perfect beaches on the way to the lonely lighthouse (Lycia – Mountain and Sea).
In the south-east corner of France, walk through the valleys and villages perchés of the Mercantour National Park on our Alpes Maritimes holiday. If you're lucky, you may see a chamois or marmot here.
In the lush green valleys of the Peneda-Gerês National Park in Northern Portugal, you'll find communities continuing a lifestyle that is centuries old.  Here the farmers keep long-horned cattle, fed on maize stored in distinctive granite espigueiros.
There's a similar character to the stone villages of the Vikos–Aoös National Park in mainland Greece, where the villagers are fiercely protective of their way of life and heritage. Get to know them while exploring the stunning Vikos Gorge.
Back to News

Sign up to our Newsletter
Witty, compelling and full of fantastic ideas for your
next walking holiday. It's the perfect travel companion!