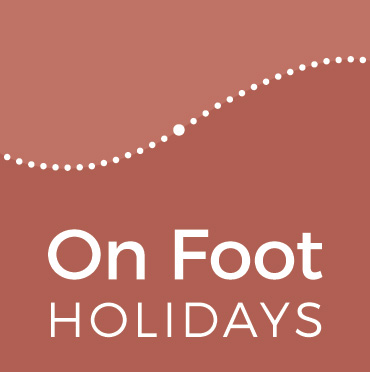 View Shortlist
Office now closed
Opening Times
Office hours: Mon - Fri 09:00 - 17:30; Sat 09:30 - 13:00
Office hours: Mon - Fri 09:00 - 17:30; Sat 09:30 - 13:00
Office hours: East Coast USA: Mon - Fri 09:00 - 17:30 (04:00 - 12:30 local time); Sat 09:30 - 13:00 (04:30 - 08:00)

West Coast USA: Mon - Fri 09:00 -17:30 (01:00 - 09:30 local time); Sat 09:30 - 13:00 (01:30 - 05:00)
Office hours: Ottawa: Mon - Fri 09:00 - 17:30 (04:00 - 12:30 local time); Sat 09:30 - 13:00 (04:30 - 08:00)

Vancouver: Mon - Fri 09:00 - 17:30 (01:00 - 09:30 local time); Sat 09:30 - 13:00 (01:30 - 05:00)
Office hours: Canberra: Mon - Fri 09:00 - 17:30 (20:00 - 04:30 local time); Sat 09:30 - 13:00 (20:30 - 24:00)
Office hours: Mon - Fri 09:00 - 17:30 (22:00 - 06:30 local time); Sat 09:30 - 13:00 (22:30 - 02:00)
Office hours: Mon - Fri 09:00 - 17:30 (check internet for local time equivalent); Sat 09:30 - 13:00
Introduction
This travellers blog is where you will find many things - latest news, the musings of our experienced staff and much more. We plan also to use it as a pictorial knowledge. Let us know if you would like "how to" instructions and we will put them here.


Greece: the land of feta, olives, ouzo and honey
Back to News
Wednesday 29th July | Posted by On Foot Staff
'Efcharisto' – 'thank you' in Greek. There is a particular art to forming the word without getting stuck in the middle. 'Ef-chari-sto'. When I was last in Greece, I diligently attempted to charm every Greek I met but my pronunciation must have been somewhat lacking as I received more expressions of confusion than of comprehension. Safer then, to let our friends from Greece share their news in their own words…
Our first message is from Sissy Mantzwros who lives on the Aegean island of Andros:
"Staying at home and not working during the lockdown was a really weird experience for me because I have been working for as long as I can remember. However, it turned out I spent some amazing time with my family. Both of my children came back home and my sister in law with her own family were all together in Andros. Guess who was the happiest? Noah of course, my little dog. This summer is quite different. The weather is nice but there is no tourism. Although I enjoy the nice weather and I'm going to the beach every day for the first time in my life (try not to be jealous!), I miss my job. I miss taxi-ing and talking with people from different parts of the world, learning different cultures and telling them about my beautiful island."
Sissy and her husband Stelios are the taxi drivers for On Foot Holiday's centre-based walking route on the island of Andros, in the Cyclades, Greece. She has been with On Foot for many years and has always been a joy to work with.
"I hope we can go back to our normal lives as soon as possible, make memories and share moments this summer, next year, or thereafter."
RECIPE! Sissy has very kindly shared a recipe for you to try at home. She says: "You can't have summer without ice cream, but you can have homemade healthy and tasty ice cream."
Greek Mixed Berry Ice Cream
Ingredients
320g frozen fruits of your choice
75g Greek yogurt 2%
1 teaspoon honey
Method
1.) If you don't have ready frozen fruits you can freeze any fruit, clean it, cut it and put it in the freezer for at least 3 hours
2.) Add everything in a mixer
3.) After 30 minutes in the freezer is ready.
---
Heading further north into mainland Greece, we venture up into the Vikos Gorge. Elli Papageorgiou is our Local Contact who oversees walkers as they traverse the mountain villages. She has sent us some photos of what she has been up to during lockdown…
"We have been keeping busy: picking roses to make preserves in syrup (dry the petals and distill), picking elderflowers for cordials and cooking, making small ornaments out of champagne corks, and we also made a cake out of mirabelles (plums) and peaches!"
Whilst we're in Vikos, it is with much sadness that we said farewell to one of our guesthouses, Hotel Arktouros. The lovely Kalypso has decided to close the doors for the last time and move on to other things. Many of you will have been charmed by Kalypso, so if you have any messages for her, we would be delighted to pass them on.
This does mean however, that we have formed ties with another guesthouse, Hotel Vikos, recommended by Local Contact, Elli. It's always exciting to welcome new hosts into the fold and we look forward to working with Konstantina and her team.
These turbulent times will bring about great changes not only in the travel industry, but the On Foot team are here and ready to answer any questions you may have; whether you have booked a holiday with us, are thinking of booking or if you simply want to have a chat about the launch of an On Foot Recipe Book (you never know!) – we're here to help!
Back to News

Sign up to our Newsletter
Witty, compelling and full of fantastic ideas for your
next walking holiday. It's the perfect travel companion!