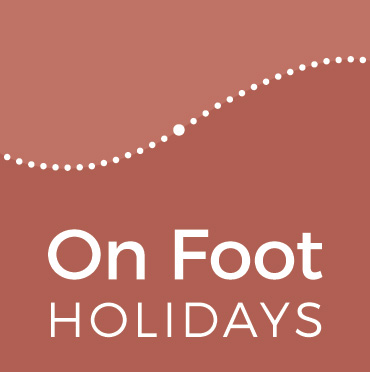 View Shortlist
Office now closed
Opening Times
Office hours: Mon - Fri 09:00 - 17:30; Sat 09:30 - 13:00
Office hours: Mon - Fri 09:00 - 17:30; Sat 09:30 - 13:00
Office hours: East Coast USA: Mon - Fri 09:00 - 17:30 (04:00 - 12:30 local time); Sat 09:30 - 13:00 (04:30 - 08:00)

West Coast USA: Mon - Fri 09:00 -17:30 (01:00 - 09:30 local time); Sat 09:30 - 13:00 (01:30 - 05:00)
Office hours: Ottawa: Mon - Fri 09:00 - 17:30 (04:00 - 12:30 local time); Sat 09:30 - 13:00 (04:30 - 08:00)

Vancouver: Mon - Fri 09:00 - 17:30 (01:00 - 09:30 local time); Sat 09:30 - 13:00 (01:30 - 05:00)
Office hours: Canberra: Mon - Fri 09:00 - 17:30 (20:00 - 04:30 local time); Sat 09:30 - 13:00 (20:30 - 24:00)
Office hours: Mon - Fri 09:00 - 17:30 (22:00 - 06:30 local time); Sat 09:30 - 13:00 (22:30 - 02:00)
Office hours: Mon - Fri 09:00 - 17:30 (check internet for local time equivalent); Sat 09:30 - 13:00
Introduction
This travellers blog is where you will find many things - latest news, the musings of our experienced staff and much more. We plan also to use it as a pictorial knowledge. Let us know if you would like "how to" instructions and we will put them here.


Monday 15th August | Posted by On Foot Staff
A gentle sea breeze, the sound of waves slapping lazily on the side of a boat, watching the river bank slowly slide past – take a little break from the walking with a boat ride as part of your On Foot holiday.  Arriving by ferry just adds to the anticipation.  Time slows down as soon as you're on board, and all you can do is watch the world go by until your destination appears.
Our Greek island holidays are the perfect example – Amorgos can only be accessed by ferry, and arriving at Naxos or Andros out of the morning mist is a moment to be treasured. On a smaller scale, begin a walking holiday on Italy's Lake Maggiore with one of the little ferry boats to your first hotel on the tiny Isola dei Pescatori, and hop on and off them to explore the rest of the Borromean Islands.
On Germany's majestic Rhine, the river ferries provide quick crossings or longer rides to vary your day's walking, or make time for a trip on the river's only surviving paddle steamer. A ferry from Salerno to Amalfi for your first night makes a spectacular start to our Amalfi Coast route (sit on the right hand side!), or sail to Capri at the end of the walk for a few extra days of hiking.
Do you fancy something a little more active on the water? We can point you towards a mini-adventure to add to your On Foot Holidays experience – ask us for details when booking.
Try paddle boarding in the calm waters of Porlock Bay while in north Devon for our Coastal Exmoor holiday, or glide along the serene Dordogne river in a kayak from Meyronne or Carennac.
Back to News

Sign up to our Newsletter
Witty, compelling and full of fantastic ideas for your
next walking holiday. It's the perfect travel companion!