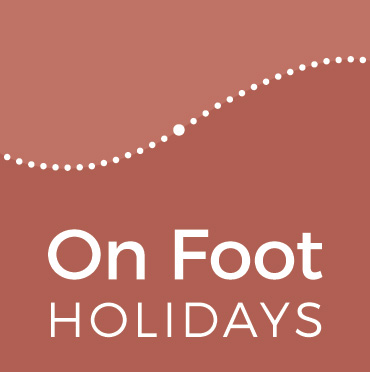 View Shortlist
Office now closed
Opening Times
Office hours: Mon - Thurs 08:30 - 18:00
Fri 08:30 -17:00; Sat 09.30 to 13:00
Office hours: Mon - Thurs 08:30 - 18:00
Fri 08:30 -17:00; Sat 09.30 to 13:00
Office hours: East Coast USA: Mon - Thurs 08:30 - 18:00 (03:30 - 13:00 local time)
Fri 08:30 - 17:00 (03:30 - 12:00); Sat 09:30 to 13:00 (04:30 - 08:00)

West Coast USA: Mon - Thurs 08:30 -18:00 (00:30 - 10:00 local time)
Fri 08:30 -17:00 (00:30 - 09:00); Sat 09.30 to 13:00 (01:30 - 05:00)
Office hours: Ottawa: Mon - Thurs 08:30 - 18:00 (03:30 - 13:00 local time)
Fri 08:30 - 17:00 (03:30 - 12:00); Sat 09:30 to 13:00 (04:30 - 08:00)

Vancouver: Mon - Thurs 08:30 -18:00 (00:30 - 10:00 local time)
Fri 08:30 -17:00 (00:30 - 09:00); Sat 09.30 to 13:00 (01:30 - 05:00)
Office hours: Canberra: Mon - Thurs 08:30 - 18:00 (19:30 - 05:00 local time)
Fri 08:30 - 17:00 (19:30 - 04:00); Sat 09.30 to 13:00 (20:30 - 24:00)
Office hours: Mon - Thurs 08:30 - 18:00 (21:30 - 07:00 local time)
Fri 08:30 - 17:00 (21:30 - 06:00); Sat 09.30 to 13:00 (22:30 - 02:00)
Office hours: Mon - Thurs 08:30 - 18:00 (check internet for local time equivalent)
Fri 08:30 - 17:00; Sat 09.30 to 13:00
Catalonia – El Priorat – 5 nights
Poblet
Siurana
Bathing pools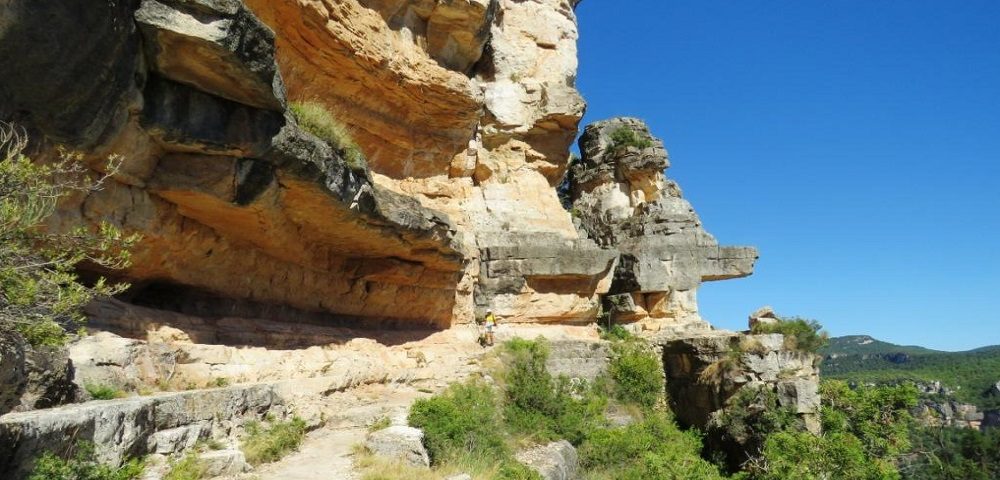 The cliff path at Siurana
That cliff path again (alternative path available too!)
Poblet
Monastery at Poblet
Escaladei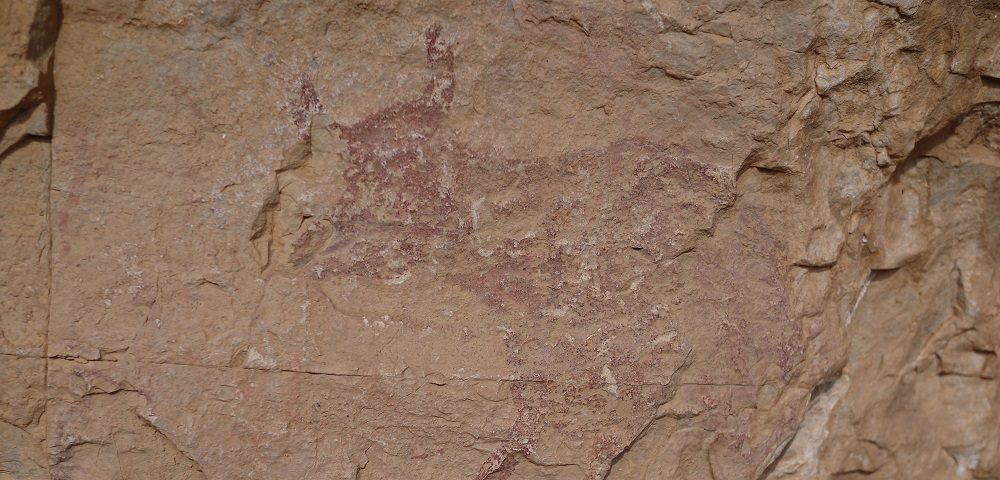 Cave drawing
Standing on the cliff edge is optional!
It guided us around a part of Spain we didn't know at all ...
... and we were rewarded with wonderful scenery and an interesting mixture of places. We met lovely hosts. Each day's walk was better than the last (the Montsant day was the climax in our view).

A nice blend of historic sights, dramatic landscape and good food and wine. We enjoyed our extra day in Porrera, relaxing and two wine tastings.
Nicola Smith, Chislehurst, UK - August 2019
The walks were spectacular. Scenery stunning. Challenging physically.
We liked the fact that we saw practically no other people on route. Lovely little scenic villages to stay in. Very cheap bars in the squares.
Claire Hopkinson, Sydney, Australia - June 2019
Our first On Foot Holiday (and the first of this type). We really enjoyed it.
The routes were amazing and just the right level for us. I thought the accommodations were more than adequate, and every host was friendly and welcoming.
Tom and Vicky Worosz, USA - October 2018
We liked the fact that the route used more trails/tracks and less roads; the terrain was challenging but not too difficult.
We particularly like hikes in which one can walk village to village without any taxi; even better are hikes that pass through another village early afternoon so that one can stop for lunch in a restaurant or cafe (eg Siurana - we had a great lunch there).
David Packard, Lauris, France - October 2018
We loved the area - spectacular scenery, every day was different, quaint villages and the right challenge in the walking.
It was all interesting and helped by outstanding notes. I loved the Blue Book! A mini 'Lonely Planet' in our hand.
Alan Huse, Hampton, Australia - July 2018
The walking was fantastic, great mountains, fields, rivers, gorges, some of the best we have ever experienced.
It's a gem of an area for food and drink too.
Stuart Gibson, Edinburgh, UK - June 2018
While I found the walking more challenging than I expected, it was a great experience. The landscape was so varied, the spring wildflowers were in full bloom and the constant sound of songbirds accompanied us each day.
We were alone on the trails most days, only very rarely meeting others. It was wonderful to explore this quite wild part of Spain, so close to Barcelona. The wine country was also lovely and the wine tasting at Cal Pla was certainly worth an extra day. A great finish!
Ishbel Galloway, Canada - May 2018
More independent feedback
At a glance
5 nights (4 walking days) - missing the Farena circuit and ending at Escaladei (final morning). We recommend an extra night in Mas de l'Arlequi if you can, to do the Farena circuit and/or relax at this congenial accommodation.
How much walking?
Full days: 10-16 km per day, 4-5½ hrs walking.
Using shortening options: None
Two monasteries and fine wine
This walk, only an hour from Barcelona, is a must for the cultured hedonist. Despite the relatively rain-free climate the streams flow all year, and coming across a remote bathing pool on a warm spring day, perhaps diverting to some obscure neolithic rock art, are delights truly to be savoured. The route crosses the hills between two fine abbeys – Poblet and Escaladei – the former thriving and active, the latter now being restored as an archaeological site of major significance. This is the abbey that put the "prior" in "Priorat" – as the abbey owned most of the land you walk through, including the fine-wine-growing land of the same name.
The footpaths through these glorious hills are well signed, and take you from Poblet abbey, via the medieval town of Prades, to the "Holy Mountain" – Montsant – from which you descend, via your final night in La Morera, to a morning walk to Escaladei in its valley fastness, and are thus able to appreciate from above its extent and former majesty.
Walked by On Foot staff: Simon, Debbie
REVIEWS: For independent walker reviews submitted to the Association of Independent Tour Operators visit Aito.com.
TRAVEL ADVICE: To find the latest travel advice from the Foreign & Commonwealth Office for UK citizens travelling to Spain, click here. Citizens of other nations will also find it useful, but should always check their appropriate local agency.
COVID-19 SAFETY PRECAUTIONS: Please read our summary of current regulations.
Route Highlights
The spectacle of 'light and stone' that is Poblet Monastery
A stay in a stylish "Mas"
Ancient mills and secluded bathing pools
The walk to the citadel of Siurana
Climbing the holy mountain – Montsant
A birdseye view of the Monastery of Escaladei
Priorat wineland and wine-tasting
This route features the following characteristics and interests: Pilgrimage, Archaeology, History, Wine
We Recommend
A stay in Barcelona at the end (or start!) at our hand-picked B&B.
Eating and Drinking
Wine tasting is possible towards the end of the route, depending on your particular itinerary.  Do talk with us if you are interested.
How much Walking?

Full days: 10-16 km per day, 4-5½ hrs walking.
Using shortening options: None
Hills and valleys rather than real mountains, and on tracks or footpaths. Some steepish and hilly sections. Highest point on route: 1,200m.
Medium: Average cumulative uphill stretches (CUSs) 545m per day (500m-780m).
GPX file available for handheld GPS or smartphone App for complete route.
Important note: Times given for each day are  walking times for an "average" walker and exclude stops.  "CUSs" stands for "Cumulative Uphill Stretches" and measures the aggregated ascents in each day, expressed in metres of climb.  See "Walk Grading" for more information.
When to go?
The best months to walk: April, May, June, September, October
Other possible months: July, August
Best walked in spring and autumn, summer walking is also possible in view of the cover, at least for the first part of the walk, and because the natural pools should be full of cooling water for a dip en route.  The final two days' walking are very exposed, and only those who are completely happy in the heat should try the final day in July or August – though a lift is always possible on the day.

Use the calendar below to see in more detail the best times to walk.
Please note: date ranges shown are for a 'normal' year. While Covid-19 restrictions remain, please contact us to discuss your plans and availability.
Start Dates
Recommended
Possible
Unavailable
Weather Chart
Temperature and rainfall chart for Prades
Itinerary
Day 1 - Arrive in Poblet
Arrive at Poblet's best known hotel, Masia del Cadet, freshen up, and even visit the world famous monastery if you have time, or just relax while you plan your first walking day.
Day 2 - Poblet to Rojals
If you didn't manage it last night you have a second chance to visit Poblet Monastery, a working and thriving Cistercian community founded in 1151. A visit to the lovely church and old refectory is a must, and you can even have an early lunch here before your exertions. The afternoon's walk is a good leg stretcher, up into the hills of the Muntanyes de Prades, inspecting an ice house and winding your way past the pretty village of Rojals to a stylish and beautifully situated 'Mas' (with occasional views to the Balearics), where you will stay for two nights.  (Medium-hard: 5 hrs, 12 km, CUSs 780m)
Day 3 - Rojals to Prades
A longish but easier walk along the ridge top – the highest point of your route at 1203m – with spectacular views east to the Mediterranean and north to the Pyrenées, passing more ice houses and with the opportunity for small detours to the Coves del Pere and the Roca del Gringol. Arrive in the little town of Prades, the villa vermella and centre for the region.  (Medium: 5 hrs, 14km, CUSs 500m)
Day 4 - Prades to Cornudella de Montsant
This is a lovely day along the valley of the Siurana river, complete with swimmable rock pools, followed by a climb up to the winding streets of the hilltop citadel of Siurana. Descend after a glass of beer or two to the wine town of Cornudella – you have arrived in Priorat wine country, and can look forward to some good Catalan food and wine in the evening!  (Medium: 5½ hrs, 16km, CUSs 350m, or save one hour with taxi start (pay locally))
If our Cornudella accommodation is fully booked, we will try our alternative in Siurana – it will make this day's route a little shorter (but you have the chance to stay in the hilltop citadel) and the next a little longer, but not unmanageably so!
Day 5 - Cornudella to La Morera (5-night version)
A morning could be well spent in Cornudella, as the walk today is not long. An ancient monastery path takes you up the holy mountain of Montsant, with views for miles. After the wild and desolate top, descend to the pretty village of Morera for your next overnight stay in the community-owned hotel (great views). (Medium: 4 hrs, 10 km, CUSs 550m) OR try our valley walk to avoid Montsant completely (a 500m ascent) – Easy: 3 hrs, 8km, CUSs 300m)
Option
If you are leaving tomorrow, you have two options for a visit to Escaladei.  Either walk on this afternoon for an evening visit (closing times may dictate doing the shorter version of todays' walk) and taxi back to your hotel (supplement), or,  better, plan your departure so that you can walk to Escaladei in the morning and pick up your taxi from there after a more relaxed visit.
Departure day
A night or two more to relax and explore seems a must, but you might just have to return home.  Book a taxi for the short trip to Falset train station through your hotel. Or why not extend your stay with a few days in Barcelona?
Travel Information
ARRIVING BY AIR
The best airports are Barcelona and Reus.  Intercontinental flights use Barcelona and Madrid.
Land by: Reus 17:00; Barcelona 17:00 for train connections to L'Espluga de Francoli or Montblanc (1½ / 3 hrs)
Return flight earliest: Barcelona 12:00 for train connection from Falset; Reus 10:30 for train connection from Falset.
Land by/earliest return flight times not applicable if using pre-booked taxi directly from or back to either airport.
Flight information can change rapidly and not all flights run daily. Please do check directly with the airlines' websites or Skyscanner (see below) before finalising any booking with us. Do not book your flights until we have confirmed that we have provisionally reserved accommodation for you.
For up-to-date schedules and flights from all airports check Skyscanner.
See "getting to the start of the walk" below for transfer information.
ARRIVING BY TRAIN
Nearest railway station:
Start: L'Espluga de Francoli (or Montblanc)
Finish:  Falset
Sample journey by rail:
Via Madrid: High speed train to Barcelona, then local train to L'Espluga de Francoli ~5 hrs
Falset:  Falset to Barcelona, then high speed train to Madrid ~5 hrs
We suggest thetrainline.com for times, ticket booking and other information.
DRIVING TO THIS ROUTE is not recommended as the subsequent transfers are very awkward!
Getting to the start of the walk
Transfer times and methods are suggested for Reus and Barcelona airports below. For train arrival transfers also see below.
REUS AIRPORT:
Outward: bus to Reus station hourly, ~25 mins, then 3 afternoon trains a day to L'Espluga de Francoli/Montblanc, ~35 mins OR pre-booked taxi from airport to hotel in Poblet ~45 mins.
Return: Local taxi from final hotel to Falset train station, train to Reus then bus (or local taxi) to the airport.
BARCELONA AIRPORT:
Outward: Train every half-hour to Barcelona Sants ~22 mins, then 4 afternoon regional trains direct to L'Espluga de Francoli/Montblanc ~2 hrs+ (~4-5 hrs total including waiting) OR pre-booked taxi from airport direct to Montblanc hotel  ~1½ hrs.
Return: Local taxi to Falset station, then train to airport via Sants ~hourly ~1½ hrs, then train every 30 mins to airport ~22 mins OR pre booked taxi direct from final hotel to Barcelona airport ~2 hrs.
Coming by train and transfers to/from stations:
Outward: L'Espluga de Francoli/Montblanc – pre-booked taxi necessary. Camp Tarragona (AVE) – pre-booked taxi necessary ~45 mins.
Return: Local taxi to Falset train station and train on to Barcelona and the rest of Spain.
For pre-bookable taxi costs, see "Prices"
Full transfer advice, including timetables, is provided in your Walkers' Pack. Contact us if you would like additional pre-booking information.
Where You'll Stay
From historic Poblet to the wine town of Falset, each accommodation on this route offers a personal and individual experience with an opportunity to try out your Catalan (or Spanish) – although some English is spoken along the way – and to get closer to Catalan culture.
Night 3
Village house dating from around 1900, but beautifully restored ten years ago.
Night 4
Well-renovated ancient house with comfortably furnished rooms.
Poblet – Masia del Cadet (dinner, B&B)
Historic and comfortable family-run hotel ten minutes walk from Poblet Monastery
Website
Rojals – Mas de l'Arlequi (dinner, B&B)
Recently restored 'Mas' in the hills, ecologically run, and with fine cooking.
Website
Prades – Cal Crispi (B&B)
Village house dating from around 1900, but beautifully restored ten years ago.
Website
Cornudella – El Palauet (B&B)
Well-renovated ancient house with comfortably furnished rooms.
Website
Siurana – La Siuranella (B&B)
Beautifully sited rural hotel with pool (in warmer months!) and excellent restaurant
Website
La Morera – Balco de Priorat (dinner, B&B)
Community-owned modern hotel on the edge of the village, with great views from the terrace.
Website
Gratallops accommodation:
There are more options in Gratallops if you don't fancy the options above. Cal Joanet (pictured right) is a charming village house for your sole, private use, and Hostal Elvira is a friendly and recently refurbished hostal. For both these options breakfast is included at Clos Figueras.
Barcelona accommodation:
In Barcelona the choice of hotel is endless and you can always book your own, but we have found a nice little B&B near the Placa Catalunya which we can book for you – the 5 Rooms
Prices
Price: from £
780
for 5 nights
Total 5 nights in double/twin room, all breakfasts, 3 picnics and 3 evening meals. Lift from L'Espluga de Francoli or Montblanc to first accommodation, and from Escaladei monastery (or La Morera) to Reus train station or airport, luggage transfers between all hotels on walking route; full Walkers Pack with route directions, maps, transfer and background information; local telephone support.
Locally levied tourist taxes are not included.
All prices are per person unless otherwise indicated, and are based on a standard booking in May. Prices may vary seasonally and a fixed price will be given to you before you commit.
Single Room Supplement (SRS): From £155 *
Lone Traveller Additional Supplement (LTAS): From £180
Large Party Saving (LPS): Groups of more than 2 people (on an identical itinerary, on the same booking and booked at the same time) –  discount of at least £25 per person
Maximum party size: 10
*additional Friday/Saturday supplement at Mas de l'Arlequi of (from) £30 per person per night.
Add Ons
Taxi to Poblet from Barcelona airport, Reus airport or Reus train station: Call us for details.
Taxi to Barcelona/Barcelona airport direct: From supplement of £210 (1-8 pers.)
Guiding by Joanna Thomas: Price on application
Wine tasting and vineyard/winery tours: Contact On Foot Holidays
Sending Walkers Packs to addresses outside the UK:  £10-£40 (per pack, location dependent)
Our local team
Joanna Thomas
Joanna Thomas has lived and worked in Catalonia for many years, as architect, guide, multilinguist and mother of two. A keen walker, she now lives in Falset, the end point of the full route.

Sign up to our Newsletter
Witty, compelling and full of fantastic ideas for your
next walking holiday. It's the perfect travel companion!
When you're ready to travel, we'll be here to help you choose your next walking holiday
Welcoming walkers from all across the world
• Free Cancellation •
• Free postponement •
• Lots of lovely routes •
BOOK WITH CONFIDENCE
SEE OUR COVID BOOKING POLICY