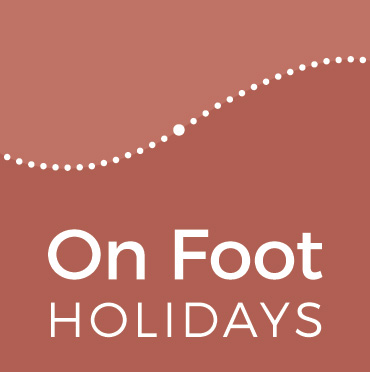 View Shortlist
Office open now
Opening Times
Office hours: Mon - Fri 09:00 - 17:30; Sat 09:30 - 13:00
Office hours: Mon - Fri 09:00 - 17:30; Sat 09:30 - 13:00
Office hours: East Coast USA: Mon - Fri 09:00 - 17:30 (04:00 - 12:30 local time); Sat 09:30 - 13:00 (04:30 - 08:00)

West Coast USA: Mon - Fri 09:00 -17:30 (01:00 - 09:30 local time); Sat 09:30 - 13:00 (01:30 - 05:00)
Office hours: Ottawa: Mon - Fri 09:00 - 17:30 (04:00 - 12:30 local time); Sat 09:30 - 13:00 (04:30 - 08:00)

Vancouver: Mon - Fri 09:00 - 17:30 (01:00 - 09:30 local time); Sat 09:30 - 13:00 (01:30 - 05:00)
Office hours: Canberra: Mon - Fri 09:00 - 17:30 (20:00 - 04:30 local time); Sat 09:30 - 13:00 (20:30 - 24:00)
Office hours: Mon - Fri 09:00 - 17:30 (22:00 - 06:30 local time); Sat 09:30 - 13:00 (22:30 - 02:00)
Office hours: Mon - Fri 09:00 - 17:30 (check internet for local time equivalent); Sat 09:30 - 13:00
Northern Portugal – 6 nights
Descending into Brufe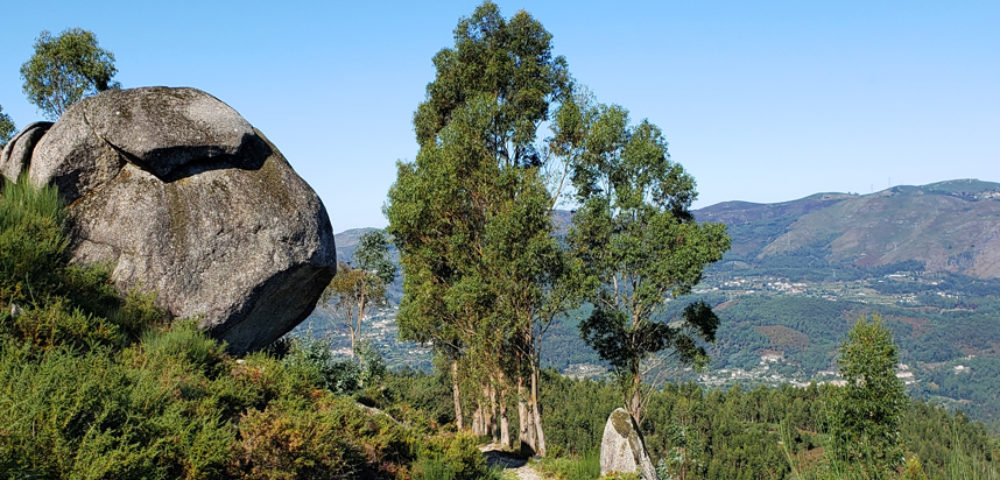 Path through the granite hills
The hills above Germil
Abrigos and horned cattle
The lake at Campo do Geres
Soajo espigueiros
Autumn light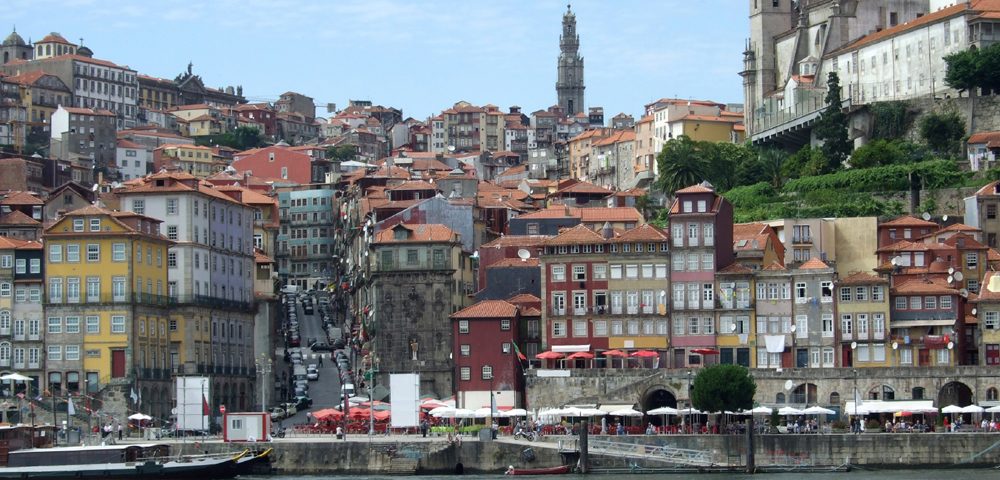 Porto river front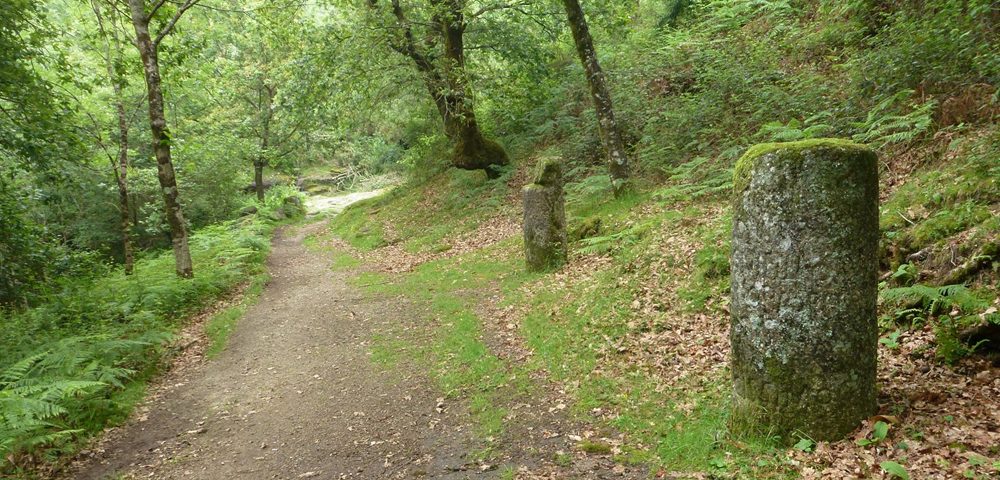 Roman milestones
No tractors here!
The holiday was beyond our expectations, the good weather helped! and the excellent trip notes and superb service from On Foot staff. Liked most: The excellent route notes. The varied accommodation, the highlights being Lindoso, Emaus, Brufe and the Pousada Mosteiro de Amares but more importantly the people who we met and chatted to ie our hosts - all delightful but Sandra was very memorable and special.
Clare Kabza, West Sussex, UK - October 2023
Nice quiet location for walking, only met walkers on one day. As usual with On Foot we were visiting areas you would never go and it gives a good insight to a different pace of life.
Alastair and Diane Bean, Aberdeen, UK - October 2023
I thought the walking notes were brilliantly accurate. Walks were neither harder or easier than you had described. Lindoso to Brufe was a great day and the Wolf Trap walk was a real highlight. Navigation was really straightforward although it would have been tricky without GPS. We liked the variation in the accommodation. The route was varied, very interesting and unexpected and we felt privileged to find ourselves in such an unspoilt part of Europe. We saw only one other couple walking in our entire week so loved having the countryside to ourselves.
Sarah Neish, Warminster, UK - October 2023
This trip far exceeded my expectations which were high to start with! My favorite day was the long hike from Lindoso to Brufe. Though long, the experience of walking through these remote tiny villages, and witnessing a culture and life that still existed but may not for long, was an unbelievable experience. The others in our group would all choose the Roman Road as the best day, and it was also wonderful. But the sense of amazement I had on the Lindoso to Brufe hike is unmatched. Of course the hospitality and the quality and abundance of delicious food really made the trip unforgettable. This was truly a unique experience!
Nora Cary, New Jersey, USA - September 2023
Some fantastic stays. Beautiful routes, gorgeous walking - I had no idea how glorious northern Portugal was though I have visited the country before on a riding holiday.
Caroline Byrne, UK - September 2023
I just wanted to say a very very heartfelt thank you for the most amazing trip to north Portugal. As you were aware it was all quite last minute and I had no idea or expectation of what we were going to other than hopefully some peace and fresh air and exercise. North Portugal is stunning. The way you balanced the walking, the destinations, the variety of countryside made for a truly special holiday. Thank you so much. What a very very special pocket of the world. We will definitely be back to take on another of your destinations as we loved the style with which you did the whole holiday. Loved the walking and also the charm of the places you chose for us to stay so that we really felt we had learnt about Portugal. Thank you to all your team - super efficient, super accommodating and the maps and all the information made the whole trip totally stress free.
Arabella and Hugo Salwey, Shropshire, UK - October 2023
OFH organisation was fantastic; we never got lost (more than 10 - 20 yards...) and were always met by attentive staff at each destination. The walk itself was spectacular yet varied: scenery, wildflowers, old footpaths, the Roman road and more.
In Lindoso, Sandra and her mother were great hosts - very friendly and helpful; the cottages were perfect, clean and comfortable; loads of food left for us for breakfast and lunch; what a beautiful location.
Michael Hart, Californa, USA - May 2023
This is a wonderful hike full of lovely surprises including wonderful accommodation, lush vistas, wild horses and terrific daily walks. I would highly recommend.
Leiras do Tempo? Wow! Please can I go back and stay another night!
Katherine Rein, Ontario, Canada - May 2023
We loved the variety of the walking, the smell of the grapes and the anticipation of our next place to stay. The granite villages becoming less deserted as the walk progressed. Brufe was awe inspiring. As ever, one of the great joys of the holiday is its anticipation, the confidence that it is all going to work, and we can just walk and enjoy it.
Robert and Ferelith Smith, Wrexham, UK - September 2022
We enjoyed the scenery, the hospitality and almost ever-present sound of running water in streams and levadas. We particularly liked the day walking along the shady Roman road.
David and Jill Lamb, Richmond, UK - September 2022
We love the fact that On Foot work so hard to get the logistics right and the level of attention to detail. Everything happened exactly as you told us it would and we appreciate the effort and good relationships with overseas partners required to achieve this.
Janet Owers, Arbroath, UK - September 2022
I walked this route in 2012. It was great then, as it was now. It has everything, the wilderness, the beauty, it is challenging, desolate, with the contrasting simple luxury in the hotels.
Merete Myklebost, Trondheim, Norway - September 2022
I liked the routes and the villages we passed through and that they were so remote. We liked getting up high in the pine forest areas. We enjoyed not seeing anyone at all out on the walks and no other American tourists until we reach Santa Maria do Bouro. The hiking was often challenging, and the wide open terrain provided great views, for example we could see where we had come from the previous day. The local people were extremely friendly, the food and drinks were excellent and very affordable.
Thomas Greene, Arlington, USA - June 2022
We had a lovely trip, it is off the beaten track with great food/wine/culture and landscape. The route was well planned, the accommodations were full of characters. Along the way we met hardworking and friendly people.
Helena stands out as someone with a vision to transform a centuries-old town to a modern sanctuary. It was awe inspiring and moving too. We wished we had stayed an extra day there.
Sanmao Shaw, Denver, USA - May 2022
As with previous On Foot holidays we've taken, what I liked most was the feeling of getting to know a small geographical area quite intimately, experiencing a kind of narrative through the carefully planned walks, and enjoying the surprise of different kinds of accommodation.
We can't speak highly enough of the service, such speedy response to emails, such efficiency and friendliness in answering questions and making helpful suggestions. We always feel in very safe hands with you.
Helen Anderson - September 2021
Perhaps you can imagine the sense of wonder and exhilaration we felt at actually arriving in Soajo on the first night. The walking was outstanding. Varied topography and landscapes. Wild flowers. Massive granite houses crumbling in half deserted villages. And, despite the fact that it is the GR50, not a single walker the entire time. We had it all to ourselves.
The organisation was faultless. You do this very well.
Peter Wood and Melanie Richards, London, UK - June 2021
We loved the stunning scenery and that the area was relatively untouched by tourism. The walks were over varied terrain and a good length for us. Loved the crystal clear streams.
Kathy and Tariq Sethi, Gifford, Scotland - June 2021
We appreciated and valued the remote nature of this hike! We really didn't see another tourist along the way.
The walk exceeded our expectations... and our expectations are high!
Linda Bonow, Mazeppa, USA - September 2019
More independent feedback
At a glance
6 nights (5 days walking) - missing Soajo circuit. We recommend adding nights in Porto. See 'Prices' tab for what's included.
Suggested route pairing: Galicia - Lighthouse Way
How much walking?
Full days: 11-23 km per day, 3-6¼ hrs walking
Using shortening options: 8-17km per day, 2-4 hrs (using lifts)
The Roman road to the monastery of Santa Maria
Hidden away in the golden hills and lush green valleys of north-western Portugal are delightful villages where rural communities continue a lifestyle that is centuries old. These villages (where farmers keep long-horned cattle, fed on maize stored in distinctive granite espigueiros) are linked by old paved tracks and footpaths (which you will use) across the hills. Feast on bacalhau (cod) at Brufe's remarkable Restaurant Abocanhado (not included in holiday price), walk along a Roman road high above the valley, and end at a magnificent monastery, now converted into a top hotel.
As with many On Foot routes, this is a linear walk with no transfers along the way, so you reach your final destination with an added sense of achievement. You can also add a day or two in historic Porto (best at the start, to make effective use of cheap public transport).
NB: The Peneda-Geres National Park Authority insists that lone walkers are experienced and well-equipped (preferably using our GPS files).
Walked by On Foot staff: Simon, Mary (& Joe)
Consider pairing this route with Galicia – Lighthouse Way (4 hrs by bus and taxi) – for more details click here.
REVIEWS: For independent walker reviews submitted to the Association of Independent Tour Operators visit Aito.com.
TRAVEL ADVICE: To find the latest travel advice from the Foreign & Commonwealth Office for UK citizens travelling to Portugal, click here. Citizens of other nations will also find it useful, but should always check their appropriate local agency.
Route Highlights
The gentle hills of north-west Portugal
Old villages and older ways of life
Ancient paved footpaths and the Via Romana
The view from the terrace of the Restaurant Abocanhado
Lindoso Castle above the lake
The Pousada Santa Maria do Bouro
Historic Porto, the Port lodges and the Douro (add-on)
This route features the following characteristics and interests: Remote, Villages and farms, Drive to route
Things you should know
The Peneda-Geres National Park is wild and remote – you will see few other walkers, but plenty of wildlife.
Vegans and vegetarians may not fare so well in this rural area, where Barrosa beef and bacalhau are staples on the menu. Dinner is often served late.
Some long walking days enable you to be out all day long, but be warned – the weather can be extreme at times.
We Recommend
Leave enough time in your holiday to spend a couple of nights in the unique city of Porto, home to the Port lodges along the Douro. This is well done at the beginning of the holiday as public transport works best from here.
Eating and Drinking
One of the joys of Northern Portugal is the warmth of the welcome you'll receive from your hosts. The food is hearty and wholesome and we can guarantee that you'll find it hard to lose weight on this walk. Try Caldo Verde soup, the ubiquitous bacalhau and beef from the barrosã cow. Eggs, honey and almonds also feature in many of the lovely puddings and cakes you'll sample during your stay.
How much Walking?

Full days: 11-23 km per day, 3-6¼ hrs walking
Using shortening options: 8-17km per day, 2-4 hrs (using lifts)
Paths, some rocky/steep, and granite paved tracks. Compass skills essential. Highest point on route: 900m.
Medium-hard: Average cumulative uphill stretches (CUSs) 611m (420m-1260m) per day.
Easy-medium:  CUSs 362m (200m – 580m) using shortening options.
Acrophobia/vertigo warnings: Small sections of this route may affect those with severe acrophobia (Ermida to Brufe) – avoidable by missing latter half of Lindoso to Brufe walk.
GPX file available for handheld GPS or smartphone App for complete route and advised for second half of Lindoso to Brufe walk.
Important note: Times given for each day are  walking times for an "average" walker and exclude stops.  "CUSs" stands for "Cumulative Uphill Stretches" and measures the aggregated ascents in each day, expressed in metres of climb.  See "Walk Grading" for more information.
When to go?
The best months to walk: April, May, early June, late September, October
Other possible months: Late June is also possible but be warned – it's also very hot.
Great walking in spring (but you may be unlucky with rain). Summer walking (late June) could be hot and is expensive. Fabulous autumn walking accompanied by the smell of grapes… Avoid being in Brufe in spring and autumn on Tuesday nights which is the restaurant's closed day.
Start Dates
Recommended
Possible
Unavailable
Weather Chart
Temperature and rainfall chart for Braga
Itinerary
Day 1 - Arrive in Soajo
Arrive in Soajo. Freshen up, have a wander around the village, examine your first espigueiros cluster and decide which restaurant to eat in before a good night's sleep.
Day 2 - Soajo to Lindoso
An easy day's walking along old paths in the river valley before climbing up to the well-preserved castle, lording over the attractive village and its espigueiros, nestling like chicks in its protective embrace. (Medium: 4¼ hrs walking (allow 5¾ hrs), 11½ km (7 miles), CUSs 580m)
Day 3 - Lindoso to Brufe
For the determined walker, the unshortened route is tough but rewarding, up in the wild Serra Amarela, before dropping down steeply to cross the spectacular Ribeira de Carcerelha. Then up to the mountain village of Germil, and up again before heading down through steadily gentler country to your accommodation at Brufe, and an evening meal at Brufe's renowned Restaurant Abocanhado (not included in holiday price).
From Easy: 2 hrs walking (allow 2¾ hrs), 5 km (3 miles), CUSs 380m to Hard: 7½ hrs walking (allow 10 hrs), 22¾ km (14 miles), CUSs 1130m for serial walkers. The second half of the walk (Ermida to Germil) is challenging and we advise using our GPS files (either on your smart phone or a GPS unit) for navigation, depending on path conditions. There are other options available for this day using taxis as necessary.)
Option
Consider staying an extra night at Brufe to rest and relax, or to walk to Casarotas and the Wolf Trap and back (Medium: 4½ hrs walking (allow 6 hrs), 11½ km (7 miles), CUSs 500m - navigable only with the aid of GPS.)
Day 4 - Brufe to Campo do Gerês
From lovely Brufe the walk drops down steeply through old terraces to the Roman bridge over the Rio Homem. Then climb up through attractive woodland along a ridge to the village of Campo do Gerês, and your hotel. Extend your walk to the old drowned village of Vilarinho. (Easy-medium: 4¼ hrs walking (allow 5¾ hrs), 10½ km (6½ miles), CUSs 480m)
Day 5 - Campo do Gerês to Emaús
Walk along the old Roman road (Braga to Astorga) as it contours around the hillside, gently descending towards Chorense and Emaús. The walking is easy, generally on a level grassy surface, with Roman mileposts along the way. At Emaús, your charming pension and a swim in the garden pool (in season). (Medium: 6¾ hrs walking (allow 9 hrs), 21 km (13 miles), CUSs 225m, or easy-medium: 4 hrs walking (allow 5¼ hrs), 16 km (10 miles), CUSs 225m with lift at start)
Day 6 - Emaús to Santa Maria do Bouro
After a steep climb back to the Roman road, a more gentle climb to the pass at Alto Moraço. From here the walking is now steadily downhill through woods and fields to the former monastery, now Pousada Santa Maria do Bouro, a stylish end to your holiday and with the promise of a swim in the pool and an excellent meal. (Medium: 3½ hrs walking (allow 4¼ hrs), 11½ km (7 miles), CUSs 490m or easy: 2 hrs walking (allow 2¾ hrs), 8 km (5 miles), CUSs 200m using lift at start)
Departure day
Depart hotel or choose to stay further nights, or why not go to Porto and explore its charms and visit a port lodge?
Travel Information
ARRIVING BY TRAIN
Nearest railway station:
Start: Braga
Finish: Braga
Note:  There are four direct trains from Lisbon to Braga daily. See www.cp.pt
We suggest thetrainline.com for times, ticket booking and other information. For the Porto to Braga stretch use www.cp.pt.
ARRIVING BY CAR
Leave your car in Soajo, Lindoso or Brufe (depending on start point), on a quiet street near accommodation.  Taxi back to car – book locally through hotel ~€90.
ARRIVING BY AIR
The best "local" airport is Porto. Intercontinental travellers can land at Lisbon, then catch the express bus to Arcos de Valdevez and local taxi onwards to first accommodation (necessitates an overnight stay in Lisbon).
Land by: 11:45 for reliable public transport connections to first accommodation (but see Porto starts below).
Return flight earliest: 11:00 for connections from Santa Mario do Bouro
Land by/earliest return flight times not applicable if using a pre-booked taxi from airport to first hotel OR if staying a night in Porto at the start (recommended).
Flight information can change rapidly and not all flights run daily. Please do check directly with the airlines' websites or Skyscanner (see below) before finalising any booking with us. Do not book your flights until we have confirmed that we have provisionally reserved accommodation for you.
For up-to-date schedules and flights from all airports check Skyscanner.
See "Getting to the start of the walk" below for transfer information.
Getting to the start of the walk
Best airport is Porto and transfer times and methods are suggested for Porto airport below. For train arrival transfers see below.
Note: if you would like to stay a night or two in Porto, this is best done at the start of the walk, to avail yourself of the excellent express bus service from Porto city to the route itself.
PORTO AIRPORT:
Outward: Best then by bus to Braga (bookable online) followed by pre-bookable taxi to first accommodation on walking route (2-4 hrs depending on flight arrival time) OR pre-bookable taxi transfer from Porto airport to the first accommodation (~2 hrs).
Return: Local taxi to Braga then bus to airport (total around 2 hrs) or bus/train to Porto city (2 1/2 hrs total) OR pre-bookable taxi transfer from the final hotel on the walk to Porto airport (1½ hrs) OR to Porto hotel (2 hrs).
Transfers from Braga train station:
Outward: Bus to Arcos de Valdevez then local taxi, OR pre-bookable taxi transfer all the way to first accommodation.
Return: Local taxi (~€30), or bus to Braga bus station then short taxi.
For all pre-bookable taxi prices, see "Prices"
Full transfer advice, including timetables, is provided in your Walkers' Pack. Contact us if you would like additional pre-booking information.
Where You'll Stay
There's a lovely choice of accommodation offered on this route; from friendly pensions to traditional Portuguese houses ('like staying in a museum'), through to the amazing pousada (a converted monastery with a grass roof), at the end of the route in Santa Maria do Bouro.
Porto
There are many lovely places to stay in Porto (and more springing up all the time – see TripAdvisor) and you are welcome to book these yourself (we can tell you where previous clients have stayed and enjoyed).
We like the Pousada Rua das Flores (below), which occupies a restored 18th century building on an attractive pedestrianised street, a short walk from the main attractions of Porto.
Prices
Price: from £
930
for 6 nights
Total 6 nights in double/twin room, all breakfasts, 5 picnics and taxi to/from Emaus restaurant, luggage transfers between all hotels on walking route; full Walkers Pack with route directions, maps, transfer and background information; local telephone support.
All prices are per person unless otherwise indicated, and are based on a standard booking in May. Prices may vary seasonally and a fixed price will be given to you before you commit.
Single Room Supplement (SRS): From £315
Lone Traveller Additional Supplement (LTAS): From £200
Large Party Saving (LPS): Groups of more than 2 people (on an identical itinerary, on the same booking and booked at the same time) – discount of at least £25 per person
Maximum party size: 8
Add Ons
Extra nights in the Pousada at Santa Maria do Bouro: Contact On Foot – prices vary seasonally. Stays on a Saturday night are subject to a supplement.
Nights in Porto hotels and extra nights in other hotels: Contact On Foot Holidays
Nights in Porto (central) in self-catering house (sleeps 4). Minimum stay 2 nights. Discount for stays of 6 or 7 nights: From £113 per night (whole house)
Taxi transfers:
To Soajo from Porto Airport 2 hrs: From £143 (1-3 people), from Porto hotel 2.5 hrs: From £154 (1-3 people), or from Braga train or bus station: From £72 (1-3 people)
Final hotel on the walk to Porto airport 1½ hrs: From £102 (1-3 people), or to Porto centre from £121 (1-3 people) or to Braga: From €35 (book locally the night before and pay driver)
Between Porto airport and Porto hotel: From £30 (1-3 people, central Porto)
Other local bus/taxi/train as required: Arrange locally
Larger group transfers: Contact On Foot Holidays
Sending Walkers Packs to addresses outside the UK:  £20-£60 (per pack, location dependent)
Our local team
Paul Burton
The Burtons have lived in Northern Portugal for more than 30 years and have been keen walkers ever since arriving in the area. They are the authors of Sunflower's "Landscapes of Northern Portugal".

Sign up to our Newsletter
Witty, compelling and full of fantastic ideas for your
next walking holiday. It's the perfect travel companion!