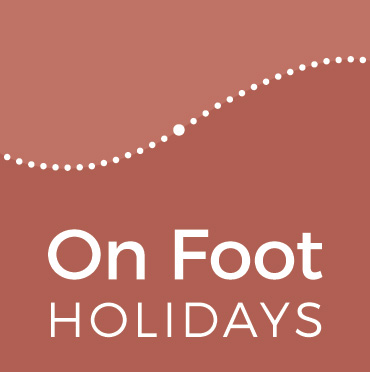 View Shortlist
Office open now
Opening Times
Office hours: Mon - Fri 09:00 - 17:30; Sat 09:30 - 13:00
Office hours: Mon - Fri 09:00 - 17:30; Sat 09:30 - 13:00
Office hours: East Coast USA: Mon - Fri 09:00 - 17:30 (04:00 - 12:30 local time); Sat 09:30 - 13:00 (04:30 - 08:00)

West Coast USA: Mon - Fri 09:00 -17:30 (01:00 - 09:30 local time); Sat 09:30 - 13:00 (01:30 - 05:00)
Office hours: Ottawa: Mon - Fri 09:00 - 17:30 (04:00 - 12:30 local time); Sat 09:30 - 13:00 (04:30 - 08:00)

Vancouver: Mon - Fri 09:00 - 17:30 (01:00 - 09:30 local time); Sat 09:30 - 13:00 (01:30 - 05:00)
Office hours: Canberra: Mon - Fri 09:00 - 17:30 (20:00 - 04:30 local time); Sat 09:30 - 13:00 (20:30 - 24:00)
Office hours: Mon - Fri 09:00 - 17:30 (22:00 - 06:30 local time); Sat 09:30 - 13:00 (22:30 - 02:00)
Office hours: Mon - Fri 09:00 - 17:30 (check internet for local time equivalent); Sat 09:30 - 13:00
Walk the mountains and coast of Lycia
On Turkey's Turquoise Coast, Lycia is a remote region of pine-clad hills and glistening seas, seemingly a million miles from the resort towns further east. On Foot's self-guided holiday here is a challenging hike for seasoned walkers, and mostly follows a section of the Lycian Way long-distance trail.
Begin at the heights of Gul Mountain and descend through dappled shade to a remote village – a chance to practise your Turkish and sample the home-grown food. Then there's a majestic climb to Tahtali Dag and a night at Beycik, from where you can explore the ruins of Laodikeia or magnificent Graeco-Roman Phaselis before marvelling at the eternal flames of the Chimaera.
The second half of the hike follows the coast south from the mile-long sandy beach at Cirali. The last two days are remote and thrilling, along the wild peninsula of Kilidonya to the lonely lighthouse – an exhilarating end to your walk.
In addition to the wealth of history and archaeology on this route, it is a paradise for food-lovers. Try the excellent fish, often cooked on an outside grill. There is a greater emphasis on vegetables than in many countries, so you'll find lots of imaginative choices for vegetarians and vegans. And always plenty of tea to keep thirsty walkers hydrated!
It's National Parks Week in the UK, a festival that champions the natural wonders of these specially protected areas of beautiful Britain.  We thought that as well as reminding you of our two self-guided walking holidays that pass through National Parks in England – Devon and the Yorkshire Dales – we'd take a look at some other Parks on On Foot Holidays' routes in Europe.
Follow the Lycian Way through Turkey's Beydağları Coastal National Park, via mountains, ancient ruins and perfect beaches on the way to the lonely lighthouse (Lycia – Mountain and Sea).
In the south-east corner of France, walk through the valleys and villages perchés of the Mercantour National Park on our Alpes Maritimes holiday. If you're lucky, you may see a chamois or marmot here.
In the lush green valleys of the Peneda-Gerês National Park in Northern Portugal, you'll find communities continuing a lifestyle that is centuries old.  Here the farmers keep long-horned cattle, fed on maize stored in distinctive granite espigueiros.
There's a similar character to the stone villages of the Vikos–Aoös National Park in mainland Greece, where the villagers are fiercely protective of their way of life and heritage. Get to know them while exploring the stunning Vikos Gorge.

Sign up to our Newsletter
Witty, compelling and full of fantastic ideas for your
next walking holiday. It's the perfect travel companion!