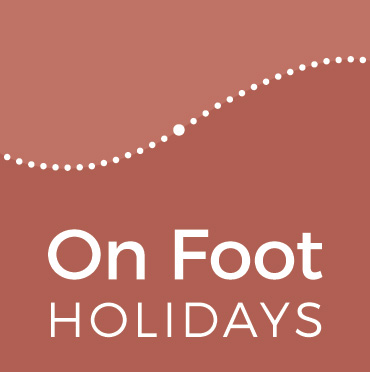 View Shortlist
Office now closed
Opening Times
Office hours: Mon - Fri 09:00 - 17:30; Sat 09:30 - 13:00
Office hours: Mon - Fri 09:00 - 17:30; Sat 09:30 - 13:00
Office hours: East Coast USA: Mon - Fri 09:00 - 17:30 (04:00 - 12:30 local time); Sat 09:30 - 13:00 (04:30 - 08:00)

West Coast USA: Mon - Fri 09:00 -17:30 (01:00 - 09:30 local time); Sat 09:30 - 13:00 (01:30 - 05:00)
Office hours: Ottawa: Mon - Fri 09:00 - 17:30 (04:00 - 12:30 local time); Sat 09:30 - 13:00 (04:30 - 08:00)

Vancouver: Mon - Fri 09:00 - 17:30 (01:00 - 09:30 local time); Sat 09:30 - 13:00 (01:30 - 05:00)
Office hours: Canberra: Mon - Fri 09:00 - 17:30 (20:00 - 04:30 local time); Sat 09:30 - 13:00 (20:30 - 24:00)
Office hours: Mon - Fri 09:00 - 17:30 (22:00 - 06:30 local time); Sat 09:30 - 13:00 (22:30 - 02:00)
Office hours: Mon - Fri 09:00 - 17:30 (check internet for local time equivalent); Sat 09:30 - 13:00
Introduction
This travellers blog is where you will find many things - latest news, the musings of our experienced staff and much more. We plan also to use it as a pictorial knowledge. Let us know if you would like "how to" instructions and we will put them here.


Let the train take the strain!
Back to News
Tuesday 10th July | Posted by On Foot Staff
You don't need to be a train enthusiast to enjoy a short railway journey in a beautiful location! Several of our self-guided walking holidays include a chance to take a ride on one of Europe's heritage or scenic railways.
The UK is rightly proud of its steam railways, often running on lines that have been taken out of standard use and are now run largely by volunteers. Take a short cut with the South Devon Railway through leafy Devon towards the sea to get the full nostalgic experience.
Take a local train on the famously beautiful Settle – Carlisle line while passing through on our Yorkshire Dales walk. There are scheduled daily services, and the occasional trip by a steam train. 12 miles north of Settle the line crosses the spectacular Ribblehead Viaduct.
In the French Alps, the cog railway at Montenvers eases the route down from the Mer de Glace, giving the knees a rest for the descent. At the top of the line are stunning views of the glacier and surrounding mountains.
Try the vintage electric tram from Sóller to the Port of Sóller, or the historic train that plys the scenic route between Sóller and Palma, both accessed from our route in Mallorca. The timber-clad train carriages pass through the Sierra de Alfàbia, with lots of tunnels and a five-arch viaduct along the way.
And you can finish the Amalfi Coast walk with the Circumvesuviana railway from Sorrento back to Naples. It's a cheap and functional line that just happens to link the extraordinary sights of Mount Vesuvius, Pompeii and Herculaneum.
Back to News

Sign up to our Newsletter
Witty, compelling and full of fantastic ideas for your
next walking holiday. It's the perfect travel companion!