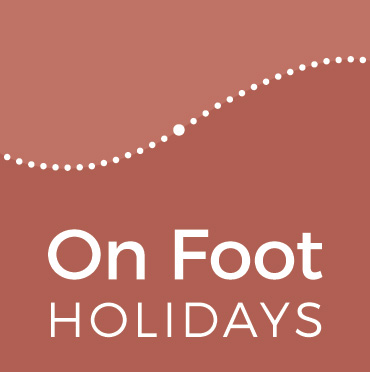 View Shortlist
Office now closed
Opening Times
Office hours: Mon - Fri 09:00 - 17:30; Sat 09:30 - 13:00
Office hours: Mon - Fri 09:00 - 17:30; Sat 09:30 - 13:00
Office hours: East Coast USA: Mon - Fri 09:00 - 17:30 (04:00 - 12:30 local time); Sat 09:30 - 13:00 (04:30 - 08:00)

West Coast USA: Mon - Fri 09:00 -17:30 (01:00 - 09:30 local time); Sat 09:30 - 13:00 (01:30 - 05:00)
Office hours: Ottawa: Mon - Fri 09:00 - 17:30 (04:00 - 12:30 local time); Sat 09:30 - 13:00 (04:30 - 08:00)

Vancouver: Mon - Fri 09:00 - 17:30 (01:00 - 09:30 local time); Sat 09:30 - 13:00 (01:30 - 05:00)
Office hours: Canberra: Mon - Fri 09:00 - 17:30 (20:00 - 04:30 local time); Sat 09:30 - 13:00 (20:30 - 24:00)
Office hours: Mon - Fri 09:00 - 17:30 (22:00 - 06:30 local time); Sat 09:30 - 13:00 (22:30 - 02:00)
Office hours: Mon - Fri 09:00 - 17:30 (check internet for local time equivalent); Sat 09:30 - 13:00
Introduction
This travellers blog is where you will find many things - latest news, the musings of our experienced staff and much more. We plan also to use it as a pictorial knowledge. Let us know if you would like "how to" instructions and we will put them here.


A new coastal walk from On Foot Holidays
Back to News
Monday 11th December | Posted by On Foot Staff
New for 2018 is a spectacular walk along the Camino dos Faros (Lighthouse Way) in Galicia, northwest Spain – the last unspoilt coast of Europe. Grand cliffs, sweeping sandy beaches and lonely capes characterise this coastline, along with iconic lighthouses from a time when the fierce tides and dangerous shoals were rightly respected by mariners. Fishing is still an important activity here, as witnessed in the thriving little ports with their earthy pubs and seafood restaurants. Try the local speciality – goose barnacles – washed down with the excellent local white wine.
Ours is the only self-guided holiday from the mainstream tour operators that offers the route in its entirety without transfers – you'll only step off it very briefly to reach your accommodation. In its pure 200km form, it is a long and tough walk, but we have arranged short cuts and, courtesy of local taxi drivers, drop-off and pick-up points for those who would prefer a shorter day, maybe to spend some time on the beach!
Hardy walkers could try the full length 10-night version, or you can start at Laxe (7 nights) or Camariñas (5 nights). All these options conclude at the Cape Finisterre lighthouse at "the end of the earth" – also the final destination for many pilgrims on the Camino de Santiago.
Explore further – if you love walking by the sea, do also take a look at:
Turkey – Lycia, mountain and sea
Croatia – Dubrovnik and the Elafiti Islands
Greece – the Cycladic Islands of Naxos and Amorgos
Greece – the Island of Andros
Italy – the Amalfi coast
Back to News

Sign up to our Newsletter
Witty, compelling and full of fantastic ideas for your
next walking holiday. It's the perfect travel companion!