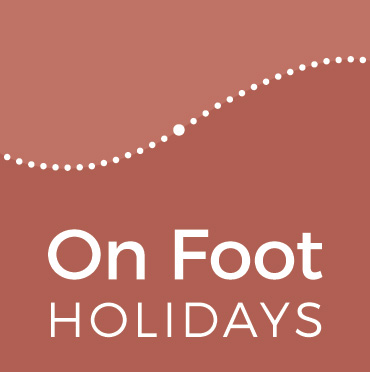 View Shortlist
Office open now
Opening Times
Office hours: Mon - Fri 09:00 - 17:30; Sat 09:30 - 13:00
Office hours: Mon - Fri 09:00 - 17:30; Sat 09:30 - 13:00
Office hours: East Coast USA: Mon - Fri 09:00 - 17:30 (04:00 - 12:30 local time); Sat 09:30 - 13:00 (04:30 - 08:00)

West Coast USA: Mon - Fri 09:00 -17:30 (01:00 - 09:30 local time); Sat 09:30 - 13:00 (01:30 - 05:00)
Office hours: Ottawa: Mon - Fri 09:00 - 17:30 (04:00 - 12:30 local time); Sat 09:30 - 13:00 (04:30 - 08:00)

Vancouver: Mon - Fri 09:00 - 17:30 (01:00 - 09:30 local time); Sat 09:30 - 13:00 (01:30 - 05:00)
Office hours: Canberra: Mon - Fri 09:00 - 17:30 (20:00 - 04:30 local time); Sat 09:30 - 13:00 (20:30 - 24:00)
Office hours: Mon - Fri 09:00 - 17:30 (22:00 - 06:30 local time); Sat 09:30 - 13:00 (22:30 - 02:00)
Office hours: Mon - Fri 09:00 - 17:30 (check internet for local time equivalent); Sat 09:30 - 13:00
Andalucia – 5 nights
Zahara
Last look back at Zahara
The pass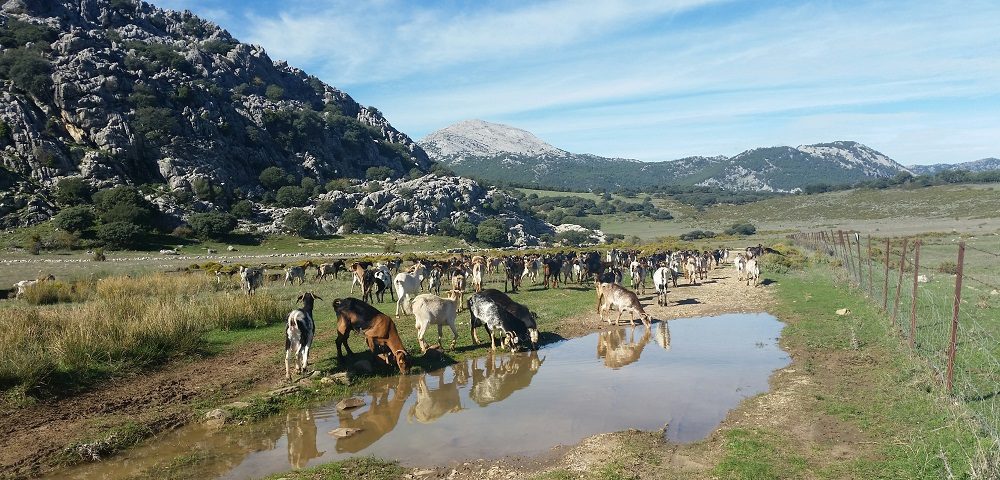 At the water hole
The lake at dusk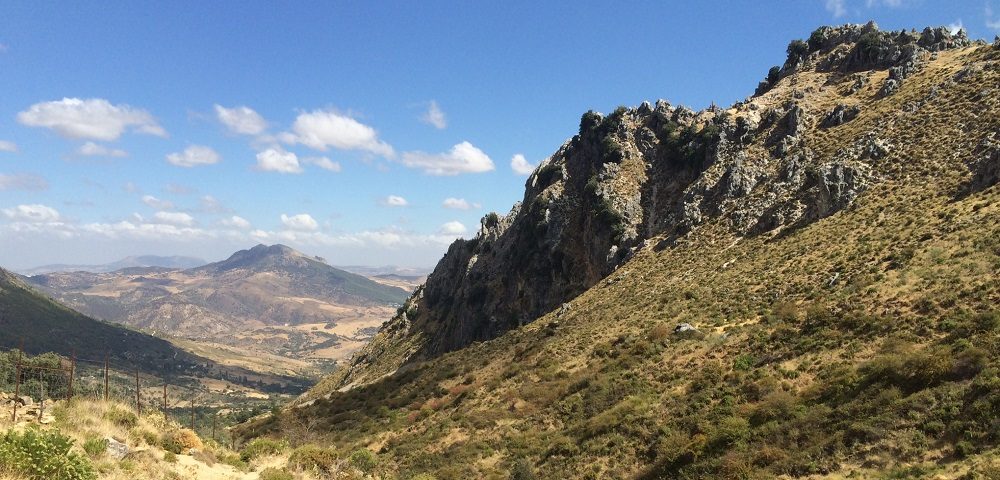 Climbing up to Grazalema
Views of the Andalucian hills
Olive orchards below Zahara
Ronda's bullring
Ronda street
Ronda
Ronda rooftops
Zahara
We really loved our hike! The countryside is so beautiful. I would do this walk again.
Karen Hansen, Queensland, Australia - September 2023
Our first booked holiday was postponed in April 2020 and then cancelled in April 2021. The office was excellent in dealing with this and our subsequent booking has been effortless thanks to their professionalism and efficiency. Liked the choice of routes with very varied scenery. The flowers may have suffered in the drought but the birdlife was superb. Not sure that our experience could have been improved - we loved it!
Peter and Penelope Oakley, Staffordshire, UK - April 2023
From the moment I contacted On Foot every staff person who helped me was kind, patient, informative, and structured the perfect trip for us. [We were] celebrating life and milestones and spending time having an adventure with our kids.
Nancy Gehron, Falls Church, USA - March 2023
We loved the white villages and their unique characters. We enjoyed wandering around after our hike to find a spot for dinner or a glass of wine. The hikes, though, were so different and the highlight of our trip. Each day had a different landscape and beauty.
We enjoyed our visit to the olive oil farm/factory outside Zahara. We saw all kinds of raptors, pigs, mules, horses, goats. The wildflowers also were spectacular: wild poppies, Spanish lavender, even wild peonies. Just an amazing week.
Barbara Haas, Edmonds, USA - April 2022
We liked the way that your tour allowed us to see places we'd never see otherwise. Most days we walked through wonderful country without meeting a soul all day.
This would be hard for an independent traveller as it seems to be hard to identify public paths in Spain.
John Nixon, Lancaster, UK - March 2022
We loved the independence of being able to walk at our own pace, start as late or as early as we wanted and not have overly taxing days. We so appreciate that this service is available so that we can enjoy slow travel.
We thought the time of year was perfect because it gets so hot in that region later on.
Anna Phillips, Maine, USA - January 2022
We loved this holiday!
The hiking was great; I especially liked walking through the cork oak forests and the pastures, so we could see the cattle and the black pigs. We really appreciated the suggestion that we could walk to the caves on the last day, so took advantage of that. There were rarely any other walkers, so we felt it was a very personal route, planned just for us. It was great!
Faye Burles, Kamloops, Canada - May 2019
Everything I enjoy - movement, fresh air, scenery, photography, languages, dining and so forth - comes together on this type of holiday.
Martin Dixon, York, UK - May 2019
Amazing experience walking just the two of us through such beautiful and dramatic countryside. I loved being able to stop when we wanted, and set our pace.
Amelia Swartzbaugh, Costa Rica - March 2019
More independent feedback
At a glance
Andalucia 5-night version (4 days walking) - with two nights in Grazalema but only one night each elsewhere. One night in Ronda is not really enough to explore but better if you can spend a little of the following day exploring the town. See 'Prices' tab for what's included.
Suggested route pairing: Catalonia - El Priorat
How much walking?
Full days: 11-15km per day, 4-5hrs walking. A medium length walk, though Spanish eating habits (supper not before 9pm) mean you can take as long as you need for each day's walk.
Using shortening options: None, except to ride with the luggage
Mountains, valleys and white-washed villages
A lovely walk in the still unspoilt mountains to the west of Ronda, culminating in a night in the Moorish cliff-top bastion. The 'pueblos blancos' or white villages contain some of Spain's most distinctive 'popular' architecture. Narrow streets of whitewashed houses, most of them with wrought iron 'rejas' drop steeply down the hillsides. Your stays in these villages, perched on the slopes for defence, are interspersed with glorious hillside walking through the dramatic limestone scenery of the Grazalema National Park. Ibex, eagles and griffon vultures are there for the spotting. Your walk will take you over wild mountainsides and along lush river valleys to Ronda, scene of some of the last battles of the Reconquista.
Please note that much of this route is on farm tracks, so the walking is easy underfoot; footpath purists will be compensated by the glorious scenery.
Walked by On Foot staff: Simon, Mary, Emma, Debbie and Harriet
Consider pairing this route with Catalonia – El Priorat (6 hrs transfer by train) – for more details click here. Recommended overnight stop: Cordoba or Madrid.
REVIEWS: For independent walker reviews submitted to the Association of Indendent Tour Operators visit Aito.com.
TRAVEL ADVICE: To find the latest travel advice from the Foreign & Commonwealth Office for UK citizens travelling to Spain, click here. Citizens of other nations will also find it useful, but should always check their appropriate local agency.
Route Highlights
The rugged hills of the Grazalema National Park
White Villages with traditional "Hostales"
Flower meadows and mountain pastures
Ibex, deer and griffon vultures
The Moorish citadel of Ronda
This route features the following characteristics and interests: Mountains, Villages and farms, Birdwatching, Drive to route, History
Things you should know
In the far south of Spain it can be very hot, but conversely, Grazalema is known to be the wettest village in the country.
Dogs can be an issue (usually chained up, but their bark may be disconcerting).
Long transfers to and from this walk mean that you will see few other walkers.
We Recommend
Note the option to visit the Cueva (cave) de la Pileta with its extraordinary cave paintings (a walk or a short taxi ride from Benaojan).
Previous walkers have happily combined this walk with a trip to Seville (easy access by bus or train) or Granada.

Eating and Drinking
At Al Lago in Zahara, where you can dine whether staying there or not, chef Stefan suggests slow roasted leg of lamb with couscous and almonds, which should be accompanied with locally produced Ibarguen from Prado del Rey with Syrah and Tempranillo. Or seared duck breast with fig compote, Pedro Ximinez and fresh oranges, ideally suited to a glass of Schatz Acinipo wine from Ronda. Fish: Pan sautéed Sole with lemon, capers and wine, lovely with a crisp glass of Palacio de Bornos verdejo. Paella: Lobster paella with Cortijo Aguilares rosé from Ronda (made with pinot noir grapes)
How much Walking?

Full days: 11-15km per day, 4-5hrs walking. A medium length walk, though Spanish eating habits (supper not before 9pm) mean you can take as long as you need for each day's walk.
Using shortening options: None, except to ride with the luggage
Medium: Although at the top end of the grade, the relatively short daily walks brings this into the range of the average walker. Mainly gentle terrain on marked paths, with occasional scrambles. Highest point on route: 1,350m.
Average cumulative uphill stretches (CUSs) 570m per day (530m-780m).
Acrophobia/vertigo warnings: There are some tricky downhill paths which may aggravate acrophobia.
GPX file available for handheld GPS or smartphone App for complete route.
Important note: Times given for each day are  walking times for an "average" walker and exclude stops.  "CUSs" stands for "Cumulative Uphill Stretches" and measures the aggregated ascents in each day, expressed in metres of climb.  See "Walk Grading" for more information.
When to go?
Please note that the 5- 6- and 7-night versions have a longer winter season than the 8-night variant, which has a different season due to hotel closure.
The best months to walk: March, April, October
Other possible months: May, September to February
Andalucia offers ideal conditions for walking throughout the autumn, spring and winter months when many of our other routes are not available. However, rain can come at any time during the winter months, rendering dry streams impassable and severely thwarting the walking. For best walking conditions try April, when the flowers will be out and the temperatures not too high. From June to August temperatures can be too hot to walk, and May in some years.
Wildflowers: Local Contact, Guy, said 'I would choose one of the first weeks in April for max floral blast, but any time between end of March and late May is a great time for wildflowers; by early June they are on the wane.'
Start Dates
Recommended
Possible
Unavailable
Weather Chart
Temperature and rainfall chart for Grazalema (the wettest village on the route)
Itinerary
Day 1 - Arrive in Zahara
One of the finest white towns, and a chance to explore its narrow streets and the old castle atop the crag (taxi between Ronda and Zahara included in holiday price).
Day 2 - Zahara to Grazalema
The day starts along the lake before a hillside track (again with wonderful views) takes you into pine woods to the Gaidovar valley and a final rise up to a viewpoint before dropping down to the area's most famous white village. (Medium-hard: 4½ hrs walking (allow 6 hrs), 15 km (9½ miles), CUSs 780m)
Alternative: Medium – 3½ hrs plus short taxi ride at start.
Day 3 - Grazalema to Benaocáz (or rest day)
A morning walk is best along this high ridge to an abandoned farmstead in remote isolation before dropping into Benaocáz – try lunch at one of its terrace restaurants with views towards Ubrique, before getting a taxi (included) back to Grazalema (Medium: 4½ hrs (allow 6 hrs), 10 km (6½ miles), CUSs 550m). Alternative: have a look around Grazalema and its surroundings.
Day 4 - Grazalema to Montejaque (or Benaoján)
A gentle walk in some of the most remote parts of the Grazalema park, through fantastic scenery and quiet meadowland, before arriving at Montejaque, perched on the rocky mountainside over the Guadiaro river valley (Medium: 4 hrs walking (allow 5¼ hrs), 15 km (9½ miles), CUSs 530m). Or why not take an upgrade and continue a little further to the village of Benaoján and spend a night in the Molino del Santo (March to mid-Nov only)? (Medium: 5 hrs walking (allow 6¾ hrs), 18½ km (11½ miles), CUSs 530m)
Day 5 - Montejaque (or Benaoján) to Ronda
A varied day of drovers' paths, with an early prospect of Ronda on its clifftop, and at the end of the day, an entry into the citadel itself. (Easy-Medium: 3 hrs walking (allow 4 hrs), 11 km (7 miles), CUSs 480m. From Molino del Santo at Benaoján, add 1 hr walking (allow 1¼ hrs), 3 km (2 miles), CUSs 250m)
Or why not visit La Cueva de la Pileta, a short there-and-back walk from Benaoján to one of the most fascinating underground excursions in Europe. (Easy-Medium: 2¼ hrs walking (allow 3 hrs), 7¾ km (5 miles), CUSs 240m), then train (or taxi if the timetables don't work) on to Ronda.
Final Day
Depart for home (or stay further nights).  Why not add a day or two in Seville, Granada or Malaga while you're in the area?
Travel Information
ARRIVING BY TRAIN
Nearest railway station:
Start: Ronda (pre-bookable taxi to first hotel in Zahara included in price)
Finish: Ronda
The train journey from Malaga to Ronda is recommended by Guy if your arrival/departure times permit. There is one direct train per day, others will require a change at Bobadilla. Contact On Foot for more details.
Sample journey by rail:

Via Paris and Madrid: Overnight (not every night) train from Paris Austerlitz to Madrid-Chamartin, easy transfer to Madrid-Puerta de Atocha (possible to leave your luggage there, and spend a few hours in Madrid). Take the 'Altaria' train to Ronda. Total ~15 hrs excluding time in Madrid.
From Ronda: Reverse of journey above, ~15 hrs.
We suggest thetrainline.com for times, ticket booking and other information.
ARRIVING BY CAR
Your car can be left at the start point in the Hotel Los Tadeos car park if staying there. Taxi back at end. No supplement.
ARRIVING BY AIR
The best 'local' airports are Seville and Malaga. Intercontinental flights use Madrid (overnight in Madrid advised) then train (~2 per day) to Ronda and taxi on to Zahara de la Sierra.
Land by: Malaga 14:30; Seville 15:00 for public bus connections. Final stretch from Ronda to Zahara by taxi (included in holiday price) (total ~2½ – 4 hrs).
Return flight earliest: Malaga 14:00; Seville 15:00 for connections from Ronda (~2½ hrs).
Land by/ earliest return flight times not applicable if using pre-booked taxi.
Flight information can change rapidly and not all flights run daily. Please do check directly with the airlines' websites or Skyscanner (see below) before finalising any booking with us. Do not book your flights until we have confirmed that we have provisionally reserved accommodation for you.
For up-to-date schedules and flights from all airports check Skyscanner.
See "Getting to start" below for transfer information.
Getting to the start of the walk
The first hotel is in the village of Zahara and the last in the historic town of Ronda. Transfer times and methods are suggested for the two 'local' airports below. From Madrid (main train station) allow 4 hours train journey plus local taxi.
Transfers from Ronda train station:
Outward: Pre-bookable taxi from Ronda to Zahara (included in holiday price)
Return: Local taxi from hotel
SEVILLE AIRPORT:
Outward: Taxi, bus, then taxi (3 hrs) OR pre-booked taxi transfer from Seville airport to the first hotel (2 hrs).
Return: Ronda to Seville airport by bus then taxi (3 hrs) OR pre-booked taxi transfer from Ronda to Seville airport (2 hrs).
MALAGA AIRPORT:
Outward: Bus then taxi (allow 4 hrs) OR pre-booked taxi transfer from Malaga airport to the first hotel (2 hrs). Left luggage facilities available at Malaga bus station.
Return: Ronda to Malaga airport by bus (2½ hrs) OR pre-booked taxi transfer from Ronda to Malaga airport (1½ hrs).
There are left luggage facilities available at Ronda bus station should you arrive early. We recommend the pre-bookable taxi from Ronda to Zahara as buses onto Algodonales are few and far between.
For all pre-bookable taxi prices, see "Prices".
Full transfer advice, including timetables, is provided in your Walkers' Pack. Contact us if you would like additional pre-booking information.
Where You'll Stay
Mainly small, locally-owned pensions and hotels with a typically Spanish feel. The final hotel in Ronda is a delight but do beware, the breakfast offering is simple so you may like to go for a second breakfast in the town. The other standard B&Bs and hotels are all booked on a B&B basis, as there's plenty of choice for dinner in the villages where you'll stay. The alternative accommodation available in Zahara is a renowned and popular restaurant with good rooms above and dinner is included here. The hotel in Benaojan is also renowned for its food and, again, dinner is included in the upgrade price.
Night 2 & 3
Small pension with delightful garden and pool.
Zahara de la Sierra – Los Tadeos (B&B)
A family-run pension with excellent restaurant and views.
Website
Zahara de la Sierra – Al Lago (dinner,B&B)
A noted restaurant with stylish rooms over. Family run. (2 nights stay minimum)
Website
Grazalema – Casa de las Piedras (B&B)
A simple, old inn on a Moorish plan near the main square and restaurant area.
Website
Montejaque – Posada del Fresno (dinner, B&B)
Little family-run hotel, tastefully decorated. We advise booking a twin-bedded room if you're tall.
Website
Benaojan – Molino del Santo (dinner, B&B)
Comfortable family run hotel in Benaojan, known for its hospitality and excellent food. Best for 2 night stays. Open mid-March to start November.
Website
Ronda – Hotel Soho Boutique Palacio San Gabriel (B&B)
One of On Foot's favourite hotels. Stay in style and comfort in former minor 'palace'. Additional supplements for weekend and high season stays.
Website
Prices
Price: from £
800
for 5 nights
Total 5 nights in double/twin room, taxi at start from Ronda to Zahara, one evening meal, 5 breakfasts, 4 picnics, luggage transfers between all hotels on walking route; full Walkers Pack with route directions, maps, transfer and background information; local telephone support. NB. during Semana Santa (pre-Easter holy week) and Pedro Romero in September (both peak holiday times in Spain) there will be a supplement payable – contact On Foot for details.
All prices are per person unless otherwise indicated, and are based on a standard booking in April. Prices may vary seasonally and a fixed price will be given to you before you commit.
Single Room Supplement (SRS): From £155
Lone Traveller Additional Supplement (LTAS): From £190
Large Party Saving (LPS): Groups of more than 2 people (on an identical itinerary, on the same booking and booked at the same time) – discount of at least £35 per person
Maximum party size: 10
Add Ons
Alternative hotels in Zahara and Montejaque/Benaojan, superior rooms (not single) in Ronda: Contact On Foot – prices vary seasonally.
Further night(s) in Ronda hotel at end of holiday, and in other hotels en route: Contact On Foot – price varies seasonally
Taxi from airport to first hotel: Supplements from: Malaga £160  (1-3), Seville £150 (1-3), £call (4-8)
Taxi from Ronda to airports: Malaga £125 (1-3), Seville £150 (1-3), £call (4-8)
Sending Walkers Packs to addresses outside the UK:  £20-£60 (per pack, location dependent)
Our local team
Sue Eatock
Sue Eatock (originally from Worcestershire, England) first visited the Sierra de Grazalema while traveling through Spain in the spring of 1999. "I was immediately captivated by the natural beauty of the landscape, and in 2005 took the opportunity to make it my home. I now live in the village of Grazalema with my teenage son".

Sign up to our Newsletter
Witty, compelling and full of fantastic ideas for your
next walking holiday. It's the perfect travel companion!