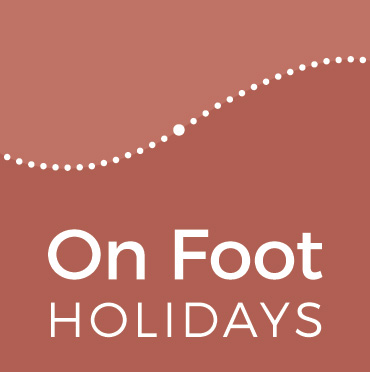 View Shortlist
Office open now
Opening Times
Office hours: Mon - Fri 09:00 - 17:30; Sat 09:30 - 13:00
Office hours: Mon - Fri 09:00 - 17:30; Sat 09:30 - 13:00
Office hours: East Coast USA: Mon - Fri 09:00 - 17:30 (04:00 - 12:30 local time); Sat 09:30 - 13:00 (04:30 - 08:00)

West Coast USA: Mon - Fri 09:00 -17:30 (01:00 - 09:30 local time); Sat 09:30 - 13:00 (01:30 - 05:00)
Office hours: Ottawa: Mon - Fri 09:00 - 17:30 (04:00 - 12:30 local time); Sat 09:30 - 13:00 (04:30 - 08:00)

Vancouver: Mon - Fri 09:00 - 17:30 (01:00 - 09:30 local time); Sat 09:30 - 13:00 (01:30 - 05:00)
Office hours: Canberra: Mon - Fri 09:00 - 17:30 (20:00 - 04:30 local time); Sat 09:30 - 13:00 (20:30 - 24:00)
Office hours: Mon - Fri 09:00 - 17:30 (22:00 - 06:30 local time); Sat 09:30 - 13:00 (22:30 - 02:00)
Office hours: Mon - Fri 09:00 - 17:30 (check internet for local time equivalent); Sat 09:30 - 13:00
Festive traditions around Europe
Celebrating around Europe

The 2020 festive season is certainly going to be different this year. Sadly, many of the traditional activities that we look forward to every year will not be happening, or may be replaced by a clever online alternative. We've been chatting with some of our local contacts around Europe to find out what's going to be different, and what's going to be the same as it has always been.
The Twelve Grapes of Luck
Aznar (our local contact in northern Spain) tells us of a Spanish tradition for New Year: On 31st December people join together to celebrate the end of one year and start of the next. When the clock of the Puerta del Sol in Madrid rings out at midnight, people at home eat one grape for each strike of the bells and wish for a year of luck and prosperity, followed by a toast with champagne or cava. It's a tradition dating to the late 19th century, and popularised by grape growers following a bumper harvest in 1909!
Gifts are traditionally given at Epiphany on 6th January, but the appearance of "Papa Noel" on 24th or 25th December has become common. In the Basque region it is often "Olentzero" who brings the gifts. There are many legends around this ancient character, who may have been a giant, or a charcoal burner or an old blind man, and is often recreated in the clothing of a Basque farmer. The one element of the Olentzero story that is common to celebrations in many cultures is the giving of presents and consumption of lots of good food.
The Sibil-la concert in Mallorca
Our local contact in Mallorca, Jesca, tells us about one of the most beautiful traditions on the island:
"On 24th December many attend the Midnight Mass, which includes the 'Sibil·la concert', a tradition dating to the 10th century and brought to Mallorca by King Jaime I the "Conquistador" in the 13th century. It is a magical moment where the arrival of the 'Final Judgement' is announced: in Palma's cathedral (La Seu) and in every church on the island a child dressed in medieval clothes carrying a sword recites a song. So ancient is the song, which has a Gregorian melody and is sung without instrumental accompaniment, that in 2010 it was declared an Intangible Cultural Heritage of Humanity by UNESCO. Afterwards, it is a must to go with your family and enjoy a cup of steaming hot chocolate with an ensaïmada, a traditional Mallorquin pastry – equally delicious at the end of a winter hike along On Foot's Mallorca hiking trail!"
This year a limited number of people will be able at attend the Mass, which will be held earlier in the evening to allow for the island's current curfew. Get a sneak preview in the video below from an earlier Christmas Eve in Palma cathedral.
A modern tradition in Slovenia
As in many places around the world, Christmas traditions in Slovenia are focused on religious ceremonies, spending time with family, and lots of food and drink. Miha (our man in Slovenia) says that Potica makes any celebration special – this delicious treat is baked in a ring-shaped mould and filled with something tasty such as walnut, hazelnut, chocolate, or even tarragon. Why not give it a try?!
At Postojna, very close to the start of our Slovenian walking route, a modern tradition has developed in the last 30 years. Visitors to the cave (in a normal year, anyway) can walk the 5km path through an illuminated wonderland in the magnificent cave complex, with scenes from the nativity story enacted along the way. 150 local people join professional musicians to enact the story. There's stiff competition for the roles of the angels.
St Nikolaus spotted near the Rhine!
One of the favourite places of Bea, who looks after our walkers in Germany, is the section of On Foot's Castles of the Rhine holiday between St Goarshausen and Kamp-Bornhofen. She recently spotted St Nikolaus there, and also told us how families will be celebrating at home this year.
"On Christmas Eve families come together to wait for the Christkind (a girl with long hair who is, crucially, invisible), while eating Weihnachtsstollen and Weihnachtsplätzchen. The room with the Christmas tree is locked and when it gets dark, suddenly you can hear a bell ring – the sign that the Christkind has passed. Everyone rushes into the room where the tree is decorated with balls and lighted candles. Under the tree are many, many presents, but before opening them we sing Christmas carols like "Stille Nacht, Heilige Nacht" and we are listening to the Christmas Story. Christmas is very traditional in Germany. Normally we go to mass at midnight, but this year with the Covid restrictions not many people will do so. But most important we are allowed to celebrate Christmas with our family and I think this will be a Christmas we will never forget."
Nociata – a sweet treat from Umbria
Elisabeth has sent us this recipe from her home in the Umbrian hills. It's a walnut honey brittle which is eaten by peeling back the bay leaves slightly, allowing their aroma to mingle with the sweetness of the walnuts. Afterwards, the leaves are thrown in the fire for a tiny firework display.
Nociata (50 pieces)
2/3 cup honey
225g finely chopped walnuts
100 fresh bay leaves
Put the honey in a pan over medium heat and cook until it's very runny. Stir in the walnuts and cook until the walnuts are toasted, the honey begins to caramelize and the mixture pulls away from the sides of the pan, 8 to 10 minutes. Keep on stirring the whole time!
Lightly dampen a baking sheet with water and pour the walnut mixture onto it. Dampen a spatula with water and spread the mixture out. Lightly push down on the mixture to flatten it evenly into a rectangle, 0.5 cm thick.
With a sharp knife, cut into diamonds (4 cm long x 2 cm wide). Using the offset spatula, lift up one of the diamonds and put it on the inner side of a bay leaf, so the points of the diamond are facing the points of the leaf. Top with the inner side of another bay leaf and press the leaves together to adhere to the walnut brittle. Continue with the remaining pieces.
Refrigerate for at least 8 hours and up to overnight. These keep well in the fridge, but rarely last long in our house.
Wherever you are, and however you celebrate at this time of year, we wish you joy, peace and health. Keep walking!
From all of us at On Foot Holidays
If you have caught up with last week's newsletter you will know a bit more about On Foot's fearless leader Simon Scutt, than you did before. However, those that know Simon best will have noticed that mention of one of his key interests was omitted: wine. Serial On Footers may also have spotted the suspicious tendency of our walks to traverse through good wine regions – indeed that may well be why you are serial On Footers…
Speaking on the role of wine in an On Foot walk, Simon says: "As a walker you are part of the landscape, just as the vine is. What is more, the very vines through which you have been walking may well be the same that have produced the wine you are drinking. Most European wine grown in small family vineyards stays in the region – even in the village; that puts the walker in direct touch with the soil.
"It is not wine country generally that appeals to the walker, but a particular scale of operation and depth of history and tradition, that the old European wine areas have managed to sustain in such abundance."



"Likewise the wine is an integral part of the culture of the region, and the true, thinking walker is in touch with the soul of the locale – it is a function of this pace of travel; slow and considered, as the old-fashioned vintner is in his vineyard, cutting and pruning with deft care, weighing up each bunch of grapes to decide whether it is suitable for the style of the wine that he has in mind before snipping it off, carefully, so as not to damage the grapes. He or she has a son, a daughter, maybe a grandchild, learning through watching, and if the spurious glamour of modern life does not waylay the child, he or she will be there to carry on the tradition as "fils" or "hija", proudly waiting to welcome that next set of walkers from all over the world, and to explain the way that wine is produced in the family vineyard."
Did you know? You can filter routes on our website by selecting a specific interest such as 'wine' or 'archaeology'. Simply navigate to the homepage, select 'refine your search' and scroll down to 'interests'.
---
It's true that there is a unique recipe to crafting the best On Foot walks and wine is most firmly on the ingredients list. Although best experienced with friends old and new and after a good day's walk, there is no reason at all why you should not be able to enjoy a taste of abroad from your own home. We have asked Edgar, one of our hoteliers from the Castles of the Rhine route to share a few words on the wines from his home town, all of which are available to purchase online (see below). He says:
"Starting in Bingen [night one of the On Foot walk], the most well known vineyard is Rüdesheimer Berg Schloßberg. Then passing Bacharach is of course Bacharacher Hahn, a unique vineyard which belongs to the family Jost, and they make astonishing Riesling. Moving on to Oberheimbach, Dr Kauer is Professor for Organic Viticulture at the University of Geisenheim, and of course makes a very good eco-wine.
"Then in Kaub, of course is the best wine on the tour…no doubt about it. [Edgar's hotel is in Kaub!] We live on the sunny side of the river and so our wines are superior! I should also mention that nearby Asmannshausen is a special place for the best pinot noirs in Europe. It is an enclave founded years ago by Cistercian monks from Clairvaux, Burgandy. But you know, after Kaub the world is finished anyway… ;)"
Thanks Edgar! Our Castles of the Rhine route is one of many On Foot walks that pass through notable areas for wine production and we will be sharing more information on these in the coming weeks.
Follow the links below for ideas on where to buy the wine online but shop around for the best prices! Please note that the links are examples only and On Foot Holidays has not tested any of these online providers.
Rüdesheimer Berg Schloßberg – Riesling. Best producers (may not be available outside of Europe) are Breuer, Kesseler and Bishop.
Bacharacher Hahn – Riesling.
Dr Kauer – Riesling.
Asmannshausen – Pinot Noir.
---
IN OTHER NEWS:
You may remember a few weeks ago that we mentioned that Kalypso, one of our hosts in Monodendri, Greece, had decided to close the doors of her guesthouse to allow herself to focus on other things. In response to the lovely messages you sent her, she said:
"I appreciate also that you sent me the messages of our clients. To tell you the truth, I got emotional; I was enjoying working with clients from you and I remember very well the contact with them. Please tell them if you can that I want really to thank them and I am very happy for their messages!"
Until next time and with very best wishes from us all at On Foot Holidays.
Simon Scutt (Director) and all the team
On Foot Holidays
Snow-capped mountains rise from a sea of green to stand guard of honour as the plane touches down in Ljubljana, the capital of Slovenia, where a walk through the woodland awaits.
While the experience-hungry hordes have been flocking to Croatia, its little northern neighbour is still largely untouched by tourists, although the call of its countryside is growing ever louder. In 1991, Slovenia was the first republic to split from the former Yugoslavia. It joined NATO and the European Union 13 years later and hasn't looked back.
Bordered by Austria, Hungary and Croatia, Slovenia is at the crossroads of Europe, or as one local guide puts it, "Europe's Highway A1". The Romans, the Crusaders and Napoleon's troops all passed through en route to the Holy Land or the trade routes of the East, leaving behind traces of their knowledge and culture.
Almost 70% of the country is forest and the climate ranges from sub-Mediterranean to Alpine – and thanks to the underground rivers of the Karst where we are to walk, it has the most water per capita in Europe.
Officially the walk is from Ljubljana to Trieste in Italy, although local driver Gregor drops us off at our starting point in Landol, about 60km down the highway from the capital. First stop is the magnificent Predjama Castle, the largest cave castle in the world that looks like it has dropped straight out of a Harry Potter film. As it turns out, it was used in one film.
From there it's on through woods and meadows ablaze with wildflowers, a stop for lunch under an ancient elm in Strane, to Hudivec and a delightful tourist farm with a dramatic mountain backdrop. Hosts Emilijan and Katya introduce us to the local soup, jota, a delicious mix of sauerkraut, garlic, beans, garlic and ham, followed by the biggest slab of meat I've ever seen served with vegetables, and then cream cake.
Next morning, we depart for the 16km trek across the lower slopes of Mt Nanos to Vipava. Even though we decided against taking the high route, it proves to be a strenuous walk through woodland and forest, across scree, and down rocky trails, all the while delivering spectacular views across the valley under the shadow of Nanos. The last few kilometres, all downhill, are the hardest so it is sheer bliss to cross a pretty little bridge and enter the clean and postcard-perfect town of Vipava.
We soon arrive at the arched entry to a courtyard where host Nevenka makes us welcome with a drop of her pear firewater and then, as we sit in a shady courtyard under a big old tree dripping with figs, her son delivers a bottle of Riesling from his boutique Wipach winery. A marvellous end to the day.
Before setting out on another 16km walk, mostly uphill to Stanjel, we wander around Vipava, which has 25 bridges, flowers blooming from every balcony and path, and streets so clean they appear to have been mopped that morning. Today's route is meadows and woodland dotted with little villages.
Stanjel, once called St Angel, is a walled hilltop village with quaint narrow streets. Here, our host Marija directs us to the nearby Ferrari Garden, a peaceful place of terraced lawns, a pond, and panoramic views of forest-coated hillsides, mountains and vineyards. Dinner today is in Goce, a small village on the next hill, where the Mesesnel family delivers a full degustation experience with wines from their own cellar.
Fortunately, the next day's walk is an easier 11km to Tomaj and we head out across the wooded Karst to the home of the Teran wines, and local prosciutto and pancetta. By now, the walking is easy, past vineyards, cherry trees loaded with fruit for the picking, and through meadows of wildflowers. It's a cruise into Tomaj, where we will spend two nights with time out to see the famous Lipizzaner horses at Lipica, the town that gave them their name.
It's a 15km hike to Sezana for lunch in a picturesque botanic garden and then we head on to Lipica in time to see the horses on show. We are glad that the On Foot Holidays team have organised a taxi home.
And now it's down to the final leg. As always there are shortening options for walkers, so with the heat bearing down as we pass across the border into Opicina in Italy, we decide to take the recommended bus and cut the walk from 21km to 15km.
We celebrate with a spritz on the Trieste canal front and congratulate ourselves. Despite having not trained or made any preparation, we had succeeded. It was a mighty six-day challenge into the very heart of the Slovenian culture. We heard all manner of birds including cuckoos, fed on roadside berries, drank sweet spring water and experienced the country as only walking allows.
Dot Whittington
Dot is Editor of Your Time magazine, an Australian publication with some great travel ideas for the 55+ generation. A longer version of this article appeared in the August 2019 edition. 

Sign up to our Newsletter
Witty, compelling and full of fantastic ideas for your
next walking holiday. It's the perfect travel companion!