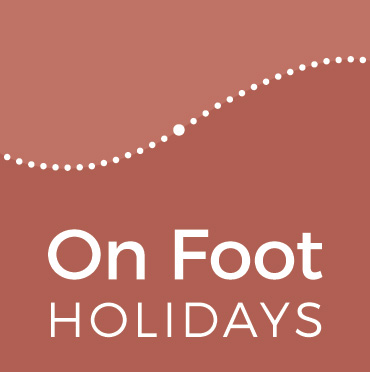 View Shortlist
Office now closed
Opening Times
Office hours: Mon - Fri 09:00 - 17:30; Sat 09:30 - 13:00
Office hours: Mon - Fri 09:00 - 17:30; Sat 09:30 - 13:00
Office hours: East Coast USA: Mon - Fri 09:00 - 17:30 (04:00 - 12:30 local time); Sat 09:30 - 13:00 (04:30 - 08:00)

West Coast USA: Mon - Fri 09:00 -17:30 (01:00 - 09:30 local time); Sat 09:30 - 13:00 (01:30 - 05:00)
Office hours: Ottawa: Mon - Fri 09:00 - 17:30 (04:00 - 12:30 local time); Sat 09:30 - 13:00 (04:30 - 08:00)

Vancouver: Mon - Fri 09:00 - 17:30 (01:00 - 09:30 local time); Sat 09:30 - 13:00 (01:30 - 05:00)
Office hours: Canberra: Mon - Fri 09:00 - 17:30 (20:00 - 04:30 local time); Sat 09:30 - 13:00 (20:30 - 24:00)
Office hours: Mon - Fri 09:00 - 17:30 (22:00 - 06:30 local time); Sat 09:30 - 13:00 (22:30 - 02:00)
Office hours: Mon - Fri 09:00 - 17:30 (check internet for local time equivalent); Sat 09:30 - 13:00
Dolomites – 5 nights (easier version missing Refuge night)
The Tre Cime
Near Auronzo Refuge
On Foot's boss in heaven
Leaving San Candido
Walking down to Misurina from Tre Cime
The lake at Misurina
Spring meadows at Locatelli
Above Misurina
In the woods
The Cortina Bowl
From the Tre Cime
Dainty alpine flowers
We have been on three other long distance hikes and wanted to hike in the Dolomites. However, we did not want a hike that required us to stay the entire time in rifugios. This fitted the bill and also allowed us to spend more than one night in each place as well as be in one of the most beautiful parts of the Dolomites.
Also, your office staff went above and beyond and even provided assistance for our transfer to Verona after the hike ended.
Nancy Batterman and Ricky Greenberg, New York, USA - July 2022
On Foot gives excellent advice and always follows through. I'm so impressed with their customer service, after five trips.
On Foot goes above and beyond. They have always provided me with more information about train and bus schedules than even applied to my holiday - including information about extensions I had booked before and after the trip on my own.
Laurie Gunn, Portland, USA - August 2021
We are now on our way back to Verona having enjoyed a fabulous week in the Dolomites. Thank you and On Foot for looking after us so well, and for the great itinerary. We are very happy customers!
Julie Lynn-Evans, Banbury UK, August 2020
It was exactly what we hoped for and much more. The Dolomites are stunning, and the walking was utterly beautiful. We could have walked further on a couple of the days, but we are quite capable of sorting that out for ourselves if we had wanted to. The luggage transfers were all smooth and the whole trip went to plan.
Nick Catliff, Crowborough UK, August 2020
Beautiful destination. Supporting documentation from On Foot was terrific. Travelling with a group of friends was very special and important for there to be options for differing levels of activity.
Love the MotionX GPS app and have been using it at home.
Jon and Robin Hayden, Shelburne, USA - September 2019
Loved the Dolomites. More dramatic than I could have imagined. Walking distances were just right. Especially love that On Foot finds tracks that are "away from the crowds".
Annemarie Smytheman, Woronora Heights, Australia - September 2019
This is a great overall route with some truly memorable walking sections and many spectacular views.
The wild flowers were stunning - in the forests, on the meadows and on the higher Alpine sections. We enjoyed finding out about the history of the area - there are many reminders of the role this area played in WW1.
Kerstin Taylor, Guildford, UK - July 2019
The walking notes were EXTREMELY detailed and accurate.
There were a couple of times we thought they might be off, but when we followed them to the letter we were ALWAYS on point. We learned to trust them completely!
Paul Meyer, Hawaii - July 2019
Great scenery, walks on day 2 and 3 were amazing.
Walking up in the Dolomites was truly fantastic, and as good as the French Alps.
Michael and Dinah Spiller, Beccles, UK - June 2018
The walks were very well thought through.
It was lovely to have the variety of forests, mountain paths and meadows. And, of course, the scenery is so beautiful. The walks were about the right length so that we were able to linger and still reach our destination at a reasonable hour.
Christine Churchard, Bristol, UK - July 2017
More independent feedback
At a glance
5-night easier version avoiding Refuge (4 days walking). Extra nights possible throughout. See 'Prices' tab for what's included.
Suggested route pairing: Lake Maggiore
How much walking?
Full days: 10-17km per day, 3¼-5½ hrs walking
Using shortening options: 7-11km per day, 2½-3¾ hrs (using ski-lifts and bus to reduce walking)
From remote South Tyrol to sophisticated Cortina
This self-guided mountain holiday combines two of the most attractive areas in the Italian Alps. The South Tyrol (Süd-Tirol) is a German-speaking enclave in Italy, a landscape of bucolic meadows and beer gardens. Start in the pretty town of San Candido (Innichen), and limber up on the first day with a circular walk which takes in the wide sweep of the valley of the incipient River Drava. Following a short transfer, the real walking begins the next day as you head into the Italian Dolomites at lakeside Misurina. The culture is now Italian, the wine from the Veneto. The final day takes you through breathtaking scenery to the smart resort of Cortina, famed for skiing but best seen in its panoramic bowl in the summer. You'll end your holiday fitter, but supremely satisfied.
NEW:  By spending a second night in Cortina, you can add a circular walk via a pretty path up from the Falzarego Pass, through the dramatic Col de Bos, and up to the Lagazuoi refuge. Along the route are reminders of World War I battles between the Italian and Austro-Hungarian armies in this unforgiving terrain, and the open-air museum at Lagazuoi is well worth the climb, with huts, tunnels and trenches to explore.  Ask us for details.
Walked by On Foot staff: Simon, helped by Mark, and Mary
Consider pairing this route with LakeMaggiore (7 hours – bus to Venice then train)
REVIEWS: For independent walker reviews submitted to the Association of Independent Tour Operators visit Aito.com.
TRAVEL ADVICE: To find the latest travel advice from the Foreign & Commonwealth Office for UK citizens travelling to Italy, click here. Citizens of other nations will also find it useful, but should always check their appropriate local agency.
COVID-19 SAFETY PRECAUTIONS: Please read our summary of current regulations.
Route Highlights
The dreaming meadows of the South Tyrol
The Lake at Misurina (1700m)
The high Tre Cime and the flower-strewn walk back to Misurina
Fresh milk from mountain herds
Lunch at the Malga Larieto
Sophisticated Cortina
This route features the following characteristics and interests: Mountains, Drive to route, History
We Recommend
Combining this walk with a trip to Salzburg, Verona or Venice. Staying an extra night in Cortina at the end, or by the lake at Misurina. For the more adventurous, Cortina has several via ferrata nearby which you may like to consider while you're in the area (not bookable through On Foot).
Eating and Drinking
Watch out for the distinctions between the German-Alpine (Tyrolean) cooking at the start, and the Italian-Alpine at the end. From dumplings to pasta in a week. The food is always good and sometimes exceptional.
How much Walking?

Full days: 10-17km per day, 3¼-5½ hrs walking
Using shortening options: 7-11km per day, 2½-3¾ hrs (using ski-lifts and bus to reduce walking)
Easier than the other versions. Steep paths on some days, with some lengthy ups and downs, and a couple of spots where vertigo may be an issue for some. Paths generally well marked, though attention to written route directions required.  Highest point on route: 2,450m.
Medium: Average cumulative uphill stretches (CUSs) 561m (460m-735m) per day.
Easy-medium: CUSs 375m (140m – 500m) using ski-lifts  and to shorten/ease walking
GPX file available for handheld GPS or smartphone App for complete route.
Important note: Times given for each day are  walking times for an "average" walker and exclude stops.  "CUSs" stands for "Cumulative Uphill Stretches" and measures the aggregated ascents in each day, expressed in metres of climb.  See "Walk Grading" for more information.
When to go?
The best months to walk: July, August, September
Early booking is essential on this route, particularly between late July and early September.
The Dolomites are at their best in the summer, and furthermore the bus and lift timetables and hotel opening dates circumscribe our season. So go in July for the early flowers and hopefully best weather (though snow can be a problem – see below), and September for lonely walking (again with the possibility of snow). The lifts and some refuges close after mid-September so be prepared for the full walk and for carrying your own supplies. August is very busy due to a lack of hotel (and Refuge) availability (and it's also very expensive). The last week of June is also possible but we suggest this only for last minute bookers when we know what the situation on the ground is.
SNOW.  It can snow at any time of the year, so be aware that you may have to miss out on the Tre Cime day in whole or part.
Start Dates
Recommended
Possible
Unavailable
Weather Chart
Temperature and rainfall chart for Cortina
Itinerary
Day 1 - Arrival day
Arrive in San Candido (also known as Innichen), check in to your hotel and then have a wander round the attractive centre before your first taste of the local cuisine.
Day 2 - San Candido Circuit
Starting off on the south side of the "Pusteria", the woodland track (full of orchids in July) climbs steadily through woods with pretty views. After lunch in a restaurant in Versciaco (if desired), the second part of this walk is extremely pretty with wonderful views over the Pusteria and the Dolomites beyond (Medium-hard: 5 hrs, 14 km, CUSs 735m).
Alternative: You can shorten the walk (and make it easier) by using the valley bus (see timetables with walkers pack).
Day 3 - Short transfer then walk to Misurina
After a taxi ride (included) to the Rienza valley, a perfect woodland path, which after a stiff climb contours delightfully, following a mountain stream until it comes out above Misurina. Wonderful views throughout this secluded corner of the Dolomites. (Easy-medium: 3¼ hrs, 10 km, CUSs 500m) or ride whole way.
Day 4 - Tre Cime Circuit
This is one of the most famous walks in the Dolomites and, as such, it is not a solitary walk though this will obviously depend on season. It is a walk of huge views. After a short bus transfer, your morning is spent around the astonishing Tre Cime formation. After lunch at a refuge the real joy of the day begins. Having almost completed the circuit, the path descends swiftly to the stunning col of the Forcella Arghena. This is the perfect Alpine meadow, with added WW1 trenches for the historically inclined. The descent from the col is by the original WW1 track built to supply the trenches – running through meadowed woodland and eventually deeper forest before emerging above Misurina. (Medium: 6 hrs, 17km, CUSs 460m, or shorter verion without long descent Easy-medium: 4hrs, 11km, CUSs 460m)
Day 5 - Misurina to Cortina
Today's walk begins with an easy walk along a wide cycle track just to get you warmed up. You then join a lovely woodland path that ascends (quite gently after the first short haul) to Ponte Rondvoi. It's a short walk along the road before rejoining a woodland path that takes you past Mussolini's antitank defences and then onto the Passo Tre Croci.
For a pre-lunch refresher Bar Son Zuogo at the pass has a very short season and does not seem to open in June or after mid-September. Malga Larieto is an excellent lunch option (until September) and time should be allowed for a stop here.
The prettier walk is definitely the second half, which is on mainly narrow wooded and mountain paths with a long highly panoramic section. It climbs briefly but is broadly level for the panoramic section and then descends approximately 600 metres sometimes fairly sharply. Its views of the Cortina bowl offer a fitting climax to your holiday walking. (Medium: 6 hrs, 18¼ km, CUSs 565m, or with lift halfway Easy: 3½ hrs, 9½ km, CUSs 140m)
Departure day
Return home, or stay longer in Cortina, or spend a night or two  in Verona, Innsbruck, Salzburg or Venice (depending on your route back home).
Travel Information
ARRIVING BY AIR
The nearest airports are Innsbruck, Salzburg, Verona and Venice Treviso. International flights use Venice Marco Polo, Milan, or conceivably Munich or Vienna with overnight stay unless very early flight/later departure. Check with On Foot Holidays about transfers from Milan/Vienna/Munich (for Venice see below).
Land by: Innsbruck 15:30; Salzburg 12:00; Verona 14:00; Venice Treviso or Venice Marco Polo 12:00 for public transport connections to San Candido (4-6 hrs) (Venice/Treviso part private transfer – see below).
Return flight earliest: Innsbruck 15:00; Munich 17:00; Salzburg 17:30; Verona 16:30; Venice Marco Polo or Treviso 17:30 for public transport connections from Cortina.
Note: For flights falling outside these times, some itinerary adjustment may be desirable, and/or overnight stays near the airport as transfer times can be long. Call On Foot for advice.
Flight information can change rapidly and not all flights run daily. Please do check directly with the airlines' websites or Skyscanner (see below) before finalising any booking with us. Do not book your flights until we have confirmed that we have provisionally reserved accommodation for you.
For up-to-date schedules and flights from all airports check Skyscanner.
See "Getting to the start of the walk" below for transfer information.
ARRIVING BY TRAIN
Nearest railway station:
Start: San Candido
Finish: Dobbiaco or Calalzo (pre-bookable taxi from Cortina available)
Sample rail journey via Paris, Munich and Innsbruck
Intercity train Paris Gare de l'Est to Stuttgart, then Eurocity train for Fortezza via Munich and Innsbruck. Local train to San Candido. ~ 10 hrs
Also possible via Venice and Verona.
Return from Dobbiaco: Local train to Fortezza, Eurocity train via Innsbruck to Munich, then either the night train to Paris, or change at Stuttgart to Paris. ~10 hrs travel time (non-sleeper train); ~ 14 hrs (using sleeper train)
We suggest thetrainline.com for times, ticket booking and other information.
ARRIVING BY CAR
Park in San Candido ski lift car park (no charge, own risk). Return from Cortina at end by bus x 2 or taxi (see "prices").
Getting to the start of the walk
The first hotel is in San Candido (Innichen) and the last in Cortina. Transfer times and methods are suggested below for the four nearest airports (in order – Innsbruck is the nearest but Verona has more flights). Due to the distance from the airports and the timing of flights it is unlikely that many clients will be able to reach San Candido on the same day as their flight arrival OR to fly home on the same day as leaving Cortina, at least if using public transport the whole way. Care should be taken to ensure that your transfer plans work and have a reasonable margin for inevitable delays.
For train arrivals see the bottom of this section.
INNSBRUCK AIRPORT:
Outward: Airport bus (10 mins) to Innsbruck then train to San Candido (3 hrs) + 15 mins walk to hotel.
Return: Bus (40 mins) OR Pre-booked taxi transfer (30 mins) from Cortina to Dobbiaco, then train to Innsbruck (3  hrs) + airport bus (10 mins).
VERONA AIRPORT:
Outward: Airport bus to Verona (30 mins) then train to San Candido (4 hrs) + 15 mins walk to hotel.
Return: Bus (40 mins) OR Pre-booked taxi transfer (30 mins) from Cortina to Dobbiaco, then train to Verona (4 hrs) + airport bus (30 mins).
SALZBURG AIRPORT:
Outward: Airport bus to Salzburg (20 mins) then train to San Candido (4½ hrs) + 15 mins walk to hotel.
Return: Bus (40 mins) OR Pre-booked taxi transfer (30 mins) from Cortina to Dobbiaco, then train to Salzburg (5 hrs) + airport bus (20 mins).
VENICE TREVISO AIRPORT:
Outward: Local bus (20 mins) to Treviso then train to San Candido via Mestre and Verona (6 hrs), OR Pre-booked taxi transfer direct from airport to San Candido (3 hrs).
Return: Direct express bus from Cortina to Treviso (limited daily service, c. €20) then local taxi to airport  (20mins) OR Pre-booked taxi transfer direct from Cortina to airport (2½ hrs)
VENICE MARCO POLO AIRPORT:
Outward: Local bus (17 mins) to Venice Mestre  then train to San Candido via Verona (5 hrs), OR Pre-booked taxi transfer direct from airport to San Candido (3 hrs).
Return: Direct express bus from Cortina to airport (limited daily service) OR Pre-booked taxi transfer direct from Cortina to airport (2hrs).
Additional option: VIENNA. Contact us for advice.
Transfers from/to train stations:
Outward: 15 mins flat walk from San Candido station to first hotel.
Return: Bus (40 mins) OR Pre-booked taxi transfer (30 mins) from Cortina to Dobbiaco, similarly to Calalzo (bus 60 mins, taxi 45 mins). Note: Limited daily express bus service from Cortina to Venice Mestre station (c. €25).
For pre-bookable taxi prices see "Prices".
Full transfer advice, including timetables, is provided in your Walkers' Pack. Contact us if you would like additional pre-booking information.
Where You'll Stay
The first two-nights are spent in a smart hotel in San Candido and are then followed by a night in a refuge (you will need to carry your night things for a couple of days, and do without your tiaras), and two nights at a family run hotel by a mountain lake (choice of two). Your night/s in Cortina are spent in a small, boutique hotel.
Night 5
Boutique hotel in the centre of the town.
San Candido – Posthotel (dinner, B&B)
A comfortable, newly renovated family run hotel in the middle of the old town. Pool.
Website
San Candido – Hotel Orso Grigio (B&B)
A lovely hotel overlooking the main square, that has recently celebrated its 550 year anniversary.
Website
Prices
Price: from £
920
for 5 nights
Total 5 nights in double/twin room, all breakfasts, luggage transfers (except refuge night); full Walkers Pack with route directions, maps, transfer and background information; local telephone support.
All prices are per person unless otherwise indicated, and are based on a standard booking in early July. Prices may vary seasonally and a fixed price will be given to you before you commit.
Single Room Supplement (SRS): From £265
Lone Traveller Additional Supplement (LTAS): From £150
Large Party Saving (LPS): Groups of more than 2 people (on an identical itinerary, on the same booking and booked at the same time) – discount of at least £15 per person
Maximum party size: 10
Add Ons
Alternative hotels in San Candido (half board) and Cortina (B&B) and Misurina (half board), and extra nights in any hotel: Contact On Foot Holidays (seasonal pricing)
Taxi from Venice Marco Polo airport to San Candido: From £270 (1-8 pers)
Taxi from Cortina to San Candido or Calalzo railway stations: From £80 (1-3 pers.), £95 (4-8)
Taxi from Cortina to Dobbiaco railway station: From £75 (1-3 pers.), £95 (4-8)
Taxi from Cortina to San Candido (eg to return to own car) from £80 (1-3 pers) ,£96 (4-8)
Taxi from Cortina to Venice Marco Polo airport: From £230 (1-3 pers.), £280 (4-8)
Arrange locally: Local bus or taxi as desired
Sending Walkers Packs to addresses outside the UK:  £10-£40 (per pack, location dependent)
Guiding by Isabelle (priced per group): From £225 per day irrespective of group size (£265 if overnight stay required)
Our local team
Isabelle Basso
Isabelle has lived and walked in the Cortina area for more than ten years. She works as a walking guide and translator and has a special interest in the First World War Austrian/Italian Dolomite front.

Sign up to our Newsletter
Witty, compelling and full of fantastic ideas for your
next walking holiday. It's the perfect travel companion!