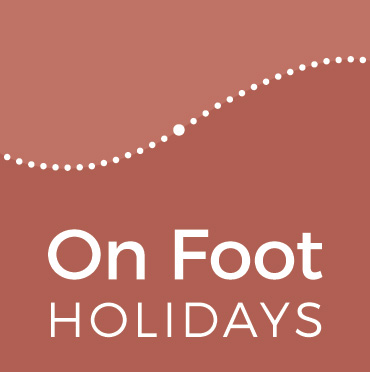 View Shortlist
Office now closed
Opening Times
Office hours: Mon - Fri 09:00 - 17:30; Sat 09:30 - 13:00
Office hours: Mon - Fri 09:00 - 17:30; Sat 09:30 - 13:00
Office hours: East Coast USA: Mon - Fri 09:00 - 17:30 (04:00 - 12:30 local time); Sat 09:30 - 13:00 (04:30 - 08:00)

West Coast USA: Mon - Fri 09:00 -17:30 (01:00 - 09:30 local time); Sat 09:30 - 13:00 (01:30 - 05:00)
Office hours: Ottawa: Mon - Fri 09:00 - 17:30 (04:00 - 12:30 local time); Sat 09:30 - 13:00 (04:30 - 08:00)

Vancouver: Mon - Fri 09:00 - 17:30 (01:00 - 09:30 local time); Sat 09:30 - 13:00 (01:30 - 05:00)
Office hours: Canberra: Mon - Fri 09:00 - 17:30 (20:00 - 04:30 local time); Sat 09:30 - 13:00 (20:30 - 24:00)
Office hours: Mon - Fri 09:00 - 17:30 (22:00 - 06:30 local time); Sat 09:30 - 13:00 (22:30 - 02:00)
Office hours: Mon - Fri 09:00 - 17:30 (check internet for local time equivalent); Sat 09:30 - 13:00
England: Cornwall (Lands End Circuit)
Ancient trails, great tales, dramatic coastal walking…and seals!
Back to Routes
Lamorna Cove
Pretty Mousehole harbour
The last remnants of prehistoric tombs
Newlyn harbour and distant St Michael's Mount
Sennen Cove
Post-industrial landscapes at Kenidjack
St Ives harbour (photo: Pixabay)
Longhorn cattle keep watch
The broad sands of St Ives Bay
St Michael's Mount (photo: Pixabay)
Cape Cornwall
Tin mines cling to the cliffs at Botallack
Botallack mines
Travellers Blog
Wednesday 13th April | Posted by On Foot Staff
view article
Overall it was a wonderful experience. The hiking trail was well-maintained; the scenery was gorgeous; the GPS files On Foot sent us were extremely helpful in keeping us on the trail; the lodging was excellent; and the people we met, both through On Foot and on the hike, were friendly, helpful, and were like-minded souls. Did we mention we had perfect weather? Finally, we thought that this hike, with the lodging and food, was a great deal for the money On Foot charged.
James Poulton, Salt Lake City, USA - May 2023
I am on a mission to complete the whole SW coast path, and have done other stretches with other companies. I was glad to book with Onfoot, as I think you're the best. Accommodation is extremely important to me. The landscape is always fantastically beautiful, but then to be able to walk into a nice room with a great view, that is a great bonus to me. So I appreciate your efforts in getting me these rooms and I enjoyed every minute of my holiday.
Andrea Ledergerber, Zurich, Switzerland - July 2023
Our stay with Viv [Field House, Pendeen] was knockout. Pleasant, spacious and comfortable room. Breakfast was out of this world, with a generous choice of cereals, fruits, juices and cooked options. Excellent packed lunches. Give her a medal.
Richard Lambley, Redhill, UK - June 2023
We had a really excellent trip. Your package was extremely well organized and provided just the right level of advice and care.
We generally prefer to travel independently, and we felt like your service provided just the right amount of guidance and arrangement. There is great value in the service while still creating the feel of an independent, self-driven experience.
Ronald and Brigitte Laurence, Greenland, USA - September 2022
You people are so good in what you are doing, and how you respond to all of our requests instantly is remarkable. Thank you for an excellent service.
Alfrun Sigurdoardottir, Reykjavík, Iceland - June 2022
We love walking, and time and again On Foot offer interesting routes with beautiful landscapes. They select top notch accommodation and are thorough in their customer service.
Helen and Glen Reddick, London, UK - April 2022
We spent six glorious days exploring the coast with our adult son, his partner and their dog. It was simply a wonderful vacation for all of us. Each day we explored and discovered new places with confidence thanks to the detailed, thorough preparation your staff did for us.
What a joy to check-in to a new inn or bed and breakfast late each afternoon and learn our bags arrived before us and then have pre-arranged dinner plans. This is a vacation we will all remember for the rest of our lives - thank you for helping us make such wonderful, important memories!
Ben and Linda Bellinson, Ashland, USA - October 2021
The southern coast path was wonderful with splendid views and beaches. We enjoyed St Michael's Mount, and exploring Mousehole and St Ives.
Richard and Laetitia Tucker, Bakewell, UK, June 2021
Emma, Harriet, Debbie, Mary - an exceptional team that go above and beyond to deliver a bespoke and personalised service.
Thank you for making my first UK staycation magical, the team thought of everything and I was looked after at every stage of the booking and holiday experience. It was a magical holiday... easily one of the best things I've ever done.
Simone Giles, London, UK, June 2021
More independent feedback
At a glance
6 nights (5 full days walking). We recommend extra nights in St Ives to explore the town more fully or even a night in Zennor to break up the final walk into St Ives. See 'Prices' tab for what's included.
Suggested route pairing: Devon, Coastal Exmoor or Dorset

Dog-friendly October to March only, or miss St Ives.
How much walking?
Full days: 10-22km, 3-7 hrs walking
Using shortening options: No shortening options.
Ancient trails, great tales, dramatic coastal walking…and seals!
The ancient Greeks knew this part of Cornwall as Belerion, which translates as 'Shining Land', or a little less romantically as 'Seat of Storms', and it's not hard to see why, on both counts. Of course, we like Shining Land best and although those ancient visitors were probably less-impressed by the clear blue skies, glistening azure seas and special artists' light than by the tin mining industry that has shaped the landscape over the last millenia, there's no doubting that this has always been a very special place indeed.
Our route is, we think, a perfectly formed circuit, offering a taste of everything a walker could wish for. Starting with a micro-pilgrimage from St Ives across the rural peninsula to St Michael's Mount, we then spend three days exploring some of the best of the South West Coastal Path. Pass through Marazion, Mousehole and Porthgwarra – all names made famous in fiction and art but as beautiful in reality as in the mind's eye and then explore the picturesque remains of the mining industry. Wildlife lovers will be spoilt too – watch seals as they chase fish across the bay in Lamorna and spot now rare Cornish choughs with their red feet and bills, signifying King Arthur's violent and bloody end.
For your final walk back to St Ives, we loved the Tinner's Way across Woon Gumpus common, with its mining heritage, stone circles, castles and quoits, leading directly to St Ives. If you prefer, you can stay on the coastal path all the way to St Ives (graded super-hard so you may want to take another night in Zennor), feeling supremely satisfied and with a smile etched from ear to ear.
Walked by On Foot staff: Mary and Fi.
Consider pairing this route – Cornwall/Devon (3 hrs by train), Cornwall/Coastal Exmoor (4½ hrs by train), or Dorset/Cornwall (5 hrs by taxi and train) – for more details click here.
REVIEWS: For independent walker reviews of this route submitted to the Association of Independent Tour Operators visit AITO.com.
Route Highlights
St Ives and its galleries
The Tinner's Way
The St Michael's Way – a micro pilgrimage to St Michael's Mount
Dramatic coastal walking around the Land's End peninsula
Plentiful wildlife, including seals and the Cornish chough
Abundant folklore, ancient tales and more modern ones too
Relics of the Cornish tin mining industry
This route features the following characteristics and interests: Coast, Pilgrimage, Archaeology, Art, Birdwatching, Drive to route, Food, History
Things you should know
As it is in the very far west of England, it can take a long time to reach Cornwall, so plan wisely.
There are some long walking days along coastal paths with many ups and downs, and acrophobia may be a problem for some.
Cornwall is notoriously wet and lifts are not available with the luggage transfers (although the bus can help!).
We Recommend
Plan a long enough stay in St Ives to fully explore this pretty town and its galleries.
Eating and drinking
Cornwall produces among the richest variety of top quality fresh produce from land and sea available anywhere in the UK. Here you will find the iconic Cornish pasty and clotted cream sitting happily alongside some of the best modern British cuisine and world-class cheeses, wines and spirits. So, take some time to seek out Cornish pasties, a clotted cream tea, saffron cake, Kern cheese, crab sandwiches, Tregothnan tea, Tarquin's gin, St Austell's Proper Job ale, Warren beef and local Cornish wine. Plenty to power you on a full day's walk.
How much Walking?

Full days: 10-22km, 3-7 hrs walking
Using shortening options: No shortening options.
Warm up with a relatively long but easy walk on the St Michael's Way. Then comes some challenging walking on the South West Coastal Path, where navigation is easy but the paths are rocky and there's considerable ascent and descent. For the walk into St Ives, there's a choice to stay on the coastal path (graded super-hard so be warned!) or you can strike off inland onto the easier Tinners' Way. Mainly easy navigation using our notes, maps and GPS files. Coastal walking requires good boots and walking poles and some of the walking may worry the acrophobic.
Medium-hard: Average cumulative uphill stretches (CUSs) 712m (530m-800m) per day.
Medium: CUSs 684m (530m-800m) per day using shortening options where available (ending at Marazion on the first day and bussing into Penzance/Mousehole, and starting the following day at Mousehole).
Acrophobia/vertigo warnings: Lots of high cliff walking. Not for the severely acrophobic.
GPX file available for handheld GPS or smartphone.
Important note: Times given for each day are walking times for an "average" walker and exclude stops. "CUSs" stands for "Cumulative Uphill Stretches" and measures the aggregated ascents in each day, expressed in metres of climb. See "Walk Grading" for more information.
When to go?
The best months to walk: April, May, June, September, October
Other possible months: March, July, early November
Start Dates
Recommended
Possible
Unavailable
Weather Chart
Temperature and rainfall chart for St Ives
Itinerary
Day 1 - Arrive in St Ives
Arrive in St Ives, check in to your accommodation and then get your bearings around the pretty town and its coast. Perhaps visit a gallery if time allows and certainly eat well tonight.
Day 2 - St Ives to Marazion and St Michael' Mount: The St Michael's Way
The St Michael's Way is part of a network of paths that lead to Santiago de Compostela, so today's leg stretching walk is a mini pilgrimage in its own right. Follow in the footsteps of the pilgrims who arrived from Ireland and Wales and abandoned their ships to walk across the peninsula rather than navigate the treacherous waters around Land's End, converting the locals as they went.
Starting in pretty St Ives, wend your way across to impressive Carbis Bay before heading inland and up to Knill's Monument with some fabulous views of St Ives Bay. Then comes Bowl Rock, said to have been created by a giant (they feature large in Cornish folklore and are much blamed for the rocky landscapes you will encounter), before a short climb up and over Trencom Hill, a Neolithic hillfort. Ludgvan is the next place of interest – the church was used as a meeting point for pilgrims and is worth a visit, before you descend through the bird-filled Marazion marshes and on to the village of Marazion itself, and St Michael's Mount at the end of the causeway. Finish with a bus to your accommodation in Mousehole or Penzance. (Medium: 4¼ hrs walking (allow 5¾ hrs), 14¼ kms (9 miles), CUSs 530m).  
Alternatives: No shortening options.
VISITING ST MICHAEL'S MOUNT: At low tide you can walk to St Michael's Mount, and small ferry boats run when the causeway is impassable. A visit to the castle and the island (and ferry if needed) must be pre-booked at www.stmichaelsmount.co.uk. Closed on Saturday. National Trust property – free entrance to members.
Day 3 - Mousehole to Porthcurno
A fabulous but tough and long day of walking, with something for everyone. Mousehole (pronounced 'Mau zel') is where the exciting coastal walking begins.
Mousehole, so named after the small entrance to its harbour, is a pretty village and it's easy to get distracted by its charms. But don't linger for long as Lamorna is not without appeal – seals reside in the harbour and can be seen hunting for breakfast and lazily eating their spoils, whilst floating on their backs.
From here, the path wends its undulating way along the coast with dramatic scenes around each headland: lighthouses, smugglers' coves and even an iron age hillfort to explore. Today's journey ends in pretty Porthcurno. Either stay in Porthcurno for the night, or take a transfer on to Sennen Cove. (Medium-Hard: 6 hrs walking from Mousehole (allow 8 hrs), 13¼ kms (8½ miles), CUSs 530m. If starting at Penzance, add 1½ hrs/5½ kms.)
Day 4 - Porthcurno to Sennen Cove
Another lovely day of dramatic coastal walking beginning in pretty Porthcurno, probably best-known for its internationally renowned Minack Theatre, fascinating Telegraph Museum and stunning natural beauty. Plan to spend some time here (the Minack and the museum must be pre-booked) before striking out across the cliffs, with views around every corner, some as far-reaching as the Isles of Scilly.
A paddle at Porthgwarra Beach is on the cards today before enjoying the lookout from Gwennap Head and then the long, relatively uninterrupted walk around Land's End, iconic in its own right. Having posed for the ubiquitous selfies beside the signpost, leave the madding crowds behind and enjoy an easy walk down to Sennen Cove to find your accommodation, right on the coast path. (Medium-Hard: 4½ hrs walking time (allow 6 hrs), 11 kms (7 miles), CUSs 650m)
Day 5 - Sennen Cove to Pendeen
Today's walk begins by heading around the enormous golden expanse of Whitesand Bay, popular with surfers as they catch the Atlantic rollers. Pass mineshafts (be sure to stick to the marked path), pretty coves, fantastic headlands and ancient burial grounds on your way to Cape Cornwall, originally thought to be England's most westerly point and certainly more charming than its successor.
Having taken some time to climb to the Cape's lookout station, the path now passes around the Kenidjack Valley and the remains of a mining industry long past. Chimneys and old mine buildings make their indelible mark on this industrial landscape, culminating for the day just beyond the Botallack mines. Head inland to peaceful Pendeen, for your accommodation tonight, and a much-deserved, home-cooked dinner. (Medium-Hard: 5¾ hrs walking time (allow 7¾ hrs), 13½ kms (8½ miles), CUSs 800m).
Day 6 - Pendeen to St Ives
A day of choices. For those who want to see a little more of the interior of West Penwith, follow the ancient Tinner's Way all the way to St Ives, passing by stone circles, quoits and menhirs along the way. Woon Gumpus Common, Men-An-Tol, Ding Dong Mine and the Nine Maidens are like sirens, luring the unwary walker along the trail. The Tinner's Way probably dates back as far as the Bronze Age and the introduction of metal working, and offers a sense of isolation that's missed on the busier coastal path. As you begin your descent back to the sea, you can see both north and south coasts, giving a real sense of journey's end. (Tinner's Way: Medium-Hard: 6¼ hrs walking (allow 8¼ hrs), 20 kms (12½miles), CUSs 790m)
Option
For those who find the enticing draw of the coast path too much to resist, consider doing the first part of the Tinner's Way to The Gurnards Head inn near Zennor and then joining the much tougher coastal path for your triumphant entry into St Ives. (Tinner's Way and coast combination: Hard: 8½ hrs walking (allow 11 hrs), 24¾ kms (15½ miles), CUSs 950m)

Alternatively, you could stick to the coast path all the way to St Ives, but, unless you have planned a stop halfway in Zennor for the night, it's a long, tough walk… (Coastal path: Super-Hard: 9¼ hrs walking (allow 12¼ hrs), 23¾ kms (15 miles), CUSs 1300m)

OPTION: Consider adding an extra night in Zennor (at the White House, adjacent to the Tinners' Arms), allowing you the complete the entire coastal path in comfort. Ask On Foot for details.
Departure day
Depart for home or, better still, stay longer to enjoy this very special part of England.
Travel Information
ARRIVING BY TRAIN
St Ives has its own station served via St Erth. St Erth is located on the London/Exeter-Penzance line with a regular daily service. The train journey from St Erth to St Ives is a highlight in itself.
Sample journey by rail:
Via London: Paddington to St Erth, then change for train to St Ives (~5½ hrs)
We suggest thetrainline.com for times, ticket booking and other information.
ARRIVING BY CAR
Please let us know if you plan to drive to St Ives so that we can help with your parking arrangements, which are not cheap.  

ARRIVING BY AIR
For those coming from further afield, the best "local" airport is Newquay (45 minutes drive away) or Exeter or Bristol.
Flight information can change rapidly and not all flights run daily. Please do check directly with the airlines' websites or Skyscanner (see below) before finalising any booking with us. Do not book your flights until we have confirmed that we have provisionally reserved accommodation for you.
For up-to-date schedules and flights from all airports check Skyscanner.
See "Getting to the start of the walk" below for more detailed transfer information.
Getting to the start of the walk
Your accommodation is booked within walking distance of the railway station, or you may prefer to take a local taxi if your bags are unwieldy.
If you plan to drive, please ensure that you have made parking plans as it can be expensive and may not necessarily be close to your accommodation. On Foot can help with the arrangements.
For those arriving by air, transfer times and methods are suggestions from London Gatwick and London Heathrow airports, but if you arrive at Newquay, Bristol or Exeter airports, then transfer times will be shorter in most cases (contact us for advice).
GATWICK AIRPORT
Outward: Gatwick Express to Reading, train to St Ives, changing at St Erth and possibly Plymouth too (~7 hrs).  Other routes via London may be quicker, depending on your arrival time at Gatwick.
Return: As above, in reverse.
HEATHROW AIRPORT
Outward: Heathrow Express to London Paddington, train to St Ives, change at St Erth and possibly Plymouth too (~6 hrs).
Return: As above, in reverse.
Full transfer advice, including timetables, is provided in your Walkers' Pack. Contact us if you would like additional pre-booking information.
Where You'll Stay
In St Ives we work mainly with Pedn Olva, down on the seafront. There's a choice of rooms here from cosy cabins to larger rooms with a balcony to suit your budget. In Mousehole spend the night in an old inn on the harbour. If Mousehole is full, then consider a night in Penzance instead – the Longboat is a simple pub close to the station and seafront. In Porthcurno, it's a comfortable B&B (but small, so your dates may be limited) and we have chosen a newly-extended inn on Sennen Cove, where many of the newer rooms have great sea views. In Pendeen, it's a fabulous local restaurant with rooms, before heading back to St Ives once more.
Night 1
A contemporary hotel with great views of the harbour and bay. Outdoor heated pool.
Night 2
Perched above Mousehole's iconic harbour, the Ship Inn is a quaint pub that lies at the heart of the village's charming tales and traditions.
Night 5
A cosy B&B with a big welcome, and perfectly placed for the setting sun. Dinner offered on a private dining basis when other options in the village are not available (supplement).
Night 6
A contemporary hotel with great views of the harbour and bay. Outdoor heated pool.
St Ives – Pedn Olva (B&B)
A contemporary hotel with great views of the harbour and bay. Outdoor heated pool.
Website
Mousehole – Ship Inn (B&B)
Perched above Mousehole's iconic harbour, the Ship Inn is a quaint pub that lies at the heart of the village's charming tales and traditions.
Website
Penzance – The Longboat Inn (B&B) – alternative
Traditional, family-run inn, close to the harbour.
Website
Sennen Cove – Old Success Inn (B&B)
A bright and cheery inn, overlooking a wide beach popular with surfers.
Website
Sennen Cove – Old Success Inn (B&B)
A bright and cheery inn, overlooking a wide beach popular with surfers.
Website
Pendeen – Field House (B&B)
A cosy B&B with a big welcome, and perfectly placed for the setting sun.
Website
St Ives – Pedn Olva (B&B)
A contemporary hotel with great views of the harbour and bay. Outdoor heated pool.
Website
Staying in Zennor
If you choose to walk the coast path all the way from Pendeen to St Ives instead of the Tinner's Way, we recommend that you split this long stretch by adding a night in Zennor. The choice here is The White House B&B, adjacent to The Tinner's Arms pub in the tiny village, or the fabled (and busy…) Gurnard's Head a little further west.
Staying in St Ives and Penzance
Both St Ives and Penzance have a big range of accommodation to choose from, so if we've not listed something that appeals, then do let us know and we will do our best to source something that works bet
ter for you.
If you want to bring your four-legged walking partner (not really feasible between April and October), or would prefer a hotel with all mod-cons, or are looking for something a little more bijoux, then please ask and we will do our best to help.
Prices
Price: from £
1025
for 6 nights
Total 6 nights in double/twin room, 6 breakfasts; luggage transfers between all hotels on walking route; full Walkers Pack with route directions, maps, transfer and background information; local telephone support.
All prices are per person unless otherwise indicated, and are based on a standard booking in May. Prices may vary seasonally and a fixed price will be given to you before you commit.
Single Room Supplement (SRS): From £385
Lone Traveller Additional Supplement (LTAS): From £165
Maximum party size: 8
Add Ons
Extra nights: Contact On Foot
Sending Walkers Packs to addresses outside the UK:  £20-£60 (per pack, location dependent)
Travellers Blog
Wednesday 13th April | Posted by On Foot Staff
view article
Our local team
Viv Westfoot
'Simple, Honest, Wholesome' is Viv's mantra. A true believer in celebrating all things wonderfully Cornish, she has no doubt that Cornwall is the perfect place for her family to live and for you to visit. Having lived in Cornwall for over 40 years, she still loves the place as much as ever. Welcoming coastal path walkers through the door of The Field House in Pendeen, where you will be staying, is a great joy for Viv.
Viv is a keen walker and looks forward to helping you whilst on the walk.

Sign up to our Newsletter
Witty, compelling and full of fantastic ideas for your
next walking holiday. It's the perfect travel companion!