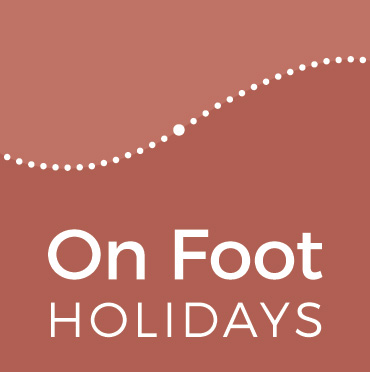 View Shortlist
Office now closed
Opening Times
Office hours: Mon - Fri 09:00 - 17:30; Sat 09:30 - 13:00
Office hours: Mon - Fri 09:00 - 17:30; Sat 09:30 - 13:00
Office hours: East Coast USA: Mon - Fri 09:00 - 17:30 (04:00 - 12:30 local time); Sat 09:30 - 13:00 (04:30 - 08:00)

West Coast USA: Mon - Fri 09:00 -17:30 (01:00 - 09:30 local time); Sat 09:30 - 13:00 (01:30 - 05:00)
Office hours: Ottawa: Mon - Fri 09:00 - 17:30 (04:00 - 12:30 local time); Sat 09:30 - 13:00 (04:30 - 08:00)

Vancouver: Mon - Fri 09:00 - 17:30 (01:00 - 09:30 local time); Sat 09:30 - 13:00 (01:30 - 05:00)
Office hours: Canberra: Mon - Fri 09:00 - 17:30 (20:00 - 04:30 local time); Sat 09:30 - 13:00 (20:30 - 24:00)
Office hours: Mon - Fri 09:00 - 17:30 (22:00 - 06:30 local time); Sat 09:30 - 13:00 (22:30 - 02:00)
Office hours: Mon - Fri 09:00 - 17:30 (check internet for local time equivalent); Sat 09:30 - 13:00
Galicia – Lighthouse Way – 5 nights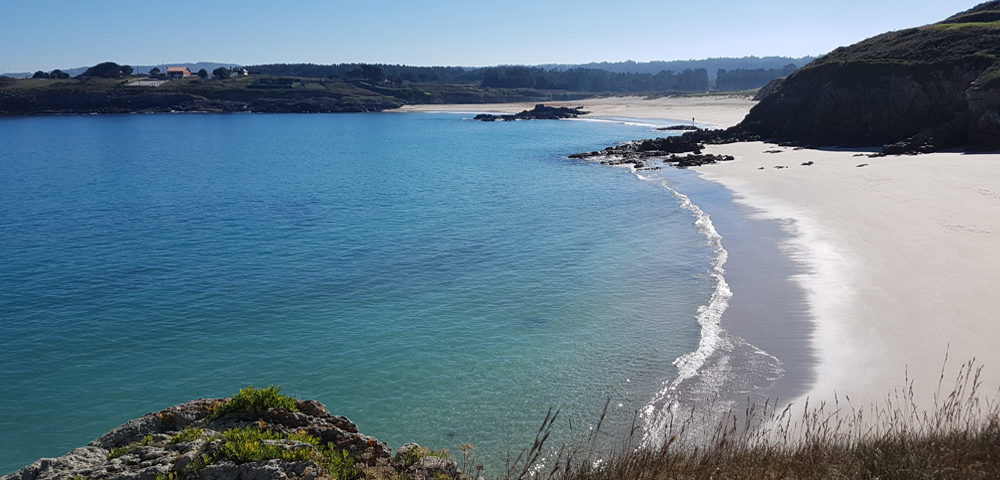 Silver sands at Praia de Esteiro
Walking towards Penon
The tree-lined Lires estuary
Faro de Cabo Vilan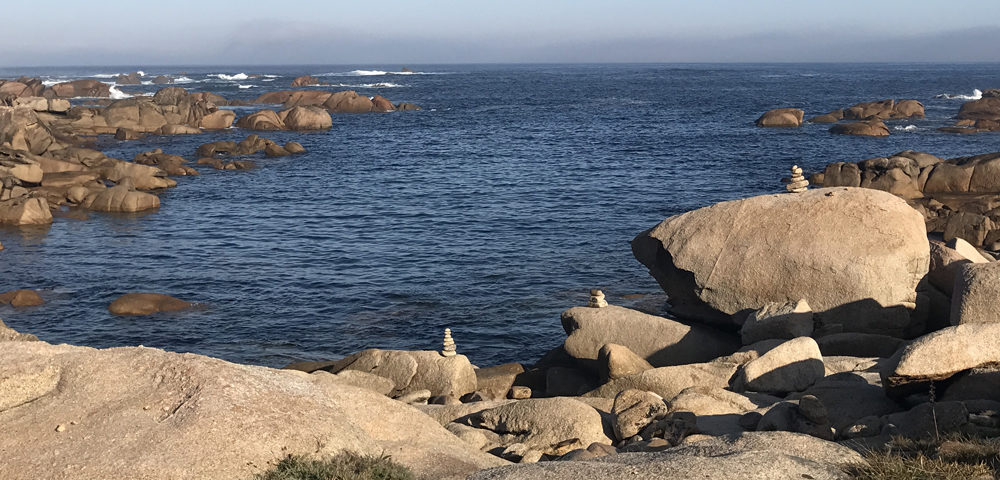 Cairns mark the way
A local speciality for the brave - goose barnacles!
Fishing boats at Lobeiras
Wild gorse in flower on the route (photo: hansentravel.org)
An inviting path between Lires and Cape Finisterre
Add a night or two in Santiago de Compostela
Leave only footprints
A lively sea
The pretty village of Camariñas
A refreshing paddle in the Atlantic Ocean!
The church on the Muxia peninsula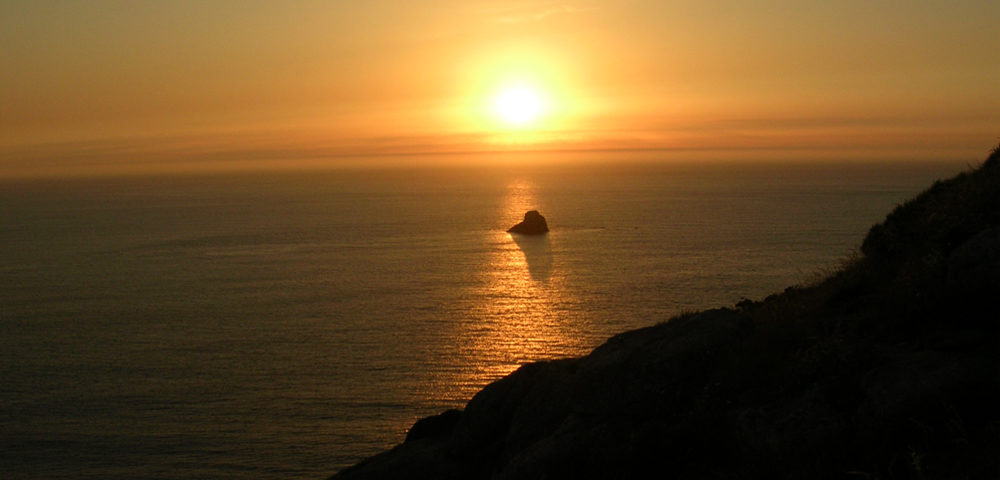 Journey's end - sunset at Cape Finisterre
We had a truly memorable holiday - what a coastline!! The food and wine were tremendous as well. The hosts were all fantastic and the Semafora Hotel at Finisterra, the icing on the cake.
Tim Davis, Chepstow, UK - May 2022
Just dropping you a line to thank you all for a wonderful walking holiday. We try to arrange a biennial hike, covid permitting, and have been doing so for a number of years and we can honestly say that this is one of the best walks we have done. Amazing coastal scenery, great accommodation and a gem of an on-site contact, Aznar, who came to our rescue on a number of occasions, recommending eateries and making booking arrangements, etc, etc.
We were also very impressed with On Foot in terms of both their response in dealing with our original booking that unravelled due to the pandemic and the subsequent rebooking and the very detailed information packs issued prior to embarking on the walk. We all thoroughly enjoyed the trip and will certainly come back to you to arrange our 2024 hike.

Helen Graham, Shropshire, UK - April 2022
I returned a week ago from a perfect holiday!
I can't tell you how therapeutic the the route proved to be, with the sound of the sea always close at hand. I had booked the holiday two years ago and of course it had to be postponed. Aznar was the perfect local contact.
Angela Clark, Yorkshire, UK - April 2022
Aznar rocks - and I don't mean solely on guitar!
Every day he initiated contact with us and provided helpful information. For the walking part he was both informative and humorous, both of which were appreciated.
Susan & Gordon Fraser, Germantown, USA - September 2021
The On Foot office service was outstanding. I received a helpful reply to my initial enquiry extremely quickly. The booking process was very efficient. Everyone was helpful and friendly. I even had a call a few days before our holiday to remind us about the Spanish coronavirus travel rules.
Kim Vowden, London, UK - August 2021
The sheer beauty of the landscape, the interest of the region and the quality of the local food and wine made this a really delightful walk.
The sometimes precipitous and demanding walking (especially on the long stretches that were less paths than optimistic occasional green marks on boulders) gave it a memorable edge.
Michael Dobson, Oxford, UK - September 2019
The only place it did not rain in Spain was Galicia. I attribute that to buying rain pants prior to the trip.
Thomas Broderick, Madison, USA - September 2019
Amazing, beautiful scenery. Loved the varied topography. Enjoyed finding our way by green dots and little feet. Delicious food, friendly folks and wonderful wine. There were new discoveries every day, and Rob got to have spontaneous surfing from a local surf shop on the beach just before Lires.
We enjoyed the accomplishment of being able to hike the difficult and keep going for 9 days straight. Maybe a day off in the middle would have been wiser.
Rob Grimes, San Antonio, USA - September 2019
Everything just worked! It is very pleasant when that happens, and reflects on the level of planning and organisation that must have been put into our trip. Transfers, luggage waiting in the room, the information pack, regular contact from Aznar - all excellent.
Hotel recommendations all worked out very well - much better than having to take a punt ourselves. Can't think of any way in which the holiday could have been improved.
Nick Williamson, Edinburgh, UK - September 2019
I have never used a company to organise a walking holiday, preferring to do it all myself. However, I loved your support, information and thoroughness.
The walking notes were very good. I thought it would be a pain reading the notes frequently, however we looked on it as clues for a treasure trail! We did not use GPS and referred mostly to the notes which were well written with accurate descriptions.
Kathryn Wykes, Carmarthenshire, Wales - April 2019
We love this holiday. It was a unique experience to be able to walk the full Camino dos Faros, and to experience the beauty of the Costa da Morte, its people and seafood. This route is a hidden gem, but won't remain like this for long. It is a hard walk at times, but the sea is constantly by your side, the birds, beaches, cliffs, dolphins, snakes and flowers.
This is an example of what I call an unfolding holiday - at every turn there is a different experience to be had. We have wonderful memories, visual and culinary. If you are a foodie then you are also able to visit some excellent restaurants.
Nigel and Kerryn Wood, Australia - June 2018
Absolutely amazing holiday. For me the highlight was the flowers. We walked through and over carpets of multi-coloured flowers the whole route. I have never experienced such an array of flowers, and I have travelled all over Europe in May and June to find them.
Also really good walking, swimming from deserted beaches with white sands, super friendly hosts, wonderful fish, salad and light white wine, and cake to die for. We also liked being so much off the beaten track most of the time.
Lindsay Driscoll, Bradford on Avon, UK - June 2018
More independent feedback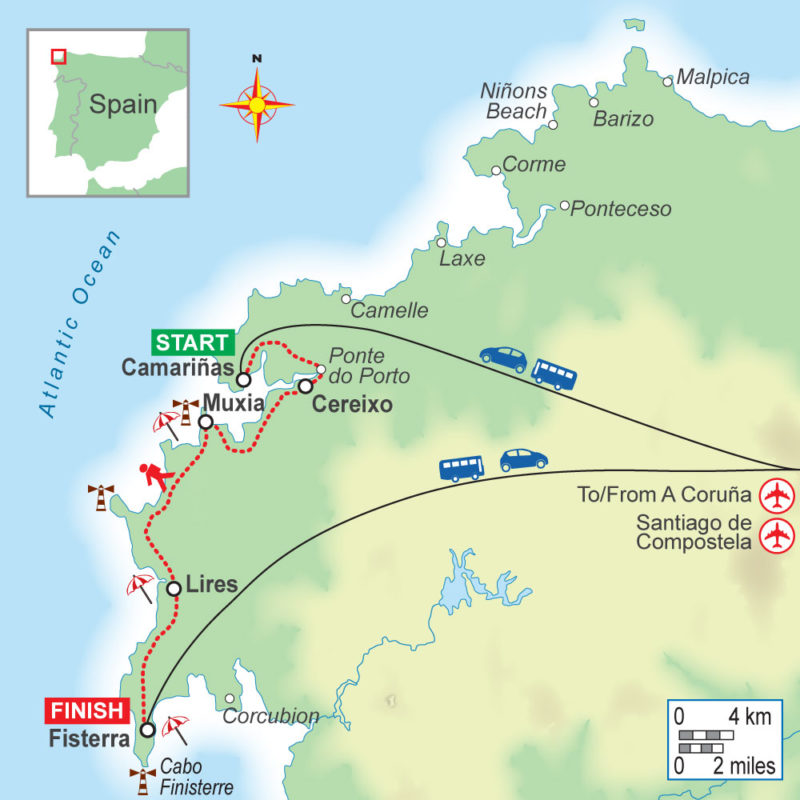 At a glance
Lighthouse Way 5-night option starting at Camariñas. Add a night in Santiago if you have time. See 'Prices' tab for what's included.
How much walking?
Full days: 15½-23½ km per day, 4-7¾ hrs walking
Using shortening options: 9½-15¾km, 2½-4½ hrs walking using taxi starts
Empty sandy beaches and fresh seafood on the Camino dos Faros
Welcome to the last unspoilt coast of Europe – the Costa da Morte. Grand cliffs, sweeping sandy beaches, lonely capes and iconic lighthouses from a time when this coast, with its fierce tides and dangerous shoals was rightly respected by mariners and feared by their loved ones at home. Fishing is still an important activity on this coast, witness the thriving little ports with their earthy pubs and seafood restaurants.
Our path winds along the "Camino dos Faros" – the Lighthouse Way – and sticks largely to the coast, with the occasional (On Foot designed) foray inland to include an attractive place to stay. In its pure form it is a long and tough walk, but we have arranged short cuts and, courtesy of local taxi drivers, drop-off and pick-up points for those who would prefer a shorter day, maybe to spend some time on the beach!
Hardy walkers could try the full length 10-night version, lesser mortals (or those with insufficient time) should start at Laxe (7-night) or Camariñas.
Cliff walking – not suitable for those with severe vertigo or acrophobia.
Some of the accommodation we use is quite small so please book as early as possible.
Walked by On Foot staff: Simon and Mary
REVIEWS: For independent walker reviews of this route submitted to the Association of Independent Tour Operators visit AITO.com.
TRAVEL ADVICE: To find the latest travel advice from the Foreign & Commonwealth Office for UK citizens travelling to Spain, click here. Citizens of other nations will also find it useful, but should always check their appropriate local agency.
COVID-19 SAFETY PRECAUTIONS: Please read our summary of current regulations.
ARTICLES: Read an article about On Foot's Lighthouse Way holiday from The Guardian newspaper here.
Here's a short film about the Lighthouse Way walk, to give you a flavour of the landscape, local food, and the welcoming Galician people:
And a short clip of folk music in Santiago de Compostela, with singers, drums and traditional Galician 'gaita' bagpipes:
Route Highlights
The unspoilt Galician coast with its lighthouses
Wild cliffs and windswept headlands
Empty sandy beaches
Fresh seafood from local fishermen
Pretty fishing villages
Finisterre – the "end of the world"
Santiago de Compostela (add-on)
This route features the following characteristics and interests: Coast, Remote, Birdwatching, Drive to route, Food, Wine
We Recommend
A night or two at the end in Santiago de Compostela would appear sensible - or you could hire a car and explore the "Rias Baixas" - the indented coast south of Finisterre.
Food and drink
Galicia is a seafood lover's paradise and the range available in the restaurants at night is extraordinary. We liked "navajas" (razor clams, often in a garlic or white wine sauce) and "percebes", the oddly shaped goose barnacles that men and women take great risks to harvest, and which are esteemed the iconic delicacy of the region.
For wine lovers, Albariño is the best to have with seafood, though you might also try the more lowly Ribeira whites.  There is an interesting red too (Mencia).
Foodies doing the 10-night version (only) can have dinner at two special restaurants – Michelin starred As Garzas at Barizo, adjacent to your accommodation, on the first walking day, and Mar de Ardora near Pontecesco on the third (taxi from and back to Laxe can be booked locally). Pre-booking is essential, but our local contact Aznar can help (Friday and Saturday only).
How much Walking?

Full days: 15½-23½ km per day, 4-7¾ hrs walking
Using shortening options: 9½-15¾km, 2½-4½ hrs walking using taxi starts
If done in its complete form without transfers this is a route for the true hiker, with some long and sometimes tough days, but we have arranged with local contact Aznar to be on hand to arrange shortening option taxis as and when required. Easy navigation with waymarked paths – the only difficulties come when trying to refind the route on the other side of a beach!
Medium-hard: Average cumulative uphill stretched (CUSs) 596m (250m-940m) per day.
Easy-medium:  CUSs 328m (250m-400m) per day using taxi shortening options on the longer days.
GPX file available for handheld GPS or smartphone App for complete route.
Important note: Times given for each day are  walking times for an "average" walker and exclude stops. "CUSs" stands for "Cumulative Uphill Stretches" and measures the aggregated ascents in each day, expressed in metres of climb. See "Walk Grading" for more information.
When to go?
The best months to walk: May, June, September
Other possible months: April, July, August, October, early November
The 10-night version of this route can be done from April to July and from September to mid-October, when the accommodation closes. The shorter versions (7 and 5 night) can be walked throughout the summer (availability permitting) and into November.
NOTE FOR THOSE PLANNING TO SPEND TIME IN SANTIAGO: Xacobeo 2021 and 2022
2021 is a Camino de Santiago Holy Year which occurs when the Feast of St James (25 July) falls on a Sunday. St James is the patron saint of pilgrims and the camino, and therefore, this is a cause for great celebration. There will be lots of events, extra church services, and thousands more people flocking to the pilgrimage trails than in a normal year, and due to the COVID-19 pandemic, these celebrations have been extended into 2022 too. According to Jacobean tradition, pilgrims who walk to Santiago de Compostela during a Holy Year and Pass through the Holy Door of the Santiago Cathedral are forgiven all their sins. This is called a plenary indulgence and was started by Pope Calixto II. The very first Holy Year was in 1122, with Holy Years falling every 6,5,6 and 11 years. The next one is in 2027. Therefore, be prepared for hotels being busy and finding many more pilgrims on the way to Santiago.
Start Dates
Recommended
Possible
Unavailable
Weather Chart
Rainfall and temperature chart for Camariñas
Galicia's weather is not easy to predict, as you would expect with an Atlantic climate. So you have to be prepared for the worst - and the best. We can not guarantee cloudless days for swimming off the sandy beaches, but the likelihood is that you will have a bit of a mixture of sun and rain. The best times to go are May, June and September, though the better weather often continues into October. In April the sea may be chilly for some.
Itinerary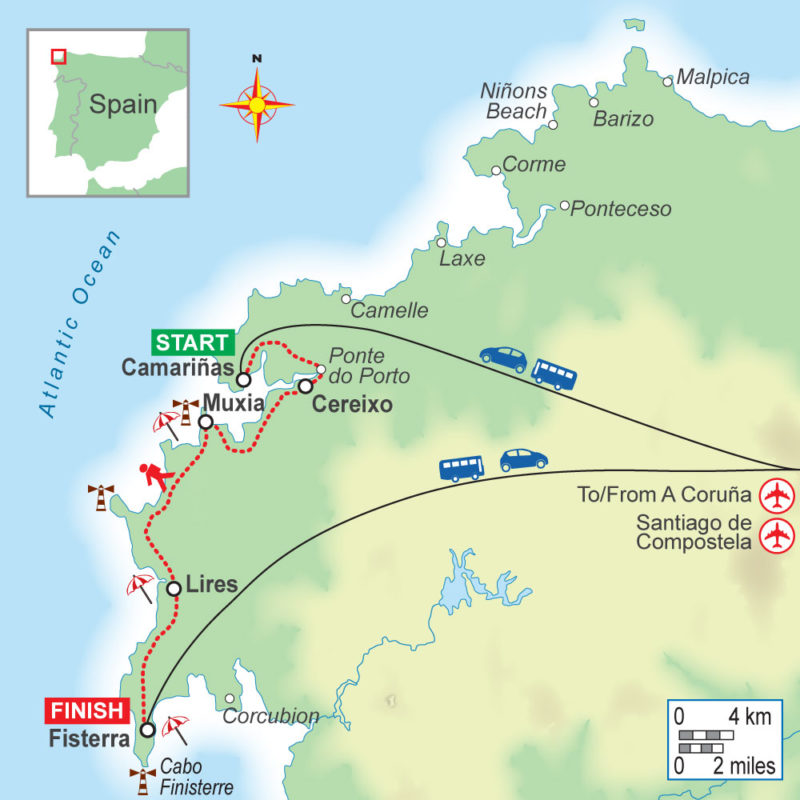 Day 1 - Arrive Camariñas
You reach Camariñas normally by taxi from Santiago or A Coruña airport. Settle in, have a look round and select somewhere to eat.
Day 2 - Camariñas to Cereixo (5 night start)
An easy day on good tracks and paths that wend their way inland to explore Galicia's more rural side of life. There's a chance for a swim at Ariño Beach which you cross on the way to A Ponte de Porto, where you should stop for lunch. Then follow the course of the River Porto to the fascinating site of Torres de Cereixo, before heading to Casal de Cereixo, a lovely converted farmhouse, for an excellent supper and a quiet night's sleep.  (4hrs, 15¾km, CUSs 250m)
Option
For the time-poor, this day and the following can be combined, missing out the night in Cereixo.
Day 3 - Cereixo to Muxia
Having waved a fond "hasta luego" to your lovely hosts at Casal de Cereixo, today's walk takes you quickly back to the Camino you left yesterday. Follow the Rio Porto to its mouth and you will suddenly realise how quiet the last day was, away from the crashing waves of the Atlantic. As you head to Muxia, you will visit the unspoilt village of Merexo and the deserted mills of Os Muinos. Swimming is definitely on the cards today too, with at least three beaches you could test out, conditions permitting.  (Easy-medium: 4¾ hrs, 15½ km, CUSs 375m)
Day 4 - Muxía to Lires
Let the drama begin again! After a couple of easier days, the excitement starts almost as soon as you leave your accommodation with a quick scramble up to the Monte Corpiño mirador with amazing views back to Muxia and beyond. Then explore the end of the peninsula and the Nosa Señora da Barca church and lighthouse before setting off for Lourido Beach and your first chance for a swim. Today is a long and quite tough walk (even though we have abridged it to keep it within the capabilities of most). Follow the coast and climb up to the top of Monte Pedrouzo before descending back to sea level at the beach of Moreira. After that, the going is easier and with a few more ups and downs, you will explore a more rural part of the coast before descending once more to the huge beach at Nemiña. Good roads and tracks then take you upriver to your much needed accommodation for the night in Lires. (Hard: 7¼ hrs, 23½ km, CUSs 940m, or Medium: 2¼ hrs, 9½ km, CUSs 500m after a taxi start)
Day 5 - Lires to Fisterra
And so to the end of the world… And what an epic journey too! The day starts peacefully enough as you follow the path of the River Lires down to the point at which it disgorges into the Atlantic but then you climb up to the cliff tops and spend much of the morning following the coastline. Descend to the golden beach of Rostro – over a mile long and a perfect place for a swim.
It's up to the cliff tops again after that and you'll pass rocky coves far below but will sometimes feel the spray from the crashing waves even at this height. From the peak of Veladoiro you'll be able to see Finisterre in the distance but it's still quite a walk. A further chance for a swim as you pass the town of Fisterra and then, following a final climb to remind you that this is a pilgrimage, it's onwards to the lighthouse where you may have chosen to stay for the night.  (7¼hrs, 20¾km, CUSs 830m, or 3¾ hrs, 11km, CUSs 400m after a taxi start)
Depart for home
…or choose to spend a further night in Fisterra, or why not a night or two in either Santiago de Compostela or A Coruña?
Travel Information
ARRIVING AND DEPARTING BY AIR

The best "local" airports are either Santiago de Compostela or A Coruña. Intercontinental flights would use Madrid – internal flights from there connect with both airports (or transfer by train – see below).
While transfers to the start by bus are theoretically possible, they are poorly timetabled and also involve a final leg taxi in any event. Buses between Fisterra and Santiago or A Coruna are also possible but they take a long time – therefore taxi transfers from and back to both airports (or railway stations/town centres) are included in the holiday price.
SANTIAGO DE COMPOSTELA
Land by: 18:00 for taxi transfer to first hotel
Return flight earliest: 14:30 (no time limit with pre-booked taxi)
A CORUNA
Land by: 18:00 for taxi transfer to first hotel.
Return flight earliest: 14:00
Return flight earliest times not applicable if using a pre-booked taxi.
Flight information can change rapidly and not all flights run daily. Please do check directly with the airlines' websites or Skyscanner (see below) before finalising any booking with us. Do not book your flights until we have confirmed that we have provisionally reserved accommodation for you.
For up-to-date schedules and flights from all airports check Skyscanner.
See "Getting to the start of the walk" below for transfer information
ARRIVING BY TRAIN
Nearest railway stations:
Start and Finish: Santiago de Compostela or A Coruña
Train timings:
Santiago – Madrid 5½ hrs
Santiago – A Coruña 1 hr
ARRIVING BY CAR
Parking is available in Malpica and Camarinas on quiet side streets for the 10- and 5-night versions; in Laxe (7-night), parking in the hotel car park is best (€6.50 per day). Returning, no supplement for taxi back to car (except Malpica, small supplement).
Getting to the start of the walk
OUTWARD
Start points are Malpica (full route), Laxe (7-night route) or Camariñas (5-night route). As the bus service is a little infrequent (and no buses on a Sunday), a pre-booked taxi to get you to your first night's accommodation is included in the holiday price. For those wishing to make their own way to the start a discount will be available.
RETURN
End point is Fisterra. Regular bus from Fisterra to Santiago de Compostela (2-3 hrs) and regular shuttle bus to Santiago airport. For A Coruña, regular bus from Fisterra to A Coruña bus station (2 hrs) then local taxi (easiest) or shuttle bus.
Further nights in Santiago: From Santiago centre, A Coruña airport can be reached by either train or bus, both involving a change in A Coruña to local bus or taxi.
Pre-booked taxis available for all return journeys. For pre-bookable taxi prices, see "Prices".
Full transfer advice, including timetables, is provided in your Walkers' Pack. Contact us if you would like additional pre-booking information.
Where You'll Stay
As can be expected on a long-distance trail, one has to a certain extent to accept what is available, but we have done our best to select the most charming. Small pensions, large family hotels and zany hosts are all in the mix, and you can end at the former lighthouse buildings at Finisterre – now converted into a boutique hotel and restaurant!
Night 2
Cereixo – Casal de Cereixo (dinner, B&B)
Lovely old farmhouse in a rural setting where a warm welcome is guaranteed. Eat well in Julio's dining room and perhaps sample his (very strong!) orujo, a source of pride for him.
Night 4
Lovely village house with great hosts. Abuela does a rather fine cake.
Night 5
4* boutique hotel on the edge of the world with well-equipped rooms and good restaurant specialising in Galician dishes. No twin bedded rooms but can put an extra bed in a double room required (supplement).
Camariñas – Hotel Puerto Arnela (B&B)
Comfortable hotel with good restaurant, just over the road from the port. Restaurant closed Sundays.
Website
Cereixo – Casal de Cereixo (dinner, B&B)
Lovely old farmhouse in a rural setting where a warm welcome is guaranteed. Eat well in Julio's dining room and perhaps sample his (very strong!) orujo, a source of pride for him.
Website
Muxia – Bela Muxia (accommodation only)
Very modern and spotlessly clean albergue with private rooms, near the harbour.
Website
Finisterre – O Semaforo (B&B)
4* boutique hotel on the edge of the world with well-equipped rooms and good restaurant specialising in Galician dishes. No twin bedded rooms but can put an extra bed in a double room required (supplement).
Website
Fisterra – Hotel do Banco Azul (B&B)
Newly renovated, very comfortable and friendly hotel in the heart of Fisterra, on the edge of the port.
Website
Santiago de Compostela hotels:
For those taking a further night or two in Santiago de Compostela either before or after the walk, we have a choice of two lovely hotels to offer you.
Choose either the
Hotel Rua Villar (left), a centrally loca
ted hotel just 100m from the Cathedral, or celebrate in style at the Parador de Santiago (right), an ornate former pilgrims' hospital built in 1499, situated in Santiago's main square.
A Coruña hotel:
Alternatively, make a stop in A Coruña before or after the walk. The Eurostars Blue Coruña Hotel has been suggested by one of our clients (who also wrote this blog about the town). It's a modern, 4-star hotel, conveniently located within the central commercial district.
Prices
Price: from £
690
for 5 nights
Total 5 nights in double/twin room, 4 breakfasts (nearby café when not provided), 1 evening meal, 1 picnic lunch, taxi from Santiago or Coruna (town or airport) to Camariñas at start, taxi from Fisterra back to Santiago or Coruna (town or airport) after the walk, luggage transfers between all hotels on walking route; full Walkers Pack with route directions, maps, transfer and background information; local telephone support.
All prices are per person unless otherwise indicated, and are based on a standard booking in May. Prices may vary seasonally and stays at O Semoforo at weekends and during holidays are subject to a supplement. A fixed price will be given to you before you commit.
Single Room Supplement (SRS): From £165
Lone Traveller Additional Supplement (LTAS): From £180
Large Party Saving (LPS): Groups of more than 2 people (on an identical itinerary, on the same booking and booked at the same time) – discount of at least £20 per person
Maximum party size: 10
Discount of £60 total for those making their own way to the first hotel in Laxe.
Add Ons
Extra nights in Laxe, Camariñas, or Fisterra:  Contact On Foot – seasonal pricing
Nights in Santiago de Compostela or A Coruña: Contact On Foot – seasonal pricing
Sending Walkers Packs to addresses outside the UK:  £10-£40 (per pack, location dependent)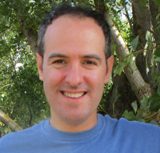 Our local team
Aznar Fernandez de Pinedo
Aznar was born and grew up in Bilbao, where he soon developed his love for nature (he is a keen naturalist), hiking and the rural environment in general. He studied Business and has worked for many years in multinational corporations in the IT sector, living in both Barcelona and Madrid. But in 2014 he decided to change his career to work on what he loves most.

Sign up to our Newsletter
Witty, compelling and full of fantastic ideas for your
next walking holiday. It's the perfect travel companion!