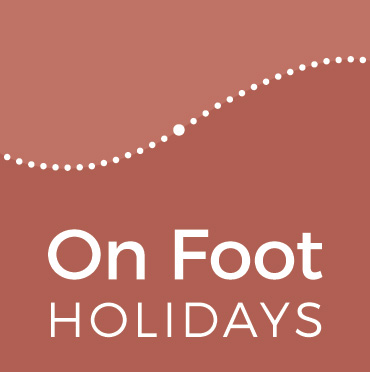 View Shortlist
Office now closed
Opening Times
Office hours: Mon - Fri 09:00 - 17:30; Sat 09:30 - 13:00
Office hours: Mon - Fri 09:00 - 17:30; Sat 09:30 - 13:00
Office hours: East Coast USA: Mon - Fri 09:00 - 17:30 (04:00 - 12:30 local time); Sat 09:30 - 13:00 (04:30 - 08:00)

West Coast USA: Mon - Fri 09:00 -17:30 (01:00 - 09:30 local time); Sat 09:30 - 13:00 (01:30 - 05:00)
Office hours: Ottawa: Mon - Fri 09:00 - 17:30 (04:00 - 12:30 local time); Sat 09:30 - 13:00 (04:30 - 08:00)

Vancouver: Mon - Fri 09:00 - 17:30 (01:00 - 09:30 local time); Sat 09:30 - 13:00 (01:30 - 05:00)
Office hours: Canberra: Mon - Fri 09:00 - 17:30 (20:00 - 04:30 local time); Sat 09:30 - 13:00 (20:30 - 24:00)
Office hours: Mon - Fri 09:00 - 17:30 (22:00 - 06:30 local time); Sat 09:30 - 13:00 (22:30 - 02:00)
Office hours: Mon - Fri 09:00 - 17:30 (check internet for local time equivalent); Sat 09:30 - 13:00
Ligurian Hills – 8 nights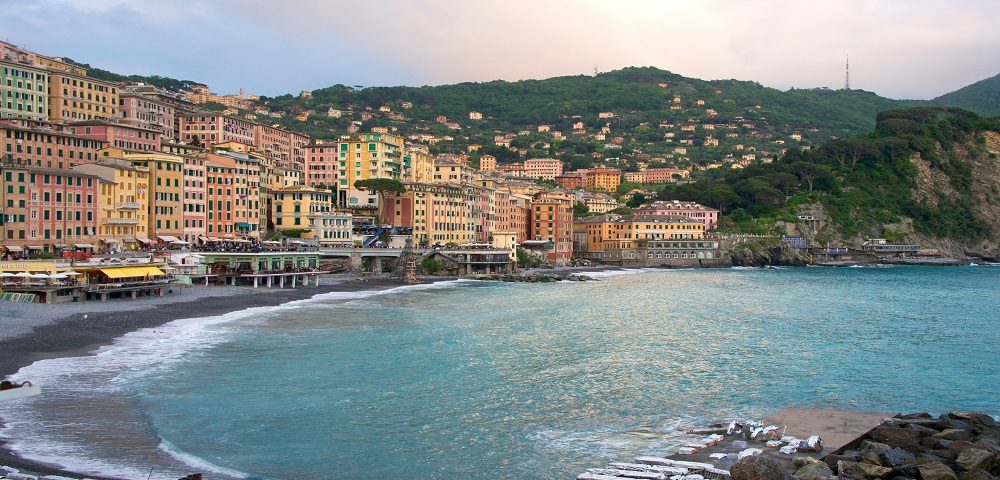 Camogli
Apennine panorama
Ligurian riviera
Apennines
Vines and village
Autumnal produce
The afternoon ahead
Easy routes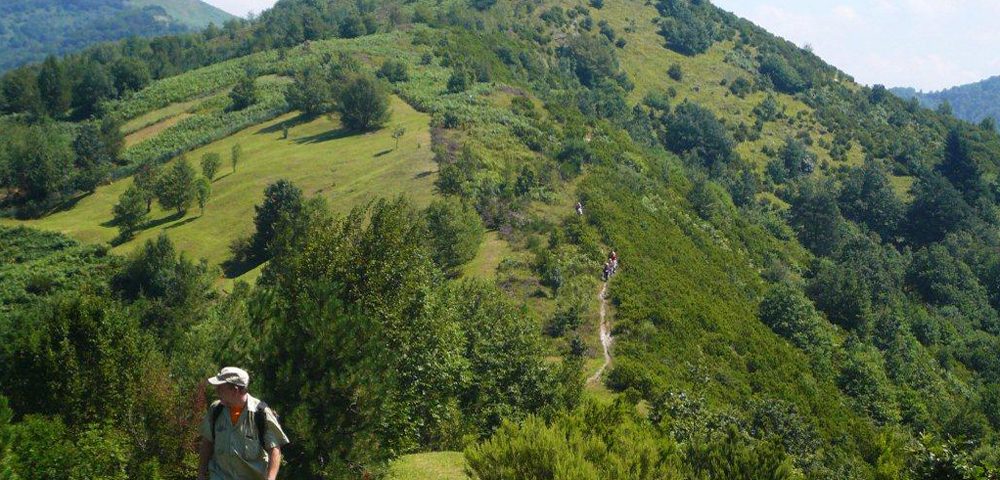 Monte Castelluzo
Camogli waterside
Colourful Camogli
Ligurian sunset
I liked walking through the different sorts of landscapes. We didn't even meet any other walkers, except on the Sunday, at the top. The flowers were fantastic! The paths themselves were often truly lovely - the old road, the contouring bits, the ridges in both woods and open.
It was great to get to each place to find each accommodation so different and interesting. They were all nice and the food and drink excellent. I like that the places we stay are low key but have what we want, and knowing that there are people on the ground who know what we are doing and are there to help if necessary.
Stephen and Joan Carter, Edinburgh, UK - June 2019
We had an amazing time so wanted to thank you very much for all the seemless service and preparation materials, maps, instructions and overall experience. We were very satisfied.
I am glad I contacted you last minute for the GPS files and downloaded the app, as it certainly came in handy. Even my paper map-loving Dad agreed it was very useful!
Flora Last, Sheffield, UK - June 2019
We are just back from the fantastic walking holiday experience we enjoyed on the Via del Sale! Everything was so well organized and the maps and notes were spot on. Hosts in all the hotels and guesthouses were wonderful!
The walks themselves were simply stunning with unspoilt scenery and magnificent terrain. We received warm welcomes everywhere, ate delicious food and revived weary legs with delicious wines and cool beers!
Gillian Perdue, Dublin, Ireland - April 2019
We loved the walk.
Views were amazing and it was great to be walking through the vineyards at harvest time and the woods at mushroom picking time.
Susan Roughton, Bristol, UK - September 2018
We liked the remote hills and ridge walks, particularly on the last four days.
We enjoyed the ancient paths, the old and attractive forests, the accompaniment of lots of butterflies and birdsong and the tranquillity of the walk.
Colin Passey, Southsea, UK - June 2018
Liguria really was unspoilt Europe. Challenging and exciting route - terrain that I did not even know existed before coming here, and could not possibly have done without guidance.
We loved the way agriculture was still active here, and farms and villages were alive in a way they are not in other parts. Exhilarating walking and hospitable local hosts.
Helen Grove-White, Anglesey, UK - May 2018
The places we stayed were fabulous – warm, friendly and each unique in their own way.
All were superb but Paul and Arabella were particularly welcoming and their cooking sublime. Capanne di Cosola put on the most amazing meal and the boys thought the meat cooked over the fire at Due Ponti heaven. A big thank you to everyone at every place who went the extra mile in dealing with the fact that 3 of us were gluten free.
Elizabeth Fisher with Corin (13) and Arthur (11), Oxford, UK - August 2016
We wanted to tell you how much we enjoyed the walk in the Ligurian Hills.
It's our favourite so far! The scenery was spectacular and so were the meals at the end of the day. It was a real bonus that we had sunny, coolish days. What a beautiful part of Italy! I'm sure we'll never forget having our picnic in the middle of the huge field of narcissus in full bloom, or sharing the very narrow hillside path with a herd of 20 cows.
Susan Johnstone, Victoria, Canada - May 2016
More independent feedback
At a glance
8 nights (6 walking days)
How much walking?
Full days: 13½-24km per day, 3¾-7 hrs walking
Using shortening options: 10-17km per day, 2¼-5 hrs (using taxis)
From the high Apennines to the stunning Ligurian coast
Following the "Via del Sale" (Salt Road) from "Little Tuscany" or Oltrepo Pavese, this route travels across the foothills of the majestic Apennine chain in its westward extension from Pisa.  This is bucolic Italy, fiercely proud of local traditions and in particular local food and wine. The first day's walking in this region is through vineyards and woods, to get you in trim for the next four days of high ridge walking, scene of Hannibal's march on Rome in 218 BC. From the historic valley town of Varzi, you will climb swiftly above the 1000m mark and will stay there for much of the next four days, before tumbling down to the sea at the picturesque fishing port/resort of Camogli, about 30km west of the Cinque Terre and, we think, far more authentic and Italian.
This is a route for the seasoned walker – the views are tremendous but the days are quite long, unless you take our shortening options.
For those who would like a day (or more) in the company of a guide we can offer the services of Lucina Gioia – contact On Foot for more details.
Walked by On Foot staff: Simon and Mary
REVIEWS: For independent walker reviews submitted to the Association of Independent Tour Operators visit Aito.com.
TRAVEL ADVICE: To find the latest travel advice from the Foreign & Commonwealth Office for UK citizens travelling to Italy, click here. Citizens of other nations will also find it useful, but should always check their appropriate local agency.
COVID-19 SAFETY PRECAUTIONS: Please read our summary of current regulations.
Route Highlights
The picturesque countryside of the Oltrepo Pavese  – "Little Tuscany"
Walk in the footsteps of Hannibal and Frank Sinatra's mother
Local wines and sophisticated home cooking
Varzi and its historic centre
Crossing the Ligurian Apennines
Your first glimpse of the blue Mediterranean
The harbour and beach at Camogli
This route features the following characteristics and interests: Coast, Mountains, Remote, Villages and farms, Drive to route, Food, Vegan friendly, Wine
We Recommend
An extra day at the start to visit Pavia.
Eating and Drinking
Paolo at Capanne de Cosola, a remote restaurant on a high pass recommends "home-made pasta stuffed with mashed potatoes and topped with melted Montebore, a typical cheese of the Val Borbera. With this dish usually the best wine is the 'Bonarda' wine produced in the Oltrepò Pavese."
However this is also a route where we can now offer a special experience for vegan and vegetarian walkers – we have been assiduous in securing a varied and imaginative diet all the way along the route (though strict vegans will need to miss out a night in Varzi).  The end, Camogli, boasts several restaurants that specialise in vegan dishes. Find out more in our Travellers Blog here, and see some sample dishes here.
How much Walking?

Full days: 13½-24km per day, 3¾-7 hrs walking
Using shortening options: 10-17km per day, 2¼-5 hrs (using taxis)
Walking on paths and tracks, several steep sections after leaving Varzi. Paths are well marked. Highest point on route: 1,650m.
Medium-hard: Average cumulative uphill stretches (CUSs) 634m (425m – 1210m) per day.
Medium: CUSs 422m (250m – 900m) using shortening options on Days 2-6
GPX file available for handheld GPS or smartphone App for complete route.
Important note: Times given for each day are  walking times for an "average" walker and exclude stops.  "CUSs" stands for "Cumulative Uphill Stretches" and measures the aggregated ascents in each day, expressed in metres of climb.  See "Walk Grading" for more information.
When to go?
The best months to walk: May, first half of June, September when Camogli hotels allow (minimum stays often apply).
Other possible months: April, October
This is a route that is best walked after the snow has melted from the hills (still a possibility in May). May and June are lovely for flowers but June can start to be a little hot though height will ameliorate excessive temperatures. Camogli hotels ask for minimum stays of more than one night end June and all July, rendering the shorter versions impossible in this period. September can be busy, but October should be glorious, though with the risk of rain.
Please note: date ranges shown are for a 'normal' year. While Covid-19 restrictions remain, please contact us to discuss your plans and availability.
Start Dates
Recommended
Possible
Unavailable
Weather Chart
Temperature and rainfall chart for Varzi
Itinerary
Day 1 - Arrive in Montalto Pavese
Arrive in Montalto Pavese and rest after your journey, explore the surrounds and certainly have a good dinner.
Day 2 - Montalto Pavese to Fortunago
From your first night's accommodation, enjoy expansive views as you dip down into the valley of the Ghiaia di Montalto and up again to the ridge. A lovely, if switch-backing, end to your day takes you off the ridge and through the lovely village of Fortunago, where you should linger, as this is one of the "Borghi più belli d'Italia". (Medium-hard: 3¾hrs, 13½km, CUSs 600m).
Alternatives: Either miss the walk completely by hitching a lift with the luggage (ask your host), or ask your next host to collect you just after the 2hrs timing point.
Day 3 - Transfer to Fortunago, then walk to Varzi
After a transfer by your host to Fortunago (included), the day starts with a quiet stretch of asphalt before rejoining the ridge, with the last views of the Oltrepó. Leave the open at the "Cross on the col" and then track through beech woods along the ridge top of M. Bruno to the castle at Oramala, before descending to the old town of Varzi in the valley. Your next day's walking rears up ahead of you! (Medium-hard: 4¾  hrs, 20km, CUSs 650m) Alternatives: Arrange a ride with the luggage courtesy of our excellent host, as far as the Cross. (Easy: 2¾ hrs, 10km, CUS 225m)
Day 4 - Varzi to Capanne di Cosola
Start with a sustained climb up to Castellaro (you can ride with the luggage along this section if you prefer), then up the valley of the Fosso. Climbing steeply up through beech woods, you reach the main ridge just before Monte Bogleglio. Then – a long and sometimes dramatic ridge walk, with a possible bagging of Monte Chiappo at the end before your next night's excellent meal at the mountain lodge at Capanne di Cosola. (Hard: 7 hrs, 21 km, CUSs 1210m). Alternative: ride with the luggage to Castellaro, saving 2 hrs and 350m of ascent.
Day 5 - Capanne di Cosola to Due Ponti
This is the majestic day. 14 km of high walking, culminating in the meadows which surround Monte Cavalla and views for ever.  From here you will be following the old road down (now abandoned except for foresters and walkers) for 6 km to the valley floor, to your comfortable accommodation at the hamlet of Due Ponti. (Medium-hard: 6¾ hrs, 23km, CUSs 550m) Alternative – two easier shortening options (8½ km and 19½km), or ride all the way with the luggage.
Day 6 - Buffalora to Calcinara
This gorgeous walk seeks to do the impossible. After a short transfer, climb (gently) up to Monte Lavagnola; the climbing is then all but done and the rest of the walk consists of high contouring – maintaining the same level but with the most stupendous views of a much more cultured landscape than the day before – wooded valleys, small farms and villages. And you even get not one, but two, potential pit stops at good bar-restaurants. Your final walk into Calcinara will be rewarded by great friendliness, good food and drink – and almost no English!  (Medium: 6 hrs, 19 km, 490m CUSs). Alternatives: Shorten to 2½ hrs or 4 hrs (with lifts).
Day 7 - Calcinara to Camogli (for one night)
A wonderful final day – you continue along the ridge eastwards, then southwards to the coast at Camogli. Again the views will never let you down, and the final mountain spur before the end, with the sea on each side, will be much photographed. Your hotels in Camogli are all welcoming, whatever grade you have opted for. (Medium-hard: 5 hrs, 15 km, 430m CUSs). Alternatives:  None except to ask Fausto's uncle for a lift with the luggage.
Day 8 - Free day in Camogli
Do a bit of free coastal walking to San Fruttuoso's idyllic car-free bay, or to Portofino, take a trip on the coastal ferry, take the train to the Cinque Terre (1½ hrs) for some station-to-station walking – or just relax!
Departure day
Return home – or why not stay a day or two longer?
Travel Information
ARRIVING BY AIR
The best airports are Genoa, Milan (Linate, Malpensa and Bergamo), and Pisa. Flights also possible via Turin.
Land By: 16:00 (Pisa 14:30 and Milan by 15:00 so as not to miss supper) for public transport connections to Voghera.
Return flight earliest: 12:00 (Genoa), 13:00 (Pisa), 15:00 (Milan airports) for train connections from Camogli (see transfer information below).
Land by/earliest return times not applicable if using pre-booked taxi.
Flight information can change rapidly and not all flights run daily. Please do check directly with the airlines' websites or Skyscanner (see below) before finalising any booking with us. Do not book your flights until we have confirmed that we have provisionally reserved accommodation for you.
For up-to-date schedules and flights from all airports check Skyscanner.
See "getting to the start of the walk" below for transfer information.
ARRIVING BY TRAIN
Nearest railway stations:
Start: Voghera
Finish: Camogli
Sample journeys by rail:
TGV from Paris to Gare de Lyon to Marseille-St-Charles, and a Thello train onwards to Voghera. Alternatively go via Paris to Zurich HB and Milan Centrale – a quicker route but with one more change. ~10 hours
Coming back, consider travelling from Camogli to Paris via either Genoa and Turin or taking a longer route via Milan and Basel. Another choice might be to get to Milan Centrale for the Thello sleeper train to Paris.
We suggest thetrainline.com for times, ticket booking and other information.
ARRIVING BY CAR
Your car is best left with our hosts at Cella di Montalto (private parking) or Fortunago (quiet country road outside house). Parking in Varzi also possible (public car park, pay locally tbc). Returning, train to Voghera then taxi (pay locally, see "Prices").
Getting to the start of the walk
The first accommodation is normally in Montalto Pavese, though the 5-night version starts in Varzi. The last hotel is in Camogli. Transfer times and methods are suggested for the three Milan airports, Genoa and Pisa. For train arrival transfers see below.
Outwards:  Bus/Train then either short taxi (Mornico Losana) or bus or taxi (Varzi) – Milan airports or Genoa  2½ hrs, Pisa 4 hrs, OR pre-bookable taxi transfer from airport to first hotel
Return: Train then Airport bus – Genoa airport 2 hrs, Milan airports 5 hours, Pisa airport 3 hrs
Transfers from train stations:
Outwards: From Voghera station pre-bookable taxi to Montalto Pavese, public bus or pre-bookable taxi to Varzi
Return: Camogli station is within walking distance from most hotels
For pre-bookable taxi costs, see "Prices"
Full transfer advice, including timetables, is provided in your Walkers' Pack. Contact us if you would like additional pre-booking information.
Where You'll Stay
A wonderful range of local accommodation, including the highly stylish, the earnestly mountain and the friendly basic. All are committed to our ideals, and those before the coast all use locally-sourced (or home-grown) food and wine.
Prices
Price: from £
1120
for 8 nights
Total 8 nights in double/twin room, all breakfasts, 5 evening meals, 6 picnics, all luggage transfers, and a shortening transfer at the start of the day from Varzi if required; full Walkers Pack with route directions, maps, transfer and background information; local telephone support. Locally levied tourist taxes are not included.
All prices are per person unless otherwise indicated, and are based on a standard booking in early May. Prices may vary seasonally and a fixed price will be given to you before you commit.
Single Room Supplement (SRS): From £175
Lone Traveller Additional Supplement (LTAS): From £285
Large Party Saving (LPS): Groups of more than 2 people (on an identical itinerary, on the same booking and booked at the same time) – discount of at least £60 per person
Maximum party size: 10 (when using two different accommodations in Fortunago).
Add Ons
Extra nights in Camogli hotels and/or other stops en route: Contact On Foot Holidays (seasonal pricing)
Upgrade hotels in Camogli: Contact On Foot Holidays (seasonal pricing)
Taxi Milan airports to first hotel: Malpensa £165 (1-3 pers.), £190(4-8); Linate £125 (1-3), £145 (4-8); Bergamo £210 (1-3), £240 (4-8)
Taxi Genoa airport to first hotel: £165 (1-3 persons) £195 (4-8)
Taxis from/back to Pisa airport: Contact On Foot Holidays
Taxi from Voghera station to Montalto Pavese (pay locally) €40 (1-4 pers.), €50 (5-8); from Pavia station €65 (1-4), €75 (5-8). Voghera to Varzi €55 (1-4); €65 (5-8)
Spa entry at Capanne di Cosola: €15 per person (pay locally)
Sending Walkers Packs to addresses outside the UK: £10-£40 (per pack, location dependent)
Guided walking day with Lucina Gioia – price depends on day(s) chosen, but budget for £155 per day per party
Our local team
Paul Lizioli / Greta Coperchini
Paul is a seasoned voyager and has travelled extensively for both business and pleasure (bleasure!?) to over 50 countries and over 500 places on all continents. Paul created our route through the Ligurian Hills to the sea.

Greta now looks after our walkers on this route from her home in Varzi, where she also operates a restaurant and B&B.

Sign up to our Newsletter
Witty, compelling and full of fantastic ideas for your
next walking holiday. It's the perfect travel companion!