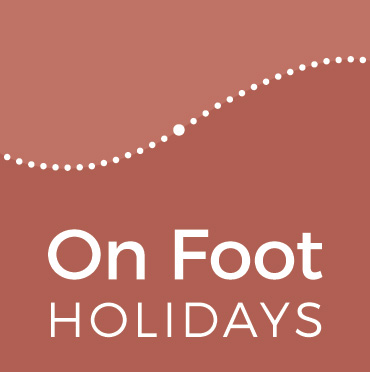 View Shortlist
Office now closed
Opening Times
Office hours: Mon - Fri 09:00 - 17:30; Sat 09:30 - 13:00
Office hours: Mon - Fri 09:00 - 17:30; Sat 09:30 - 13:00
Office hours: East Coast USA: Mon - Fri 09:00 - 17:30 (04:00 - 12:30 local time); Sat 09:30 - 13:00 (04:30 - 08:00)

West Coast USA: Mon - Fri 09:00 -17:30 (01:00 - 09:30 local time); Sat 09:30 - 13:00 (01:30 - 05:00)
Office hours: Ottawa: Mon - Fri 09:00 - 17:30 (04:00 - 12:30 local time); Sat 09:30 - 13:00 (04:30 - 08:00)

Vancouver: Mon - Fri 09:00 - 17:30 (01:00 - 09:30 local time); Sat 09:30 - 13:00 (01:30 - 05:00)
Office hours: Canberra: Mon - Fri 09:00 - 17:30 (20:00 - 04:30 local time); Sat 09:30 - 13:00 (20:30 - 24:00)
Office hours: Mon - Fri 09:00 - 17:30 (22:00 - 06:30 local time); Sat 09:30 - 13:00 (22:30 - 02:00)
Office hours: Mon - Fri 09:00 - 17:30 (check internet for local time equivalent); Sat 09:30 - 13:00
Snow and sunshine from around the world!
The long days of January have at last come to an end and the world looks towards the coming months of the year with renewed hope. Although it's difficult for those of us experiencing dreary weather and short days, it is so important that we all keep walking so that we're ready when the time comes to explore further than our back gardens! However, if you need a little inspiration to get outside, we have just the thing…
On Foot's Local Contacts are very much an extension of the On Foot family and we have been in regular conversation with them over the past few weeks. Normally, they are responsible for looking after our walkers and maintaining the routes but now they would like to share with you what they have been up to as well as offer you a different view of the countries we know so well, but rarely see out of season. Enjoy!
---
Photographs are listed by country, then by route and Local Contact. Click on the pictures to make them larger.
SPAIN:
Guy Hunter-Watts, Andalucia
"A sprinkling of snow a few days ago in Andalucia. This is Molly who was adopted from a refuge and likes walking almost as much as I do!"

Aznar Fernandez de Pinedo, The Lighthouse Way, Basque Pyrenees, Basque Country, Camino de Santiago
"We had a lot of snow in the city of Madrid. But the interesting thing is that in the high sierra (over 2300m) there was way less snow than in the flatlands. The storm came from the south, and in the famous Toledo there was even more snow than in Madrid! The middle picture below is of the village Cercedilla, in the sierra of Madrid. The picture on the right is the start of Gredos mountains, with lovely chestnut forests."
Jesca Verdon-Smith, Mallorca
"Greetings to you all from Mallorca! The mountains are alive with happy new year [local] hikers. The island residents are keeping fit discovering the hiking trails in the absence of gyms and sport centres being open due to covid restrictions. No tourists to guide through the Serra de Tramontana sadly for almost a year now but I have been busy planning weekend hikes for the family and our other groups of friends with kids this winter. It is wonderful to see the kids enjoying the big outdoors, free of face masks which they have to endure all day at school and all chatting to each other as they go. No phones insight! And all of us marvelling at the wonders of nature. Here I am posting photos of a memorable hike two weeks ago from the town of Soller and a circuit into the stunning Barranc de Biniaraix. This is one of the On Foot hike routes. An ancient pilgrim path to the monastery of Lluc, part of the Gr221 and famous for its thousands of cobbled steps and water cascades after heavy rain. This was the weekend after the snow storm fall on the Tramuntana mountains. Yes it does snow in Mallorca! Bitterly cold day but the views of Soller's snow capped peaks and sound of rushing water down the Barranc was totally magical. Hot potatoes with bolognese picnic lunch washed down with flasks of hot wine kindly carried up the mountain by the men certainly recharged us at our lunch stop! More hikes planned. Also, the Almond blossom is starting to bloom! Spring on its way! Saludos! Jesca."
CZECH REPUBLIC:
Petr Hoska, Bohemian Paradise
"Hi everyone, I hope you are all well in these times. Also in the Czech Republic during January, an above-average amount of snow fell. Because the ski resorts are closed, many people have pulled out cross-country skis or bobsleighs. Snow statue of Krakonoš (Lord of the Mountains) – this is a tradition in Jilemnice (a town in the Giant Mountains). Today I made a cross country trip around 2nd highest hill in Bohemian Paradise – Tábor. On Friday it was snowing and this morning was -14°C and sunny all day. Perfect conditions. More circular views to Bohemian Paradise [below]. Trosky castle and Kozákov hill. On the other side Jizerské hory and Krkonoše (Giant Mountains). The cats [on the skis!] are my own in front of our house – their names are Mica (the most typical name for cats) and the cat boy's name is Mourek (Tabby). They are very curious! Petr"
GREECE:
Ariana Masselou, Andros
"Good morning everybody from Greece. In the Aegean in Andros, it seems that winter has not come yet … it feels like spring! These pictures are from a walk I did on Andros yesterday! "Trekky" (my dog) greets you!"
ITALY:
Daniele Cavazzoni, Tuscany
"We had a lot of snow a couple of weeks ago..which has covered most of our mountains. Last Thursday I did a snowshoes hike on Monte Amiata! That's the extinct volcano which overlook most of our Tuscany route. Not that high (1700 m) but so imposing compared to the gentle hills of Val d'Orcia around it…"
Beatrice Bariletta, Lake Maggiore
"Hi from Italy, Ossola Valley, Alps of Piedmont! Here spring is still very far…just a dream… but we have wonderful snow despite we are not so free to move to enjoy it! Nice snowshoes hikes, but temperatures very cold, – 9 C !"
Isabelle Johnson, Dolomites
"There's been lots of snow for snowshoeing and cross country skiing in the Dolomites too!"
Greta Coperchini, Ligurian Hills
"Hello everyone! Watch this fantastic video of Monte Chiappo, on the path of the Ligurian hills, third stage. Here we are in Varzi near Milan in northern Italy!"
PORTUGAL
Paul Burton, Northern Portugal
"Hi everyone! Here in N. Portugal we have had heavy snow during early January but now it has gone really warm and humid. The picture shows the Serra Amarela and, almost invisible, the village of Germil, on the walking route. Stay safe everyone! Best wishes, Paul."

ENGLAND:
Caroline Evans, Devon.
"No snow here in Devon, warm and a bit damp, but the early Spring flowers are just beginning to show their faces. I'm off for a walk along the coast not far from here this afternoon – the waves were huge after an Atlantic storm came through yesterday. However this is a view of a quieter moment last week. The picture on the right is of my family walking in Dartmoor."
We hope you have enjoyed looking through the photos and reading about what the Local Contacts have been doing. All the photos here have been taken by our Local Contacts and the messages are their own words. Do send us your own updates of where you have been wandering as we love hearing from all of our walkers!
All the very best,
The On Foot Team.
One of the delights of rural walking is knowing that you're following in the footsteps of countless others who have trodden the way before you – Greek farmers, Roman centurions, Italian salt traders, WWI soldiers, Welsh cattle drovers, and millions of pilgrims on their way to the shrines of Europe. It doesn't take much imagination to see them walking or riding ahead of you, sharing a loaf of bread, a flagon of ale and an outrageous story.
So many of the old ways have been lost, overgrown or evolved into major highways, but we've sought out some of the best remaining historic routes for you. On one of our newest holidays – Southern Snowdonia Short Break – you'll walk on tracks across the Welsh hills that are several thousand years old. Descending from the summit of Diffwys, join the old London-to-Harlech coach road – now only hikers and cyclists pass where Roman soldiers marched and the packhorses of medieval times serviced the mines. This road would have been busy with masons and supplies for the building and maintenance of Harlech Castle to the north, and with "post boys" carrying the mail to towns on the coast. The road was marked with milestones in 1765, some of which can still be seen beside the track, pointing the way for ox carts, horse-drawn sleds and coaches in all weathers.
The drovers' roads of north Wales are another feature of our Welsh holiday. Drovers were a tough bunch, walking or riding for up to three weeks to take cattle from the farms to lucrative markets as far away as London and the southeast of England. By the mid-seventeenth century the Welsh economy was dependent on the trade, with as many as 60,000 cattle a year heading over the hills, as well as sheep, pigs and poultry.
The routes they took were necessarily remote, as they avoided the expensive toll roads and attempted to evade thieves waiting by the roads to relieve them of the proceeds of their sales on the return journey. The tracks can still be walked in some places – often roughly paved, with a low wall or bank on either side. The farmsteads and inns where the droves stopped for the night were marked with three scots pine trees, and you may still see these at a quiet spot where the buildings have since tumbled to ruins. The droves are long gone, superseded by roads and railways, but maybe their ghosts can still be heard on the ancient ways…
Explore the On Foot Holidays website for more historic trails – there are a few ideas to get you started below. There's nothing to stop your wishful thinking for a 2021 walking holiday, and we'll be here when circumstances allow and you're ready to book.
Happy walking!
From all of us at On Foot Holidays
Portugal is the place to be! And it's not just us saying that – it was voted Best Tourist Destination in the World for two years running in 2017 and 2018 at the World Travel Awards. We heartily endorse this, and add that the warmth of the welcome here is hard to beat. In fact, there has been a special affinity between Portugal and Britain over many years, which continues to this day.
While many visitors will be looking for beaches and wall-to-wall entertainment, we know that On Foot walkers are far more adventurous, and the remote hills of the Peneda-Geres National Park in the north of the country are gorgeous, if challenging, hiking country. Here are communities living a life that has barely changed in centuries amongst stone houses and granaries, gorse-clad hills and rolling pastures. You'll share the paths with picturesque horned cattle and Garrano ponies.
Do you need more reasons? Well, there's port wine to be tasted, as well as the local Vinho Verde, which is not green as its name suggests, but a light, refreshing white with a touch of fizz. Among other delicacies to be tried is Bacalhau – dried, salted cod which is used in many different dishes, especially at Christmas. And the famous Pastel de natas, of course – deliciously light and crispy custard tarts.
Why not stay an extra night or two in the vibrant city of Porto? June is an especially fun time to visit, when the São João Festival fills the streets with music and stalls selling grilled sardines and beer, not to mention the intriguing custom of hitting your friends over the head with a plastic hammer or a fresh leek…. Try the Majestic Café, a fabulously ornate Belle Époque building said to be one of the most beautiful in Europe, with lots of gleaming brass, crisp white table linen, and a tinkling piano.
And with more international flights into Porto, it's an excellent gateway to the walk – or a place to treat yourselves after you've finished!

Sign up to our Newsletter
Witty, compelling and full of fantastic ideas for your
next walking holiday. It's the perfect travel companion!