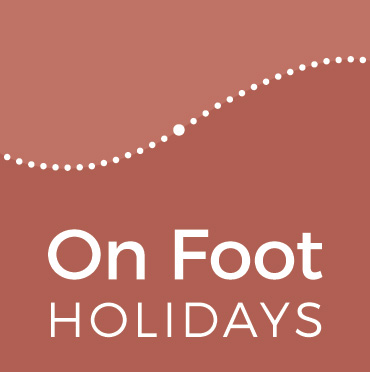 View Shortlist
Office open now
Opening Times
Office hours: Mon - Fri 09:00 - 17:30; Sat 09:30 - 13:00
Office hours: Mon - Fri 09:00 - 17:30; Sat 09:30 - 13:00
Office hours: East Coast USA: Mon - Fri 09:00 - 17:30 (04:00 - 12:30 local time); Sat 09:30 - 13:00 (04:30 - 08:00)

West Coast USA: Mon - Fri 09:00 -17:30 (01:00 - 09:30 local time); Sat 09:30 - 13:00 (01:30 - 05:00)
Office hours: Ottawa: Mon - Fri 09:00 - 17:30 (04:00 - 12:30 local time); Sat 09:30 - 13:00 (04:30 - 08:00)

Vancouver: Mon - Fri 09:00 - 17:30 (01:00 - 09:30 local time); Sat 09:30 - 13:00 (01:30 - 05:00)
Office hours: Canberra: Mon - Fri 09:00 - 17:30 (20:00 - 04:30 local time); Sat 09:30 - 13:00 (20:30 - 24:00)
Office hours: Mon - Fri 09:00 - 17:30 (22:00 - 06:30 local time); Sat 09:30 - 13:00 (22:30 - 02:00)
Office hours: Mon - Fri 09:00 - 17:30 (check internet for local time equivalent); Sat 09:30 - 13:00
Lake Maggiore – 4 nights
Descending Mottarone
The lake from Monte Orfano
The quay at Isola Pescatori
Romanesque church in Monte Orfano
Monte Rosa from Mottarone
Lago d'Orta
Birth of Saint Francis Sacro Monte
Lake Maggiore from above Stresa
Isola San Giulio
The physical beauty of the lakes was outstanding but complemented by the history, the culture and the lovely buildings.
Tony Ryan, Christchurch, New Zealand - August 2023
As a solo walker I felt quite confident using the walking notes, knowing I had the Alpine Quest Pro maps for reference if needed and with the local contact available as well.
Climbing up and down Mottorone was strenuous but exhilarating and the views of the snowcapped Monte Rosa mountains were beautiful. Looking down to Lake Maggiore from the top of Mottorone and seeing Isola Pescatori where the walk started from was intriguing. The feeling of a challenge well met is rewarding as well.
Terry Fripp, Sydney, Australia - May 2023
Villa Pizzini: Fabulous place - views would have been amazing if it had been sunny! The room was wonderful - loved the little nook with all around views. And the food was just superb. Haven't had such a good meal for a long time.
Hilary and Paul Sillis, London, UK - May 2023
Our trip through On Foot Holidays was incredible. It was our first walking trip ever and the instructions and guidance could not have been more helpful and easy to follow. Best of all, On Foot really excelled at choosing off-the-beaten-path, truly special and authentic locations for us to stay each night. It was my dream European vacation in terms of the types of places we were able to experience.
Michelle Kiefer, Brooklyn, USA - July 2022
This walk combined enjoyable walking with wonderful scenery and excellent places to stay.
Fran Wasoff, Edinburgh, Scotland - June 2022
The walking and staying right by the lakes was wonderful. The variety of accommodation was interesting and it was fun to arrive at each one as they were so different.
Stress free organisation was much appreciated.
Sue Vernon, Twickenham, UK - May 2022
FANTASTIC!!! Routes were beautiful, GPS worked perfectly.
Most importantly, each and every property we stayed was lovely in it's own way -and each spoke most highly of the On Foot staff.
Jennifer Faucher, Vallejo, USA - May 2022
We liked it all, as we always do! The views from Mottarone were simply the best we have ever seen. The alpine flowers were beautiful.
Staying on the island was idyllic for the views and evening peace.
Anon, UK - May 2019
We had a wonderful holiday, great walks and great places to stay along the way. Also the driver who picked us up from Milan was excellent, very friendly and helpful.
It would be worth strongly recommending that people spend an extra day on Isola dei Pescatori to go on the ferry around Lake Maggiore and see the three beautiful gardens, Isola Bella and the Palazzo, Villa Taranto and Isola Madre - we understand Isola Bella is the best. We will just need to come back again to see them.
Dai and Susan Smith, London, UK - May 2018
We really enjoyed this holiday which had straightforward walks and really outstanding scenery.
For us, the walks are relatively short, but with so much to look at, a gentle pace suits this area. There are other tourist options too, especially in Lake Maggiore, which suits people who don't want to do all the walks. We would recommend this walk to those who like a gentle pace and enjoy scenery on the way; one of our favourites of the 6 walks we have done.
John Stroobant, Chislehurst, UK - May 2018
Magical...
We walked over 40 miles... beside lakes and rivers, in the rain and in the sun, up and down mountains, through silver birch and chestnut forests, across meadows, beside ancient stone ruins, along old cobblestone pathways, over bridges, alongside cattle and sheep, through tiny villages and medieval towns, alongside vineyards and tomato gardens... we walked and chatted with old men picking Porcini mushrooms, and a cattle herder, and waved to locals who have rarely seen a tourist come through their tiny hamlet before... we walked to the top of the sacred Monte Mesma and captured the breathtaking view and talked to a monk who was more than happy to say hello, we hiked past dozens of tiny rural chapels. We saw Italy in a way that you could only do by simply walking and being right in the midst of the nature, the culture, and the people... the entire experience was, in a word... MAGICAL!
Ben Spencer, Massachusetts, USA - September 2017
More independent feedback
At a glance
Lake Maggiore 4-night option (enabling the route across the mountain to be walked in full). Add extra nights where desired. See 'Prices' tab for what's included.
Suggested route pairing: Ligurian Hills, Dolomites, Southern Tuscany or Slovenia
How much walking?
Full days: 9½-17km per day, 3½-5½ hrs walking
Using shortening options: No feasible shortening options (other than to miss whole days).
A journey from lake to lake
This walk – On Foot's first in the Italian Lakes – brings the glory of the Alps to walkers of modest abilities. The area was the first Italian stop on the Grand Tour, and the resorts around Lake Maggiore developed early in a style pleasing to the eye. The three Borromean islands, notable for their gardens, are worth an extra day exploring via the frequent public ferries linking them.
The fishing villages of Isola Pescatori (the "Fishermen's isle") and Orta retain their medieval charm, and these two form the beginning and end of our route. The central section, and the real walking, heads up to the mountain top of Mottarone (and includes a night on the top, with its stunning views of Monte Rosa, the Alps' second highest mountain), before returning to the lakeshore at Orta San Giulio. Lake Orta is quieter compared with its larger brother, and has more spiritual attractions, most notably the Franciscan assembly of chapels on Sacro Monte and the peaceful convent on Isola San Giulio.
Walked by On Foot staff: Simon, Mary and Heather
Consider pairing this route – Lake Maggiore/Ligurian Hills (4 hrs by taxis and train), Lake Maggiore/Dolomites (9 hrs by train with recommended overnight stop at Milan or Verona), Lake Maggiore/Southern Tuscany (6 hrs by train with recommended overnight stop at Florence) or Slovenia/Lake Maggiore (7 hrs by train with recommended overnight stop at Venice, Verona or Milan) – for more details click here.
MORE INFORMATION: Read our blog about how to reach Lake Maggiore by train, and another about the gardens and museums you can visit during the holiday.
REVIEWS: For independent walker reviews of this route submitted to the Association of Independent Tour Operators visit AITO.com.
ARTICLES: Read an article about the Lake Maggiore holiday from The Guardian newspaper here.
GUIDED TOURS: Join our local contact for guided tours of the delights of Lake Maggiore or Lake Orta – see details here.
TRAVEL ADVICE: To find the latest travel advice from the Foreign & Commonwealth Office for UK citizens travelling to Italy, click here. Citizens of other nations will also find it useful, but should always check their appropriate local agency.
Route Highlights
The islands of Lake Maggiore – Pescatori, Bella and Madre
Taking the ferries around Lake Maggiore
The hike up to Mottarone
Dining in a mountain-top hotel
The chapels of Sacro Monte
Orta San Giulio and the convent on the island
This route features the following characteristics and interests: Mountains, Drive to route
Things you should know
Transfers from Milan Malpensa airport are best by pre-bookable shuttle. Returning to the airport from Orta is best by taxi unless heading north.
We Recommend
Combine with a visit to Milan or explore Piedmont further.
How much Walking?

Full days: 9½-17km per day, 3½-5½ hrs walking
Using shortening options: No feasible shortening options (other than to miss whole days).
Mainly on signed paths and tracks, though with occasional quiet asphalt. Attention to written directions required. Highest point on route 1420m.
Medium: Average cumulative uphill stretches (CUSs) 597m (260m – 790m) per day.
Acrophobia/vertigo warnings: None.
GPX file available for handheld GPS or smartphone App for complete route.
Important note: Times given for each day are  walking times for an "average" walker and exclude stops.  "CUSs" stands for "Cumulative Uphill Stretches" and measures the aggregated ascents in each day, expressed in metres of climb.  See "Walk Grading" for more information.
When to go?
The best months to walk: May, June, July, September, early October
Other possible months: April, August
The season starts as early as April (though there can still be snow on Mottarone).  A good time to go to the Lakes is May/June – it can get a little hot and crowded in July and August, but mid-September to the middle of October is a colourful time to enjoy pleasant walking weather. Late October is also possible and as the walks are not long, the lessening daylight is not an issue.
Note that Villa Pizzini on Mottarone is closed on Tuesdays all year, and Wednesdays from March to May and October to December (except for larger groups).
Start Dates
Recommended
Possible
Unavailable
Weather Chart
Itinerary
Day 1 - Arrive on Isola Pescatori
Your journey to this magical island on Lake Maggiore may be by train or by taxi but it will always end with a ferry - a boat trip makes the start of a holiday such a joy. Settle into your comfortable hotel and have an explore of the narrow streets of "Fishermen's Island".
Option
It's always best to factor in an extra day here if you can so that you can indulge yourselves both with exploring the lake and walking our featured first walk (see below)
Day 2 - Baveno to Gignese
Following a short ferry transfer to Baveno, the walk swiftly climbs and gains lovely views of the Borromean islands dotted across Lake Maggiore. Leave behind the grand lakeside villas and hotels, and pass through hamlets and woodland offering you a view of the simpler side of life. Ensure you save enough time for a visit to the 'Giardina Alpina', botanical gardens showcasing many species of rare alpine plants and a chance to see what's widely regarded as one of the most spectacular views of the lake. A mule track and some quiet roads lead you to sleepy Gignese for the night. (Medium-hard: 3¾ hrs walking (allow 5 hrs), 11 km (7 miles), CUSs 740m).
Day 3 - Gignese to Mottarone
Today's walk may not be very long but you'll want to take your time as you leave Gignese to climb up through beech and chestnut woods to Mottarone, the highest point of the walk. Mottarone is known as the mountain of the lakes and you'll see why as you ascend towards the top. From here you will have spectacular 360 degree views of six lakes, as well as the Alps (snow capped if you're lucky) in the distance. (Medium-hard: 3½ hrs walking (allow 4¾ hrs), 9½ km (6 miles), CUSs 790m)
Settle into your hotel before heading off to the very highest point to watch the sunset and its rainbow of colours from there.
Day 4 - Mottarone to Orta
The first part of the day retraces the end of yesterday's walk but gives you the chance to look at the views from another perspective. Then it's downhill all the way on relatively gentle paths which lead through birch woodland and pasture to Armeno and its Romanesque church.
Continuing on, the path takes you through the delightful village of Miasino, with glorious view over the Lago d'Orta, before entering the outskirts of Orta from above.  Take time to explore Sacro Monte with its 20 chapels, or leave it until tomorrow (5½ hrs, 18km, CUSs 260m)
Depart for home
It's time to go – unless you can spend an extra night here – or maybe go and experience sophisticated Milan.
Travel Information
ARRIVING BY TRAIN
Nearest railway stations:
Start: Stresa (has the most connections) or Baveno (best for walk to ferry port)
Finish:  Orta-Miasino, or take a taxi to Stresa (30 mins) for more options
Sample rail journey via Paris:
TGV from Paris to either Geneva or Lausanne for overnight stop before travelling on to Stresa or Baveno the following day. Other route options include taking a high-speed TGV from Paris to Milan for an overnight stop and direct journey of approx 1 hr to Stresa or Baveno the following day. There is also a Thello sleeper train from Paris to Milan ~11 hrs, which is a budget option – expect cheap and cheerful rather than hotel-style standards!
We suggest thetrainline.com for times, ticket booking and other information or raileurope.co.uk (formerly loco2.com) for times, prices and booking. reiseauskunft.bahn.de also shows full timetables. See also our blog on travelling to Lake Maggiore by train here.
ARRIVING BY CAR
Park at Hotel Cortese in Armeno (no charge). For taxis to start and back at end see Prices.
ARRIVING BY AIR
The best airports are Milan (Malpensa, followed by Linate and Bergamo), with connections from most regional airports in the UK and Ireland. Other international flights use Milan Malpensa.
Land by:  14:00 for Malpensa, 12:00 for Linate and 11:00 for Bergamo for public transport connections to Stresa/Baveno (for Isola Pescatori). Later flights to Malpensa possible with pre-booked taxi transfer.
Return flight earliest: 12:00 (Malpensa), 14:00 (other Milan airports) for connections from Orta (see transfer information below)
Flight information can change rapidly and not all flights run daily. Please do check directly with the airlines' websites or Skyscanner (see below) before finalising any booking with us. Do not book your flights until we have confirmed that we have provisionally reserved accommodation for you.
For up-to-date schedules and flights from all airports check Skyscanner.
See "getting to the start of the walk" below for transfer information.
Getting to the start of the walk
The first accommodation is normally on Isola Pescatori (also known as Isola Superiore). The last hotel is in Orta San Giulio. Transfer times and methods are suggested for train stations and the three Milan airports below.
Transfers from train stations:
Outwards: From Stresa station 15 mins walk downhill to Stresa ferry port for Isola Pescatori, or five mins walk from Baveno station to Baveno ferry port.
Return: Orta-Miasino station is a short local taxi ride from your hotel.
Transfers from airports:
Outwards:  Train from Malpensa (shuttle/train from Linate or Bergamo) then short walk to ferry – 2½ hrs,  shared shuttle (Alibus – 1 hr)/ferry from Milan Malpensa OR Pre-bookable taxi transfer (1 hr) from Milan Malpensa airport to ferry for Isola Pescatori.
Return: Train to Novara (direct) then shuttle to Malpensa (best), or to Milan (1-2 changes), then shuttles to all Milan airports, allow 3 hours in total, or pre-bookable taxi to Gravellona then shared shuttle to Malpensa only (allow 2½ hrs total) or pre-bookable taxi to Malpensa only (1 hr)
For pre-bookable taxi costs, see "Prices"
Full transfer advice, including timetables, is provided in your Walkers' Pack. Contact us if you would like additional pre-booking information.
Where You'll Stay
The range of accommodation on the complete route here is from the traditional "old resort" hotels in the village centre (Isola Pescatori and Orta), through restaurant with rooms over (Gignese), a mountain top "Villa" (Mottarone) to modern, family-run (Armeno).  All rooms except for some in the "Villa" have ensuite facilities, and while none are luxurious all are comfortable.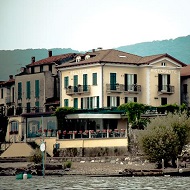 Night 2
Gignese – Osteria delle 3V (B&B)
Family run restaurant-with-rooms with great charm and good cooking. The rooms are simple, but comfortable. (This hotel has no wifi.)
Night 3
Mottarone – Villa Pizzini (dinner, B&B)
Ivan and Sabina have created this great little albergo at 1400m, with simple bedrooms, a great position and renowned Pietmontese cooking. Closed Sun/Mon/Tue (Mon, June-Sept).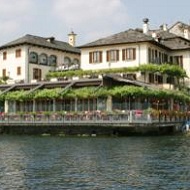 Night 4
Orta – Albergo Leon d'Oro (B&B)
Lakeside hotel in the heart of the village, and one of the oldest too. Quixotic charm, including breakfast service by Grandma. Spa and suites available (extra charge). This hotel has limited wifi.
Isola Pescatori – Albergo Belvedere (B&B)
One of the oldest hotels on the island, quietly positioned and with a noted restaurant.
Website
Gignese – Osteria delle 3V (B&B)
Family run restaurant-with-rooms with great charm and good cooking. The rooms are simple, but comfortable. (This hotel has no wifi.)
Website
Gignese – Agriturismo La Miniera (dinner, B&B)
Agriturismo with comfortable rooms and good facilities including heated outdoor pool.
Website
Orta – Albergo Leon d'Oro (B&B)
Lakeside hotel in the heart of the village, and one of the oldest too. Quixotic charm, including breakfast service by Grandma. Spa and suites available (extra charge). This hotel has limited wifi.
Website
Orta – Hotel La Bussola (B&B)
Large modern hotel with lake views and pool, ten minutes walk from the town.
Website
Prices
Price: from £
890
for 4 nights
Total 4 nights in double/twin room, all breakfasts, 1 evening meal, 1 packed lunch, luggage transfers between all hotels on walking route; full Walkers Pack with route directions, maps, transfer and background information; local telephone support. Locally levied tourist taxes are not included.
All prices are per person unless otherwise indicated, and are based on a standard booking in May. Prices may vary seasonally and a fixed price will be given to you before you commit.
Single Room Supplement (SRS): From £245
Lone Traveller Additional Supplement (LTAS): From £200
Maximum party size: 12
Add Ons
Extra nights in any hotel: Contact On Foot Holidays (seasonal pricing)
Taxi from Milan Malpensa Airport to Stresa ferry port (for Isola Pescatori):
From £140 1-3 pers, £155 4-8 pers
Taxi from Orta San Giulio to Milan Malpensa Airport: From £125 1-3 pers, £145 4-8 pers
Sending Walkers Packs to addresses outside the UK:  £20-60 (per pack, location dependent)
Our local team
Beatrice Bariletta
Beatrice Bariletta lives in the Ossola Valley, close to Lakes Mergozzo, Maggiore and Orta at the foot of the Pennine and Lepontine Alps, with her husband and two cats. She loves walking, hiking, climbing, discovering and living with nature, and she feels very lucky to live in a wonderful place and to be able to share it with many different people she walks with as she works as a hiking and tour guide in this region.

Sign up to our Newsletter
Witty, compelling and full of fantastic ideas for your
next walking holiday. It's the perfect travel companion!