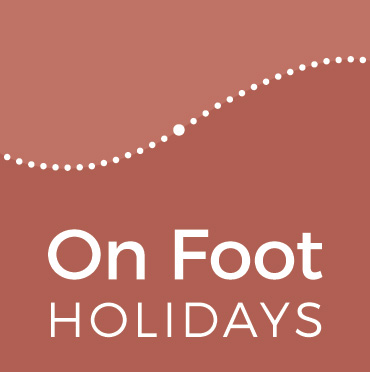 View Shortlist
Office open now
Opening Times
Office hours: Mon - Fri 09:00 - 17:30; Sat 09:30 - 13:00
Office hours: Mon - Fri 09:00 - 17:30; Sat 09:30 - 13:00
Office hours: East Coast USA: Mon - Fri 09:00 - 17:30 (04:00 - 12:30 local time); Sat 09:30 - 13:00 (04:30 - 08:00)

West Coast USA: Mon - Fri 09:00 -17:30 (01:00 - 09:30 local time); Sat 09:30 - 13:00 (01:30 - 05:00)
Office hours: Ottawa: Mon - Fri 09:00 - 17:30 (04:00 - 12:30 local time); Sat 09:30 - 13:00 (04:30 - 08:00)

Vancouver: Mon - Fri 09:00 - 17:30 (01:00 - 09:30 local time); Sat 09:30 - 13:00 (01:30 - 05:00)
Office hours: Canberra: Mon - Fri 09:00 - 17:30 (20:00 - 04:30 local time); Sat 09:30 - 13:00 (20:30 - 24:00)
Office hours: Mon - Fri 09:00 - 17:30 (22:00 - 06:30 local time); Sat 09:30 - 13:00 (22:30 - 02:00)
Office hours: Mon - Fri 09:00 - 17:30 (check internet for local time equivalent); Sat 09:30 - 13:00
Walking through Thomas Hardy's Wessex
Thomas Hardy, one of the greatest English novelists and poets, knew and loved the rural landscapes of Dorset, spending much of his life in the county where he was born in 1840. The meadows where Tess D'Urberville milked cows, the streets walked by the Mayor of Casterbridge, the thatched cottages of Mellstock – all these were woven into his semi-fictional land where tragic characters struggled against their passions and social circumstances.
The original 'Wessex' was an Anglo-Saxon kingdom, and the term had long since fallen out of use until Hardy began to mention it in his novels. It has become a byword for the backdrop to Hardy's works, and is now commonly used as an unofficial name for this region of southwest England.
There are some heights in Wessex, shaped as if by a kindly hand
For thinking, dreaming, dying on, and at crises when I stand,
Say, on Ingpen Beacon eastward, or on Wylls-Neck westwardly,
I seem where I was before my birth, and after death may be.
From "Wessex Heights" by Thomas Hardy, 1896
In his construction of Wessex, Hardy used a mixture of real and fictional names for landscape features, towns and villages, some of which you will encounter while walking On Foot Holidays' route through Dorset, from Salisbury to Lyme Regis. At Evershot (Hardy's 'Evershead'), Tess D'Urberville paused for breakfast at a cottage next to the Sow and Acorn inn – in reality The Acorn Inn where Hardy was a regular customer, and where you will stay. The starting point of your walk is Salisbury, which goes by the name of 'Melchester' in Jude the Obscure, Bridport appears as 'Port Bredy' in Fellow Townsmen, and Shaftesbury is Hardy's 'Shaston' in several novels.
While in Salisbury, you might like to visit a new exhibition at Salisbury Museum – 
Hardy's Wessex:
The Landscapes that Inspired a Writer
Saturday 28th May to Sunday 30th October 2022
Running simultaneously across four museums (Salisbury, Dorchester, Poole and Wiltshire), each exhibit will explore a different aspect of Hardy's relationship with Wessex, using literary sources, fashion, textiles and social history collections.
This week sees the 90th anniversary of a landmark event in the campaign for public access to walk on private land in Britain – the Kinder Scout Mass Trespass of 1932. On 24th April three groups of walkers, mostly young men from Manchester and Sheffield and numbering probably around 400, converged on the moorland plateau of Kinder Scout in England's Peak District. Their aim was to bring attention to the fact that huge upland areas were only accessible to a privileged few for game shooting, while many thousands longed to get out of the smoky cities for a walk in open countryside.
Scuffles with gamekeepers and the police who were attempting to prevent the ramblers accessing the moor resulted in five men being given short jail sentences, but the day's events gained national publicity and sympathy for the growing campaign. It wasn't long before volunteers and conservation bodies came together to lobby for National Parks that would both enable access and protect the countryside, and eventually the Peak District became the first National Park in the UK in 1951. The influx of visitors also led to the nearby village of Edale becoming home to the first officially organised mountain rescue team in the country.
The anniversary of the trespass on 24th April 1965 was an auspicious day for the opening of the Pennine Way – the first National Trail in the country – which begins its 435 km (286 mile) route north from Edale, finishing at the Scottish border. And at long last, new legislation in 2000 allowed open access to registered areas of upland and uncultivated land in England and Wales. Scotland soon followed with legal formalisation of its long tradition of unhindered access to open countryside.
Kinder Scout forms the triumphant finale to On Foot's self-guided walking route through the Peak District. From the pretty village of Edale, start the day by walking the first stretch of the Pennine Way, climbing Jacob's Ladder to the edge of the moor, and then trace the edge of the plateau past fantastical rock formations and waterfalls, with wide views across the Edale valley. From the craggy promontory of Ringing Roger, drop back down to Edale for your final night, and maybe pop into the Hikers Bar of the Old Nags Head pub to raise a celebratory pint to those whose efforts many years earlier made your walk possible.
The far west of Cornwall has been a haven for artists for many years, attracted by the sparkling light and spectacular scenery. Discover them as you walk with On Foot Holidays through the places that inspired them and where they chose to work.
Painters have been drawn to the harbour town of St Ives for more than 200 years – JMW Turner visited in the summer of 1811 and produced a series of landscapes here and further round the coast including Land's End and St Michael's Mount. The arrival of the railway in the 1870s brought more visitors, including James Whistler and Walter Sickert who praised the clarity of the light. Images of coastal scenes made their way to the Royal Academy in London and other prestigious European venues.
From the 1920s St Ives became an important centre for the arts, with the establishment of Bernard Leach's pottery and the arrival of notable artists such as Dame Barbara Hepworth, Ben Nicholson and Christopher Wood. As the fishing industry declined, their support of the local economy was crucial, and they found that empty sail lofts made excellent studios. A local amateur artist and retired fisherman, Alfred Wallis, was painting scenes of St Ives in a naïve style that influenced Nicholson in particular. Together with younger artists arriving in the town, the "St Ives School" developed as a catch-all term for those taking inspiration from the forms and colours of West Cornwall as well as an interest in abstract painting.
Painters also gravitated to Newlyn in the late 19th and early 20th centuries, led by Walter Langley, Edwin Harris, Frank Bramley, Stanhope Forbes and Elizabeth Forbes – the latter two establishing an art school in the town. With many others that followed, the colony became known as the Newlyn School. Their paintings created en plein air (outdoors) of the everyday lives of the fisherman and their families now command considerable sums. Newlyn was also notable for the production of copperwork that was among the most outstanding of the 'arts and crafts' tradition, some of which can be seen in the Penlee House Museum – Michael Johnson continues this craft at The Copper Works in Newlyn.
Some artists of the Newlyn School drifted to the tiny valley and cove of Lamorna, a little further west, including SJ 'Lamorna' Birch, Sir Alfred Munnings, Dame Laura Knight and Harold Knight. Views of this stretch of coast are easily recognisable in their paintings, and the area still has a strong artistic community.
Where to find art created in Cornwall while walking On Foot Holidays' Land's End Circuit
St Ives:
Barbara Hepworth Museum and Sculpture Garden, St Ives – Hepworth's home and studio, with sculptures displayed in the little garden (above).
Tate St Ives – a branch of the major London gallery, featuring works by modern artists associated with the area.
Bernard Leach's pottery is still a working studio as well as a museum and shop.
Many smaller galleries can be found in the narrow streets of St Ives – just wander and discover!
Penzance and Newlyn:
Penlee House Museum and Gallery, Penzance – home to a collection of paintings from the Newlyn School and Lamorna artists.
Lighthouse Gallery in Penzance showcases local artists, if you're looking for something to take home.
Newlyn Art Gallery and its sister space The Exchange in Penzance host exhibitions of contemporary art from the region and further afield.

Sign up to our Newsletter
Witty, compelling and full of fantastic ideas for your
next walking holiday. It's the perfect travel companion!