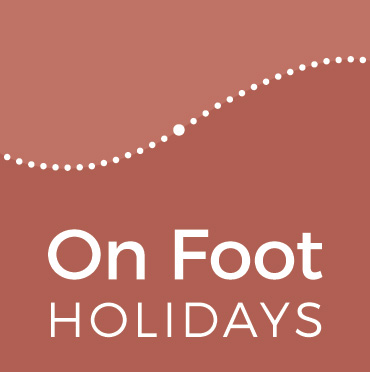 View Shortlist
Office now closed
Opening Times
Office hours: Mon - Fri 09:00 - 17:30; Sat 09:30 - 13:00
Office hours: Mon - Fri 09:00 - 17:30; Sat 09:30 - 13:00
Office hours: East Coast USA: Mon - Fri 09:00 - 17:30 (04:00 - 12:30 local time); Sat 09:30 - 13:00 (04:30 - 08:00)

West Coast USA: Mon - Fri 09:00 -17:30 (01:00 - 09:30 local time); Sat 09:30 - 13:00 (01:30 - 05:00)
Office hours: Ottawa: Mon - Fri 09:00 - 17:30 (04:00 - 12:30 local time); Sat 09:30 - 13:00 (04:30 - 08:00)

Vancouver: Mon - Fri 09:00 - 17:30 (01:00 - 09:30 local time); Sat 09:30 - 13:00 (01:30 - 05:00)
Office hours: Canberra: Mon - Fri 09:00 - 17:30 (20:00 - 04:30 local time); Sat 09:30 - 13:00 (20:30 - 24:00)
Office hours: Mon - Fri 09:00 - 17:30 (22:00 - 06:30 local time); Sat 09:30 - 13:00 (22:30 - 02:00)
Office hours: Mon - Fri 09:00 - 17:30 (check internet for local time equivalent); Sat 09:30 - 13:00
Negotiating your way through the British countryside
The patchwork patterns of fields that make up much of Britain's farmland are among its most endearing features, but the hedges, walls and fences that mark them out can be a challenge to walkers. Over the centuries, farmers and landowners have developed some imaginative ways to solve the conundrum of allowing walkers through on a right of way without giving animals an opportunity to escape!
These gates and stiles are usually simple and universal in style, but sometimes more complex or characteristic of a region of the country, making for a wonderful variety of crossings that you will find along the footpaths. Here are some types that you're likely to encounter when walking On Foot routes in England and Wales.

Farmers are endlessly inventive, and you'll probably spot many variations on these styles. On Foot's Mary grew up on a farm in Wiltshire, and remembers her family's 'gap fillers', which used up any unwanted bits of timber, metal and string to fill the gaps in hedgerows. You'll also get accustomed when walking to dealing with fraying lengths of orange 'baler twine' holding gates shut with varying degrees of success.
And finally – if the sign encourages you to close the gate, make sure that you close the gate!
We're thrilled to present the latest addition to our self-guided walking holidays in the United Kingdom, this time straddling the Welsh Borders through the rural counties of Shropshire, Powys and Herefordshire.
Offa's Dyke is the 80 mile long earthwork that has marked the border since the 8th century, running along ridge tops and dipping into valleys through splendidly scenic green hills. Our route follows some of the finest parts of the Offa's Dyke Path, beginning with a gentle couple of days and building up to some serious striding out on the final days (though we offer shortening options too).
For centuries this countryside was subject to border skirmishes between the Welsh and English, as evidenced by ruined castles along the way. The pretty little Marcher towns would once have been fortified, but now they are places to rest comfortably and choose from the wealth of country pubs offering a hearty dinner. You'll stay in these historic towns that sound like some kind of complicated chess move – from Bishop's Castle to Clun to Knighton and Kington, the last of which makes a special effort to welcome walkers.
The final destination of your holiday is better known: Hay-on-Wye, nestled at the foot of the Brecon Beacons, is a booklover's paradise, hosting a world famous annual literature and arts festival and an array of independent second-hand bookshops where you can while away the hours browsing the shelves. The owners will send home your serendipitous finds anywhere in the world, unless you can't resist taking your cherished volume down to the banks of the gentle River Wye for a lazy afternoon in the sun.
Walk the full route through the Welsh Borders (five nights), or choose from the shorter four and three night versions. We think you won't be able to resist an extra night in Hay-on-Wye to browse the bookshops or venture into the Brecon Beacons!
Contact Debbie at On Foot Holidays for more about this new holiday.
Photo credits: Pixabay, Jim Barton – cc-by-sa/2.0

Sign up to our Newsletter
Witty, compelling and full of fantastic ideas for your
next walking holiday. It's the perfect travel companion!