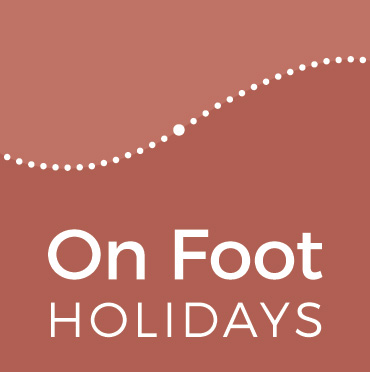 View Shortlist
Office now closed
Opening Times
Office hours: Mon - Fri 09:00 - 17:30; Sat 09:30 - 13:00
Office hours: Mon - Fri 09:00 - 17:30; Sat 09:30 - 13:00
Office hours: East Coast USA: Mon - Fri 09:00 - 17:30 (04:00 - 12:30 local time); Sat 09:30 - 13:00 (04:30 - 08:00)

West Coast USA: Mon - Fri 09:00 -17:30 (01:00 - 09:30 local time); Sat 09:30 - 13:00 (01:30 - 05:00)
Office hours: Ottawa: Mon - Fri 09:00 - 17:30 (04:00 - 12:30 local time); Sat 09:30 - 13:00 (04:30 - 08:00)

Vancouver: Mon - Fri 09:00 - 17:30 (01:00 - 09:30 local time); Sat 09:30 - 13:00 (01:30 - 05:00)
Office hours: Canberra: Mon - Fri 09:00 - 17:30 (20:00 - 04:30 local time); Sat 09:30 - 13:00 (20:30 - 24:00)
Office hours: Mon - Fri 09:00 - 17:30 (22:00 - 06:30 local time); Sat 09:30 - 13:00 (22:30 - 02:00)
Office hours: Mon - Fri 09:00 - 17:30 (check internet for local time equivalent); Sat 09:30 - 13:00
Vacancy – travel consultant
We are recruiting!
While our new travel consultant will initially be part of our lively bookings team (training will be given on our bespoke reservations software), we are seeking a candidate willing to progress within the company, with opportunities when ready to take responsibility for the maintenance and development of our walking routes and their associated hotels and other services.
You should have excellent and up-to-date computer literacy (Word/Excel/Outlook), be outgoing, assiduous and confident, have a professional yet friendly telephone manner and excellent written English. You are likely to be a committed walker in your spare time, and should have an understanding of Europe and its cultures, as these are central to the On Foot product. Language skills (in particular Spanish/Italian) would be an advantage.
The job is full time with some evenings and Saturdays (time off in lieu). Excellent prospects for advancement for the right candidate. Initial salary negotiable (from £22,000 pa), 28 days paid holiday (including bank holidays), generous pension contributions, and the opportunity to walk our much-loved routes.
Important: When applying, candidates must write a personal covering paragraph as to why they think they are a good fit for this particular position. Applications without will not be acknowledged.
To apply, please send your CV, with a paragraph describing why you would be perfect for this post, to Simon Scutt, Director of On Foot Holidays, at simon@onfootholidays.co.uk
(No agencies.)
Occasionally we are asked "what are your favourite routes?", a question which recently caused us to take a quick poll in the On Foot office. Interestingly, everyone came up with different answers, which hopefully is a credit to the diversity of our holidays!
This year we're seeing lots of early interest in booking ahead for next year, and thought it timely to share just a few of our staff recommendations to help you consider where you'd like to walk in 2024.
Northern Portugal – Mary's choice
Mary has a fondness for Portugal, having lived and worked there for a while. She says the Peneda-Geres National Park is particularly special – a place where you truly feel you are stepping back in time. Here the stone-built rural villages feel almost untouched by modern life, where oxen are still used to farm the green slopes.
The eclectic accommodation includes traditional B&Bs, a sympathetic modernisation of village houses with a remarkable restaurant, and a touch of grandeur at the final Pousada.
Slovenia – Debbie's favourite
Our walk through the Karst landscapes and vineyards of Slovenia has been in the On Foot portfolio since its early days, and is still as good as ever.
It's a favourite for Debbie, who has walked it and tweaked it many times, keeping it up-to-date for our clients.  She says this route makes a great introduction to self-guided walking holidays, with well-marked paths and nothing especially strenuous – perfect for those trying this type of vacation for the first time.
There are some fun farmhouse stays too, where you can't refuse the local produce, especially the Prsut ham, honey and Teran wine.
Andros – Heather's recommendation
If you're looking for a Greek island where tourism still has a light touch, Heather recommends the green haven of Andros in the Cyclades. The only way to get there is by ferry, so don't rush, and just enjoy the gentler way to arrive.
You'll find friendly hosts in the picturesque little town of Chora, and flower-fringed mule tracks that have been painstakingly restored by local volunteers for hiking. Drop into the cool of a monastery courtyard along the way, and take advantage of the many opportunities for a swim.
This is a single-centre holiday, so you stay in the same accommodation throughout.  You have the flexibility to choose which walk to do each day, with the help of buses and our wonderful local family of taxi drivers to get you to the further reaches of the island.
Welsh Borders – Simon's top walk
On Foot's Director has walked more of our routes than anyone else, and covered many miles searching out the best hiking for you in all corners of Europe. Despite this, his top pick is quite near to home – he loves the hills and valleys along the Wales/England border.
Starting at the quirky little town of Bishop's Castle with its imaginatively painted houses, the route winds southwards to bookish Hay-on-Wye. Offa's Dyke Path forms much of the route, following the 8th century earthwork that defined the border.
The walk is quite a leg-stretcher, but never difficult, and you're rewarded with expansive views and some hearty pub meals along the way.
But what about your favourites?
In 2023 it has been the perennially popular countries of Italy, Spain and France that have proved to be the big draw in the first year that we have been properly free of travel constraints. The Amalfi Coast has been extraordinarily busy, closely followed by Southern Tuscany and Galicia's Lighthouse Way. The beautiful landscapes of Lake Maggiore and rural Dordogne complete the top five. So if you are considering these lovely walks for 2024, book early to secure your preferred dates. Or try our recommendations above for something a little different – as always, we'd love to talk to you and help you choose!
Would you like to hear more?
Would you like to receive more recommendations like this, and all the latest news hot-off-the-press from On Foot Holidays? Sign up to our email newsletter here, and you'll be the first to hear about new routes, as well as getting gems of information about what makes our holidays special.  You'll hear from us two or three times each month, and you can unsubscribe at any time (but we hope you won't!).
Launched in 2022, our walking holiday on La Gomera in the Canary Islands is already proving a hit. The combination of dramatic landscapes, rich biodiversity and a walking season running through the winter months is drawing hikers to this magical isle.
"This was one of our favourite holidays ever – the scenery, flowers, bees, birds, food and drink were all a joy. Great network of paths and navigation pretty simple as well."

While roaming the steep-sided ravines you might wonder how the Gomeran people communicated in the days before telephones without having to hike up and down the hillsides to deliver a message. The answer lies in Silbo Gomera, a whistled language that dates back at least to the arrival of the Spanish in 1402, and possibly to the island's earlier inhabitants, the Guanches. The piercing sounds make up an aural alphabet that represents Spanish words, and it will drift for two miles or more across the valleys – a quick and efficient method of passing on important news, warning of danger, or communicating between local farmers.
Silbo was so commonly used until the 1950s that queues of farmers would form at vantage points, waiting to send instructions across the valleys, maybe about the movement of livestock. As much of the agricultural land was abandoned in subsequent years, and the telephone became more available, the language was in danger of dying out.
However, it was declared an Intangible Cultural Heritage of Humanity by UNESCO in 2009, and Silbo is now enjoying a revival. All school age children are required to learn it, and it is practised by much of the island's population.
You'll pass the Whistling Tree monument by José Darias at Igualero on your final walk – it depicts the typical stance of the whistler, using one finger between the teeth to produce the sound, and the other hand to project it forwards. Listen out for this distinctive part of La Gomera's heritage as you hike around the island!

Sign up to our Newsletter
Witty, compelling and full of fantastic ideas for your
next walking holiday. It's the perfect travel companion!